Magento Support with Chilliapple
Being an official Adobe Solution Partner agency since 2008, we specialise in helping our clients to master their Magento business. Our ongoing partnership with Adobe leverages the most recent updates, features, secret growth hacks, consultations and limited-edition deals.
chilliapple clients can focus more on their day-to-day businesses and strategies whilst our Magento certified developers concentrate on support services whether that be upgrades and improvements, optimisation, custom and security solutions, new features and instant fixes for their Adobe Commerce stores.

Magento 1 & 2
Support
Now known as Adobe Commerce, our Magento 1 and Magento 2 support experts promise uninterrupted support and quick maintenance solutions. We can fix front end hitches and back end glitches as soon as they happen to keep your Magento website running efficiently.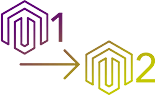 Whether you're currently using WordPress, Shopify, or any other platform, we have a proven record of successful Magento migrations with no risk to data, privacy or search engine rankings. Our certified Magento support engineers are on hand to migrate your digital business to a Magento eCommerce solution.

Magento often receives new upgrades with performance tweaks and security strengths. Being an Adobe Solution Partner, we make sure our clients receive early store upgrades to the most recent version. The latest version will instantly bring an enhanced user experience. Our Bronze, Silver and Gold support services automatically provide version upgrades.

Security &
Outage
Since the Covid-19 pandemic, cybercrime increased by 600%. Our Magento support experts ensure safe and hack-proof eCommerce from Adobe's updated & premium security patches. Security updates are applied to your website as soon as they become available to keep your data safe. Choose our Silver or Gold support packages for security scanning.

Code Review &
Bug Fixing
Brands can fall from grace due to a tiny bug ruining their entire site's shopping experience. Our Magento certified developers regularly scan & fix any bug or code before it causes issues for our customers' online stores to ensure Magento stores are given the technical support they need on an ongoing basis.

Commerce
Support
Thousands of stores every day fail to win the competition battle. Our Digital Marketing support team empowers your Adobe Commerce business with specific strategies to suit your business strategy for an enhanced online presence, increased traffic and improved conversion rate.

Website Speed Optimization
It only takes two seconds for a visitor to leave a site if a page doesn't load. Our Magento 2 support experts check your Magento site regularly and make changes to optimise your site speed to ensure it operates swiftly for both your visitors and Google. Our Silver and Gold monthly support packages include speed optimisation as standard.

Search Engine
Optimisation
We know the importance of search engine rankings for an eCommerce business. Our SEO specialists apply the most effective techniques to maximise your position on Google and drive the most relevant traffic to your store. Our Silver and Gold support packages include a monthly SEO health check.
Find out about
our Support Packages
Magento Services We Offer
Our range of Magento support services are designed to suit all budgets and technical support needs. From Ongoing Monthly Support Packages to Development Projects, Version Upgrades or Migration from another platform, chilliapple has you covered.

As an Adobe (Magento) Bronze Solution Partner Agency since 2008, in fact since the Magento platform first launched, chilliapple has been supporting both Magento Open Source and Commerce website solutions. For every iteration of Magento, every little tweak and large update, we are always there for our Magento clients.
Want to see our recent work?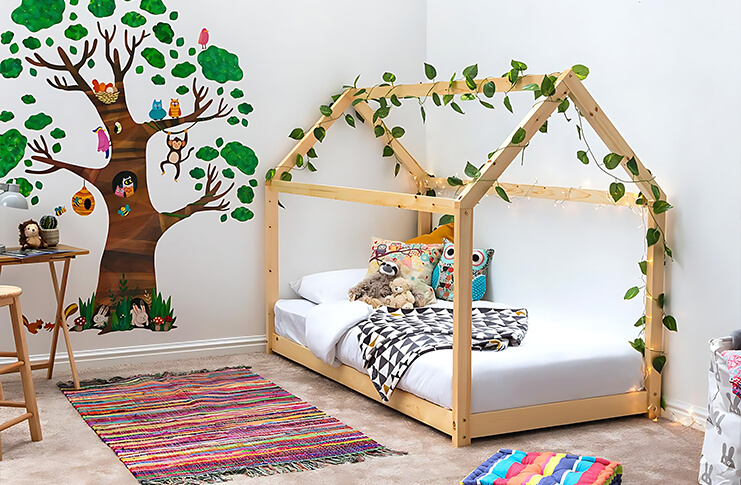 Crazy Price Beds
Crazy Price Beds was founded in 2005 with the ambition of providing great designs and comfort to their c..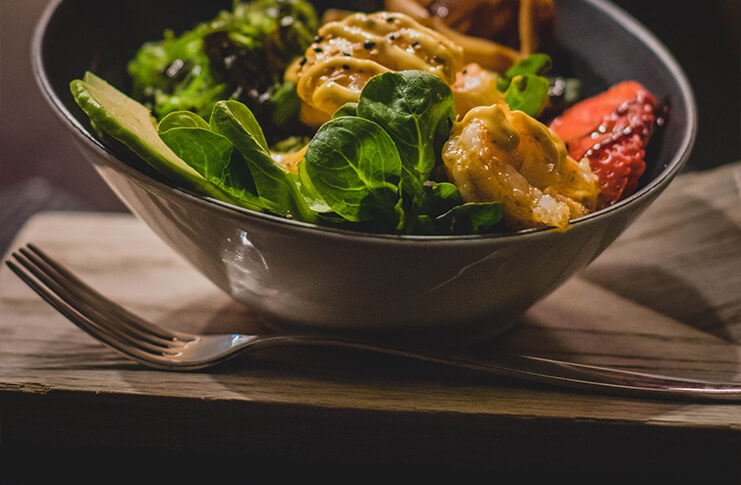 Dalebrook
Dalebrook Supplies is an award-winning leader in the design and manufacture of melamine food display sol..
chilliapple's added benefits
Less time on maintenance, more time for business

While our Magento experts efficiently handle your routine back-end tasks, you are free to focus more on your business.

Decreased Expenditures, Increased Revenue

When you work with Adobe solution partners like chilliapple, you have access to exclusive knowhow to boost revenue and lower expenditures.

Robust Security, No Cyber Worries

Our Magento developers perform regular scans to identify & eliminate any vulnerabilities to keep your business & customers safe.
Happier Customers, Higher Profits

Our visitors become your loyal customers when our Adobe Commerce experts make your website's UX seamless, flawless and easier to use.

Secure Data, Trusted Agency

Chilliapple's 14+ years of trust is built on its professional attitude towards its clients and ability to keep their data, privacy and information safe.

Better Performance, Stronger Brand Awareness

Your website's performance & shopping experience defines whether your customers will remember you and keep coming back. When our proven methods of development improve your store's performance, your business becomes a place customers will return to.
What our clients say

Their communication skills and ability to complete the project within budget and timescale were impressive.
After the launch of the website, the client received feedback from customers concerning a better UX, and Chilliapple Ltd. was able to update easier than before. They communicated through Campfire and had weekly updates through Zoom meetings. Overall, the team provided a good value for the budget.
Luisa Coates Thermapen

Good Knowledge of Magento: Chilliapple was recommended to us for their Magento knowledge which has proved to be excellent. We worked with Bowo and Vipin to migrate and upgrade our existing Magento shops to a new UK Fast server with additional features and plug ins installed resulting in a faster admin than we previously had. I would recommend Chilliapple for Magento especially multiple shops.
Steve Long Merlin Workwear

Having gone through the process of having new Magento sites brought online a couple of times now, I have to say that Dean and the team at Chilliapple have made our latest project as smooth as can be possible.
From my experience, I can't imagine that any new website is a trouble-free project. However, Chilliapple have worked tirelessly to ensure that obstacles and hurdles have been dealt with as quickly and efficiently as possible. Would I recommend? I already have… Twice!
Richard Smith Niton999

Great work with the team at Chilliapple. They undertook our website maintenance from a previous developer and they have managed to accommodate many of our initial needs, including an upgrade to Magento 2.4.
Since then, we have overcome many more requests to improve website and shopping functionality and while I personally will not be overseeing their work anymore, I trust though that Versapak are in safe hands and that they can meet any new challenge that may arise.
Jeremy Graham Versapak

Our Magento multistore was up and running on time and working as expected.
Sandra Simion our contact, gave us excellent customer support throughout the set-up process, she was immensely helpful and understanding. Sandra helped us purchase the correct modules and explained how they worked, Vipin sent us video demonstrations and advice too. [+]
Amanda YJ Europe Ltd

I've worked with many web agencies in the past and ChilliApple certainly shine above the rest. Our account manager Bowo has been extremely attentive and pro-active, without whom we would not have been able to deploy our Magento 2 migration by the end of 2020.
We're very pleased at the hard work and patience that Bowo and the development team have put into this project, especially as we were working long hours towards the end. I look forward to continued work with ChilliApple in 2021!
Laura Lam Phoenix Medical

Our website is built in Prestashop, and finding credible developers to maintain and progress the site was very difficult once we had made the decision to move on from our current developer.
Chilli Apple initially upgraded and re-themed our site to a very high standard with excellent communication throughout. We went live with the update (which was quite a major undertaking as it had not been done for some time and a lot had changed) right at the beginning of the COVID fiasco. [+]
Kieron Miller Skirting4u

We have found the dedicated development service an excellent way to quickly expand our team and give complete flexibility.
Priya has been a great asset to the team and provided valuable knowledge and ability to resolve our development requirements.
Garth Hoggins UBT (EU) Ltd

Chilliapple has been the perfect fit for us. We needed a web development firm that we could trust to deliver on time and on cost. Chilliapple has provided that..
We're incredabilty pleased with the quality of work that chilliapple have produced and how receptive they've been to new design iterations. A great company to work alongside with upfront and transparent pricing and delivery. [+]
Alex Nowak WorkOutDepot

We received a great customer service from ChilliApple. The team is very friendly and helpful. Highly recommended! Thanks to Nick, Seb, Vipin, Spencer and all the team!
Cedric Cleaningspot
Frequently asked questions
How much does it cost to support and maintain my Magento 2 website?
Maintaining your Magento 2 website is crucial to ensure your data is safe and the customer experience is bug-free and the best it can be. Always factor in an ongoing monthly support cost after your website has been installed or upgraded. chilliapple has a range of support packages to accommodate all budgets and needs from £479 per month plus VAT.
What happens if I do not use all of my support hours?
We always encourage you to use all your support hours that we have allocated to your account to ensure you make the most of your pre-payment and ultimately our expertise. We pride ourselves on being as passionate about your website support as you are about your business. In the unlikely scenario that you don't use all your support hours, then we can discuss adding them to the next month's support.
Can you help me use Magento to its fullest potential?
We know Magento inside and out. Our development specialists live and breath the platform and have been working on Magento and its updates since its launch in 2008. Our developers are certified and know how to get the most out of the software to maximise your digital business performance. We proactively review and recommend updates and changes to your site on an ongoing basis.
Why choose Magento 2 support & maintenance services from chilliapple?
chilliapple is an established UK development agency with Magento 2 experts who only work for us. We do not outsource and our specialists our masters of their craft who are constantly working on Magento projects, across various industries and complexities, and always ensure they are up to speed on the latest versions. We aim to price our work competitively as higher prices are simply unfair.