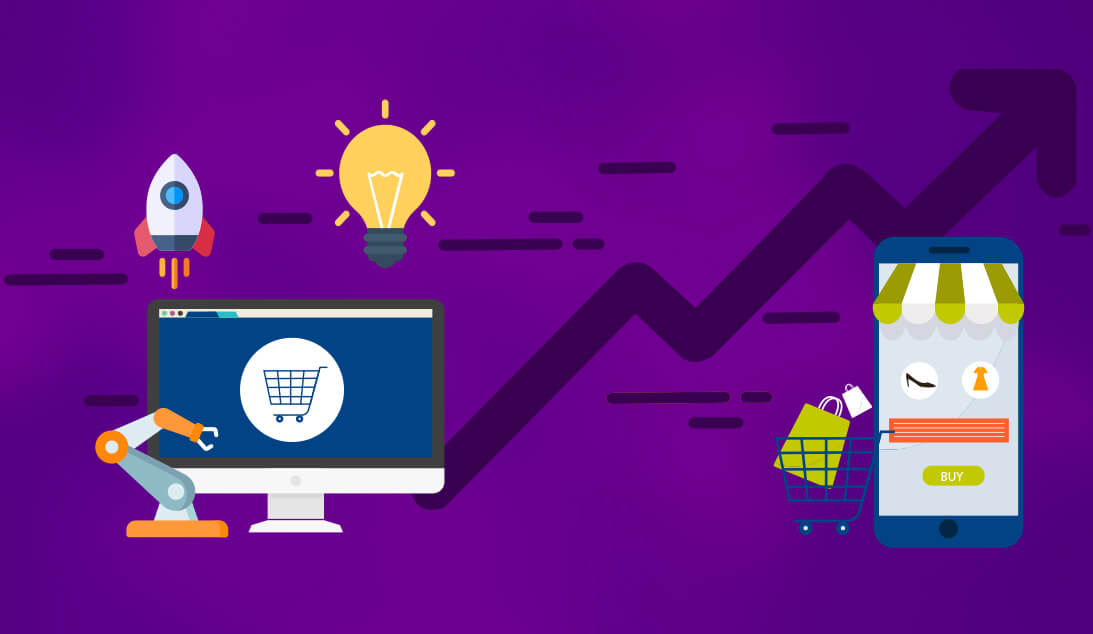 When your online business is growing, it can be tough to keep a handle on every project and task. Ecommerce automation can help.  Rather than focusing on those tasks that are repetitive, manual or time-consuming, automating your online store can not only allow you to concentrate on making informed decisions faster but can attract higher value customers, reduce your campaign costs and generate a greater return on your marketing and digital investment.
What is ecommerce automation?
Ecommerce automation allows you to automate your online store in the same way you can automate your supply-chain, inventory management and marketing systems. Your team can automate processes by building simple TRIGGER, CONDITION, ACTION workflows.
Growing brands use ecommerce automation to remove manual chores, reduce applications and support key growth drivers as follows.
Increase customer lifetime value
Ecommerce automation allows you to send targeted marketing communications, reward customers who spend more, and drive sales with geo-specific promotions.
Segment customers for targeted personalised communications
Segment customers by items purchased, lifetime spend, or items abandoned in the cart
Tag segments to trigger personalized marketing communications:

Send a special message to VIP customers who spend the most money
Send a personalised email with recommendations based on purchase history
Send an abandoned cart email offering a discount to complete the checkout process.
Boost average order value with incentives
Calculate your average order value
Establish a threshold (the amount you want customers to spend above this average)
Offer customers an incentive (such a free delivery or a free trial) to add items to their cart and reach the threshold
Tag orders to add the incentive at checkout when the threshold is reached.
Drive sales with targeted personalised incentives
Use birthday data from your loyalty program to trigger birthday emails with special offers
Tag customers by city or region to trigger geo-specific messages or incentives.
Reduce customer acquisition costs
Ecommerce automation can optimize your marketing spend, reduce customer churn and increase the ROI of your campaigns.
Pause campaigns if inventory is low
Order more stock before you run out and pause associated marketing campaigns until new stock arrives.
Alert your relevant staff through a communications tool (e.g. Slack) to pause campaigns and avoid wasted advertising spend.
Reduce customer churn
Define the criteria for inactive customers using metrics like time since last session, login or purchase
When a customer becomes inactive, trigger a nudge campaign such as an email or call offering incentives such as discount codes or loyalty program points.
Increase campaign conversion rates
Ecommerce automation can boost campaign conversion rates by personalising your online store experience, improving site search functionality and automating push notifications to encourage repeat purchases.
Enhance store merchandising and searchability
Offer customers consistent merchandising and make it easy for them to find what they're shopping for.
Tag items of the same colour, fit, or size for better product discovery and organisation
Tag Stock Keeping Units with similar product descriptions to add items to appropriate collections
Integrate collection tags with your site search solution so customers can filter results.
Expedite repeat purchases with push notifications
Use browser push notifications to communicate quickly with customers and encourage them to buy.
Segment customers by purchase history (e.g. tag customers when they make a second purchase)
Target customers who have purchased items similar to new products and notify them of the release.
Personalise with customers' preferred currencies
Use customer currency preferences to tailor promotions.
Segment customers by their preferred currency based on their last purchase
Tag each segment to receive checkout promotions tailored to country or currency.
Automate your ecommerce
You can implement ecommerce automation yourself using third-party applications, but it is likely to be hard work and involve lots workarounds and compromises. Putting your online store on a reliable, sustainable autopilot requires an ecommerce automation tool that is embedded in your commerce platform. And for that you need skilled engineers and developers.
I am absolutely ecstatic with the changes on the site. It's amazing and so much quicker from the admin backend through to loading at the front end Alice Papiransky
Managing Director, Scent Perfique Ltd
A big thank you to the team at chilliapple, especially Helena who project managed the whole website rebuild on Magento 2. Fab service from start to finish. In safe hands with a team who never said no and always found a solution James Hartley
Abbey Stationery
We've used chilliapple for a Magento 1 & 2 port – I must say I've worked with a lot of developers and agencies in the past but we find chilliapple brilliant in comparison. They're quick and helpful along with a team of very competent developers
Luke Barlow
Talented & friendly team
Find out how ecommerce automation, using the likes of PrestaShop, WooCommerce or Magento, is built for you by chilliapple.