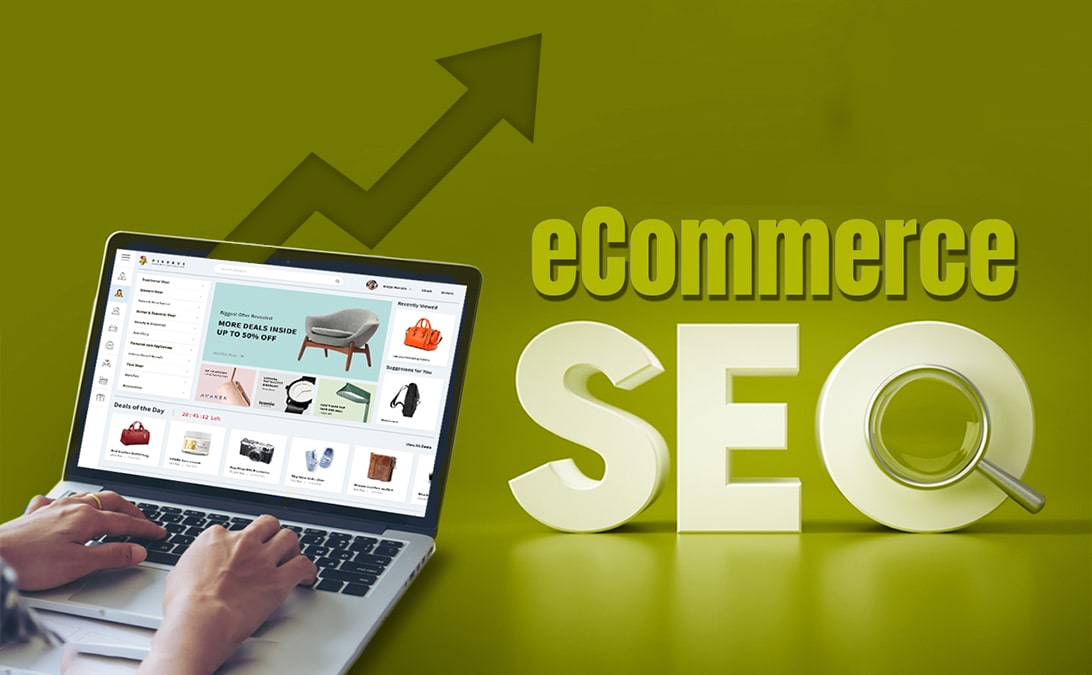 Put your customer hat on for a moment. What is the first thing you do when you are looking for a new product or service? The likelihood is you search on Google. With 61% of marketers agreeing that SEO is their top marketing priority, without Google being part of your online strategy, your eCommerce business won't easily be found by your target audience.
Search engine optimisation is complex, often described as a 'dark art', and is always changing. Both an art and science, it requires content writing flair and technical know-how to be the most visible in your marketplace. However, the basics are easy to understand and even a small amount of SEO knowledge can make a difference to your website's rankings. Plus, free SEO information is widely available on the web and from chilliapple via our blogs.
In this blog, you will find a succinct, jargon-free strategy to build your online presence with our 15 tips to optimise your website. Key SEO terms will also be explained to those of you who are beginners. It's a useful checklist to get you started on your Google optimisation journey whether you need decide to carry out the work inhouse or in partnership with a eCommerce agency.

To get started, let's start with the basics for all you SEO virgins.
What does SEO Mean?
SEO, Search Engine Optimization, is the process of improving the quality and quantity of traffic to a website or a web page from search engines. SEO targets unpaid, organic traffic rather than direct or paid traffic.
What's a SERP?
Organic search results are the unpaid listings on a search engine results page (SERP) that the search engine has determined are most relevant to the user's query. Organic results are distinct from paid or pay-per-click ads in that they are positioned based on the search engine's organic ranking algorithms rather than advertiser bids. You can't pay for your product and category pages to rank higher in organic search results! Visit: Explore Chillapple on DesignRush.
What are Keywords?
Keywords are topics that define your eCommerce site content particularly if your site is keyword rich. In terms of SEO, they are the words and phrases that your potential buyers enter into search engines when researching for the best online store to visit.
Now we have a better understanding of the basics, let's see how to improve SEO of eCommerce website.
15 ways to optimise your e commerce site
1. Start with Keyword Research
Keyword Popularity
The popularity of keywords is essential when carrying out your keyword research but is not sufficient on its own. You also need to consider buyer intent.
Search Intent
Buyer intent, or the intention behind a search query, provides intelligence on the specific phrases and terms that people type into search engines when they are searching online.
Search Intent can be broken down into 4 types:
Navigational intent: Trying to find something (e.g., "Ocado")
Informational intent: Trying to learn more about something (e.g., "What's the best running shoe for beginners?")
Transactional intent: Trying to complete a specific action (e.g., "buy Nike running shoes")
Commercial intent: Trying to learn more before making a purchase decision (e.g. "Nike vs Adidas running shoes")
Taking search intent into consideration when planning your content allows you to focus your keyword planner on the phrases most likely to be relevant to your target audience through each step of the buying cycle.
Long Tail Keywords
And don't forget long tail keywords when planning your eCommerce SEO strategy. A long tail keyword tends to have low search volume but high relevancy. It usually converts well as it more closely matches with the consumer's buying intention.
2. Write Well Optimised and Enticing Titles and Meta Descriptions
Ranking higher on the likes of Google not only leads to an increase in traffic, more traffic also means a rise in the rankings for those keywords. So it is important that the content that appears in search results will attract consumers. Optimised and enticing title tags and a meta description that speaks to searchers will ensure they are more inclined to click on your title tag than a competitor's.
3. Optimise Category and Product Pages
On-site optimisation will attract new visitors and gain more product conversions. Focus your SEO efforts on aspects of your category and product webpages of your eCommerce site that matter the most. Concentrate on keyword rich content on your category pages and ensure your product pages include good product descriptions, high quality images and user generated product reviews.
4. Use Structured Data Markup to Implement Rich Snippets
A structured data markup to your e commerce website gives users extra information about your product descriptions before they visit your site. Setup correctly, this markup helps improve the organic ranking of Rich Snippets, a type of Google search feature that is crucial for eCommerce websites.
Star ratings and review counts as well as price and product details displayed on your search engine results pages using a schema markup and HTML tags are additional SEO strategies to help persuade searchers to click through to your site.

5. Use a Simple Site Architecture
A simple URL structure and site architecture for your eCommerce website will enhance user experience. In addition, it improves your eCommerce SEO performance as it provides more relevant keyword data for higher search engine rankings. It also makes it easier to share products on social media and other websites that your customers visit.
URL Structure
A URL, the address used for each webpage, should be easy to read and understand and as short as possible. Including keywords in your URLs tell search crawlers about the content of each product page and category page. Search engines place some importance on keywords in the URL. And if you want to beat your competitors, every bit helps so be sure to plan out your URL structure and how URL will be named as changing this at a later stage could affect your rankings negatively.
Finally, avoid using stop words, such as 'the', 'and', 'a' and 'of' in URLs. These words are overlooked by search engines and creates unnecessarily long URLs which are less user friendly.
Breadcrumbs
Some eCommerce SEO tools inform both search engines and site users. Breadcrumbs, the navigational tool, help site visitors to understand where they are in the journey and to retrace their steps. For SEO best practices, ensure Breadcrumbs are enabled on your site as they also improve the internal linking structure of your site.
6. Minimise 404 Pages
A 404 is an error that is displayed when a user requests a web page that is no longer available on the server. Subsequently the user will go back to the search engine and click on a competitor's link instead. In other words, 404s should be minimised or avoided.
Make sure you redirect any defunct pages or broken links with a 301 redirect to a relevant live page either on-site or from your host. Your hosting company may offer a redirect service that ensure you never lose a visitor. For good site health, you should also continue to check 404 errors and address them immediately.
7. Use a XML Sitemap
A sitemap is a visual representation of your eCommerce website. It should detail each page on your site, as well as all the subcategories, products and other content.
You can develop a site map manually or use an automated tool to create your XML file that usually be found below the root of your site eg https://www.yoursite.co.uk/sitemap.xml This XML tool should be registered via Google Search Console as it helps Google identify your most important pages.
Sitemaps use both XML and HTML. For eCommerce SEO strategy, an XML sitemap will suffice. HTML sitemaps are more helpful to visitors.
8. Manage your robots.txt
The aim of robots.txt is to optimise your e commerce site to make it easier for search engines to understand and crawl. Robots.txt is a text file containing instructions for website crawlers in terms of which page or file they are allowed to crawl and which they are not.
By using robots.txt strategically, you can tell search bots to ignore certain low value pages, and free up their crawl budgets to be spent on more valuable content instead that generates sales and revenue.
For an e commerce site, web content with low SEO value that should generally be ignored by search crawlers include cart, account, login and check-out as you don't want your site visitors landing directly on these pages.
9. Use HTTPS to keep eCommerce Sites Safe
Hypertext Transfer Protocol Secure is a protocol that secures communication and data transfer between a user's web browser and a website.
Each piece of data that is included in a transaction, SMS or email sign-up should be encrypted and secure to instil trust in your e commerce brand and to satisfy Google that your site is safe and worthy of a decent ranking.
10. Improve Page Speed
Site speed is a key element of eCommerce SEO. A fast page speed and user experience will demonstrate that your site and site architecture is built with the user at its heart. An eCommerce store with SEO strategies that follow best practices for Google will always rank well.
Two important actions to take if your site is slow include reducing CSS and JavaScript and minimising loading time by adding lazy coding that means videos and images will not load until a user scrolls. This is particularly useful for eCommerce sites with a product page with lots of images and videos.
11. Mobile Optimisation and Usability
The fact is that mobile searches have exceeded desktop searches. An e commerce site must be built for mobile to satisfy both users and the continued growth in search volume on mobile.
And with Google's mobile first approach to search, it is important to understand how your SEO for e commerce strategy needs to adapt. People are searching on the move, their mobile screens can accommodate less content and important long tail keywords need to be considered in order for your mobile SERPS to be seen by your potential buyers.
SEO for eCommerce for all industries and products must take into account for shopping on mobile.
12. Backlinks to your Products, Categories & Blogs
A backlink is a link from a reputable website to your own website. It is an indication to Google that your content is considered to be authoritative.
The higher the quality of your backlinks the better for page SEO and traffic referral. Having unique content on your site is more likely to encourage a high ranking website to link to you.
13. Internal Links
Internal linking boosts eCommerce SEO by showing how pages are related to one another and increases time your visitors spend exploring your site.
Link building to related products or to information-rich blog articles can help improve page SEO and user experience.
14. Avoid Duplicate Content
It can be easy to duplicate product descriptions and images on e commerce websites particularly if you have lots of similar products. But Google dislikes duplicate content as it doesn't then know which has the authority, so you need to actively eliminate any duplicate content.
Use a CMS with site-wide 301 redirects (a permanent redirect from one URL to another) or add canonical tags on every webpage that you know might have duplicates to ensure search crawlers knows which content to index.
Consider adding a suffix to the URL, different product images or a target keyword that is unique.
15. Start a Blog
Uploading regular high quality content is essential to attract organic traffic, help build trust amongst your audience, boost your website rankings and enhance your reputation as the expert in your field.
A regular blog strategy rich with relevant keywords that matches search terms and with a link building strategy to related product descriptions and services will boost page SEO and e commerce site sales and demonstrate that your site is the authority on the chosen subject.
Unique and entertaining content is also more likely to be shared on social media and therefore increases the reach of your content. Blogs are now seen as one of the many important elements for the best e commerce SEO.
Final Thoughts on the Best Ecommerce SEO
SEO strategies require ongoing investment in time and effort to deliver acceptable results in search rankings and sales. There are various free tools and extensions available to support SEO performance including more than one keyword tool and SEO related articles and advice online.
chilliapple has SEO experts on tap to review the pages on your site, your keyword strategy and to help your eCommerce business increase its visibility in organic results. Contact us to find out more.