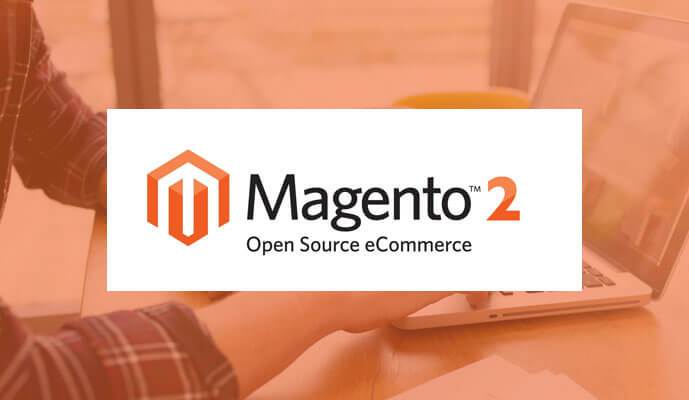 Magento 2.0 for both community and enterprise editions was announced in November 2015 by Magneto. This release has put Magento platform that currently has a 14% market share on a whole new level. However, the ecommerce industry is divided in its opinions, while some are excited many still consider Magento 1 sufficient to meet their needs.
This new release seems to be promising and could increase the Magento's market standing. The Magento stores no doubt have increased in number, however, they're going to be more in number in the time to come. The rise in the numbers will comprise both upgrades from Magento 1 to Magento 2.0 and new stores powered by Magento 2.0. Be it a transition or a new store, Magento promises an improved store experience.
Magento 1 – A Flashback
Magento has been popular among the online store owners as a flexible ecommerce platform. A user can easily modify the store by using a wide range of functions and extensions of coding chops. This is also one of the reasons for it being a popular platform.
However, this flexibility factor has had a toll on its user-friendliness and performance. Many tools such as admin capabilities, performance optimisation and mobile responsiveness were missing in it as an out-of-the-box solution. Earlier, a user would have to rely on third-party providers for some essential features.
Further, there were also reports of Magento 1 performing slowly. Although, experts did determine the factors that will make a site run faster but it still couldn't attend to the core speed issue. Magento 2, however, is the response to all the issues that were prevalent in Magento 1.
Magento 2.0 – Advantages
Magento 2 has been equipped with all the features that make it a complete platform for your ecommerce website and also makes it robust enough to compete with the likes of WooCommerce and Shopify. Some of its key features are:
Enhanced Performance
In comparison to its predecessor, on an average Magento 2 runs 20% faster. This improvement in the speed will mean more website searches and a more optimised search engine abilities.
With an inbuilt full-page caching, the web pages will load much faster (in 1-2 seconds) than the non-caching pages that take 5-10 seconds to load. It can also handle the catalogue pages more efficiently without affecting the site speed. This makes Magento 2 more scalable and helps it progress with the business.
The update mechanism in Magento 2 has also been designed to work much faster, making it easier for the users to enjoy the release of new features and functions.
Improved Checkout
Magento 2 has an improved and streamlined checkout process. The checkout process in this version is more user-friendly. Besides being highly customisable, it now requires lesser steps and minimum customer information. Reduction in the checkout time means less abandoned carts and better rate of conversion.
During the checkout process, a shopper lands on a default guest checkout screen that asks for their email address. This email address is then matched with the existing customer database and if it matches the customer id, the customer is given an option to check out quickly using the information saved in the database. Guest can also create an account from the order page in one click. These features will ensure returning customers.
Unlike Magento 1 there is no need to alter the checkout process to make it user-friendly. With a better and user-friendly checkout process being an integral part of Magento 2, the checkout process will be quicker and easier.
Major Integrations
Magento 2 integrates many popular extensions, improving its overall functionalities. Magento 2 now has PayPal and Braintree payment gateways as an out-of-the-box feature. As a majority of Magento users tend to integrate these gateways, Magento 2 further eases the process. Further, integration of Cybersource and Worldpay makes the payment process more secure.
Improved Admin Panel
Magento 2 sports a new and improved admin interface that is more user-friendly and easier to learn and operate.
Admin panel can be easily modified to provide quick access to important information. With import capabilities that are 4 times faster, defining products has become a much easier task. The admin interface has also been equipped with a drag and drops feature for the layout. Now, users can create a beautiful store in half the time as one need not necessarily be equipped with knowledge on coding to modify the appearance of the store.
Improved Mobile friendliness
With increasing mobile and tablet users, it is important to make a store mobile friendly to ensure better sales. Paying heed to the changing trends, Magento team has integrated mobile responsiveness as a core functionality in Magento 2 platform.
Loaded with new themes that are responsive and SEO friendly, inbuilt video functionality and streamlined checkout process, the new Magento improves the store's performance on a mobile device. Besides the front-end improvements, the admin-panel too has been made touch-screen friendly to help manage a store via a mobile device.
However, Magento 2 isn't seeing that great a rush as expected. Although users are gradually migrating to Magento 2, but it is still missing the prominence it deserves. There are several factors due to which many users are still doubtful about moving to the new platform. Some of these factors include:
Magento1 users don't want to rebuild their websites
Magento 2 is a completely new platform and users running Magento 1 will have to rebuild their website to embrace the new version. Some store owners don't want to do this.
Users are satisfied with the performance of their present store
Many users are satisfied the way their Magento 1 powered store is performing and don't really want to move to Magento 2.
However, we at ChilliApple are fully equipped to help with the transition to Magento 2. We've already adopted Magento 2 and have delivered numerous projects powered by this powerful platform. Be it migration to Magento 2, new store development, plugins development or extension upgrades, we are fully equipped to help you with everything.
Wrap Up
Many users are still sceptical about moving to Magento 2, but one thing's clear that Magento 2 extensively improves the customer experience and provides a more efficient admin panel by integrating many practical features.
Magento 2 is smarter in a way as it grows with your business. With a user-friendly checkout process, it not only ensures better conversions but also more returning customers.