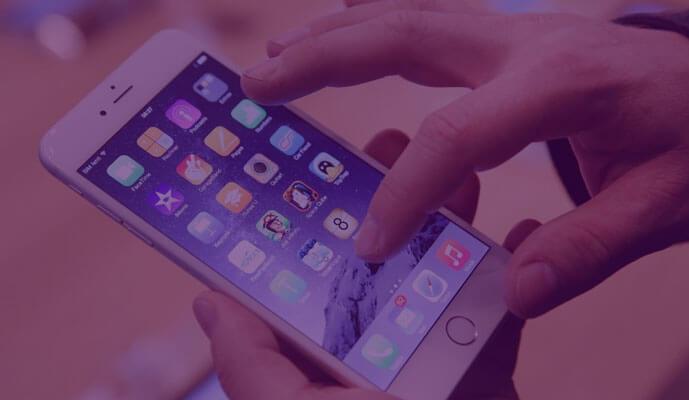 Overview
With the advent of different mobile operating systems, such as iOS, Android, and Windows, business apps are
increasingly becoming a fundamental requirement for every business. Whether a small business or a big enterprise,
every business – at some point – will need to consider mobile app development in order to boost the growth and conversion rate of their business. In the past few years, we've seen thousands of business owners opting for business
mobile apps – especially for Android and iOS platforms.
In the past five years, both of these mobile operating systems have had an equal split of market share. The below graph shows the market share held by the two leading mobile operating systems in the UK from December 2011 to October 2016.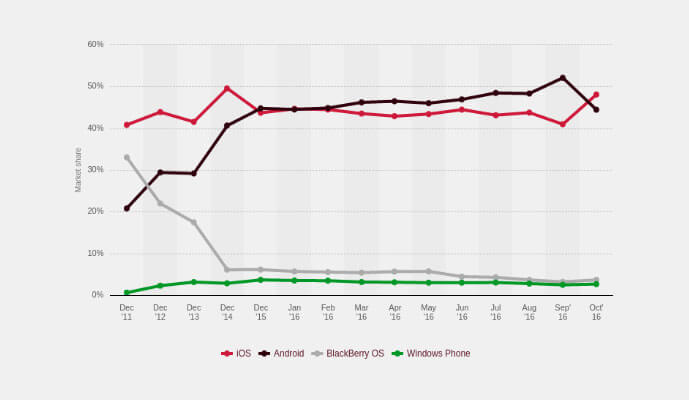 Looking at the month of October 2016 in particular, the market shares were as follows:
Mobile Operating Systems                                                                  % Market Share
     iOS                                                                                                                     48.07%
Android                                                                                                                 44.07%
Windows                                                                                                               2.64%
Blackberry                                                                                                            3.65%
The above statistic shows that iOS mobile app development has been the most popular with 48.07% of market share, followed by Android with 44.07%, Windows with 2.64% and Blackberry with 3.65%. It is to be noted that iOS mobile
development technology has enjoyed its own momentous growth in the mobile app space.
If you want to augment the growth of an online business, using an iOS mobile app development platform can be an
outstanding method of reaching a wider global audience. This platform doesn't only give global exposure to your
business but it can also deliver an extensive business growth.
Let's see how the iOS mobile operating system can fuel the growth of your online business.
How iOS Mobile App Development Can Help Your Business Grow
Running an online business, in a cut-throat competitive environment, can be a challenging task. Promotion of the
business is non-negotiable for business growth. Having a professional and engaging website might not be enough to achieve the outcome you need. If you want to boost the growth of your online business, you need to advertise your
services/products to the target audiences. It's beginning to show that mobile users are stronger in numbers than laptop and desktop users – so it makes perfect sense to consider the move to business mobile app if you want to see growth in your business.
Here are 5 great ways that iOS can help fuel the growth of your online business:
Widen Your Customer Base
Simply put, your customer base is the group of customers who frequently make a purchase of your products or services. In this world, nothing is fixed and you need to work constantly to expand your customer base. Developing an iOS app can help you widen your customer base by increasing your reach from local buyers to global buyers.
Enhanced Customer Service Experience
Customer service experiences are likely to influence your customer's online purchase decisions. Your customers need a support service that works to resolve their product/services related queries.The communication market report published by Ofcom, states that "77% of people in the 18-24 age range look for
customer support service on their mobile device several times a week."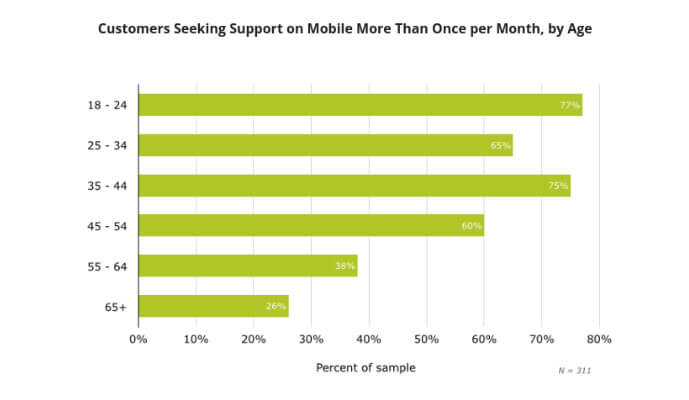 It's business-critical to ensure your customer support service helps your customers. The iOS-based mobile app can
include a feature that mean your customers can easily get in touch with you and enhance their customer service
experience.
Improves Brand Identity
Creating an iOS based mobile app is considered as one of the smartest and quickest ways to boost your brand identity. The iOS mobile operating system adds value when promoting your brand as well as your company's logo across your target customers. Furthermore, it can display your services/products in more engaging manner to visitors that might be convinced to buy your product/service. iOS mobile apps can really help you to build a strong corporate brand.
Boost Online Traffic
A dynamic mobile app plays a vital role in augmenting your store's online traffic. According to the Ofcom ecommerce
report, "shoppers online shop by desktop or laptop at 17% and 29% (total 46%), whereas tablet and smartphone make up 30% and 20% (total 50%)." This shows that a large number of the audience prefer their smartphones and tablets for online shopping and making custom-made iPhone apps then is a perfect way to secure good online traffic.
Boost Customer Engagement
An iPhone mobile app may also play an important role in enhancing your customer engagement process. Your
custom-made iOS app can be loaded with different features to allow you to interact with your customers seamlessly. This, in turn, can help you strengthen the user experience. To improve customer engagement, features -such as
Live Chat – mean that you can easily get in touch with your customers.
These key benefits of developing an iOS-based mobile app can bring traffic to your business, but it can also help you to improve your brand penetration, customer support services and boost your brand identity.
How to Develop iOS-Based Mobile Apps for Your Business
In the rising trends of iPhone apps, many business owners prefer to develop a professional and engaging iOS-based
business app. For this, they may need technical support from professional and experienced iOS mobile app developers. This is a great time to seek out a great mobile app developer from a reliable mobile app development agency for comprehensive mobile app development solutions.
What We Can Do for You
ChilliApple is a renowned web, mobile app design and development agency, based in Kent, England. Since our inception in 2008, we've been providing mobile app development services across various industries. With a team of professional mobile app developers, we've successfully delivered revenue-driven iPhone apps that have helped many business owners to successfully run their online business. Our experienced developers are expert in developing iOS enterprise apps, health & fitness apps, travel apps, event-based apps, and much more.