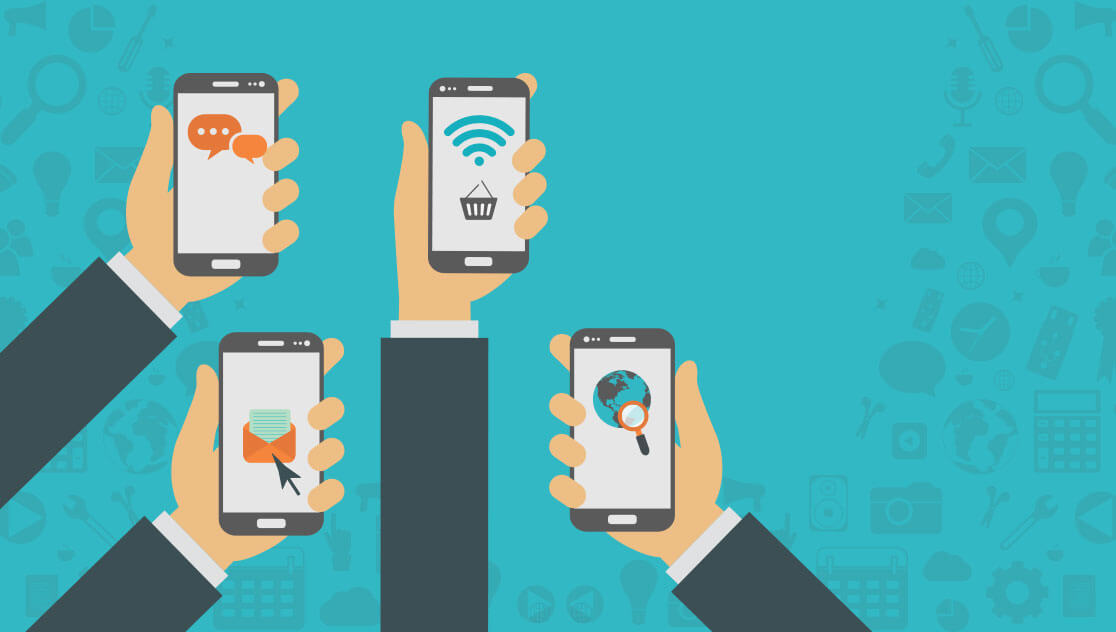 The average person spends a staggering 2 hours per day using mobile apps, from social networking and entertainment through to ecommerce and business. So, it's little wonder that we're inundated with enquiries for all manner of innovative app ideas from fledgling startups through to Blue Chips.
Some concepts start as little more than a scrawl on the back of a beermat, and others arrive in the chilliapple inbox with a 50 page brief attached, and fully formed designs.Whatever stage you're at, here are six things to consider before you start building any app.
1.Why do you need an app?
Apps are all the rage, but do you actually need one? First, think about what you're trying to accomplish and whether the requirements could be fulfilled by a good mobile responsive website instead. Second, think about your user base and how much value they'll get from an app. Are your customers engaged enough to make regular use of it? The space on a smartphone's home screen is valuable real estate – you'll need the app to capture and keep their attention.
2.How will you attract users?
"Build it and they will come" is rarely a successful philosophy – once your app is developed you have to market it. Whether you're creating a services directory, events platform, or social media app you need a critical mass of suppliers, events or people to make it a success. Suppliers won't be incentivised to register on a platform where there's no customers, and customers won't use it if there's a limited choice of suppliers. Consider offering perks for pre-registration before your app goes live so that you avoid a 'chicken and egg' situation, and get off to a flying start.
3.How will you generate a return on investment?
Too often we see business plans that are little more than "I'll grow the user base and then allow paid advertising".  The best apps are simple and uncluttered, and deliver inherent value, be it entertainment, education, data capture or time saving. Don't ruin the user experience and alienate your customers by plastering adverts all over it. Consider creating premium paid features which provide value to your users. If you're developing a business app which saves time and money, could it be white-labelled to your competitors or other similar businesses in exchange for a monthly licensing fee?
4.Start small
Don't fall into the trap of thinking you have to replicate all of your competitors' features. Focus on your unique selling points and niche. Less is sometimes more. Build a Minimum Viable Product (MVP) with a good user journey which you can continue to enhance. Users will be more engaged if the app is refreshed with new features and updates on a regular basis, and you can ask them for feedback to help shape its development. If your marketing budget is tight then aim to promote it locally or within one industry, and scale up from there. Very few apps become overnight successes.
5.Think about the backend
There's more to an app than what the user sees on their mobile phone or iPad. What information will you, as the owner and adminstrator, need access to on a regular basis? Do you need to verify users and create new accounts?  Do you need a Content Management System (CMS) to keep it up to date? Do you need to report on data collected through the app? Do you need to manage Push Notifications? All of these may add to the build cost. Work with your agency to create a development roadmap and anticipate what your future needs might be.
6.Which devices should it work on?
Apps can be built for iOS and Android, or both. If you're building an internal business app for use by a handful of people who all have iPhones, then you'll only need an iOS app. If you're creating a mass market product, you'll likely need both. Consider whether you need it to be compatible with tablet devices and iPads as well as mobile phones. You can find out more on our Mobile App Development page.