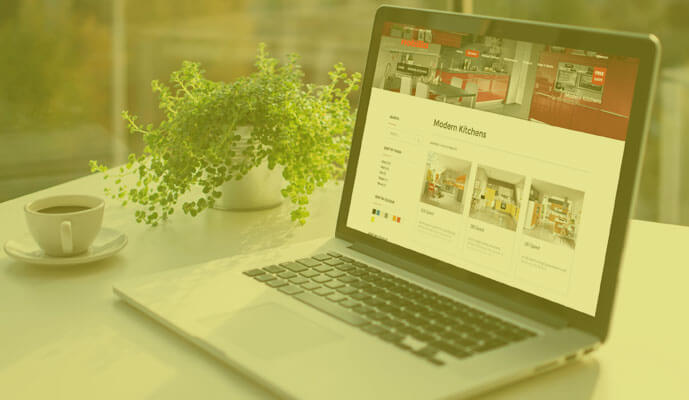 E-commerce refers to the trading of goods and services via online media. Although online shopping was once considered a risky affair, today's latest security measures and robust encryption methods mean that online shopping has become safe and secure. This has also led to many business owners joining the e-commerce industry and reaching out to customers far and wide. E-commerce websites are critical the development and success of e-commerce ventures.
The development of e-commerce development companies has also seen a gradual increase with the boom in the e-commerce industry. The main motive behind the development of an e-commerce site is to attract more visitors, engage with the customers, to make them stay longer on the website and encourage more sales. To successfully meet the objective, the design of an e-commerce website must consider the following factors:
A business-critical look that perfectly captures the essence of the business and its inherent brand values
A strategic layout of all front-end elements
User-friendly navigation
Engaging and SEO-friendly content
Robust shopping cart capable of handling high rush hours
Simple check-out procedure
Safe and secure payment gateway for an easy and convenient payments
Designing an effective e-commerce website requires a professional designer who has years of experience in delivering business savvy designs. Although there are many creative designers who can deliver a great website, an adept developer can truly create a successful e-commerce website.
If you're planning to develop a new e-commerce website, or are thinking about revamping your current website for a more streamlined performance, then you should make good use of the services of an experienced website designer. This will ensure that your website is being developed by a professional who has the right knowledge and skills to deliver a site that will enhance your online presence. An experienced professional will have a strong track record in delivering projects and extensive knowledge about the crucial elements of the website design.
Finding a skilled developer should not be left to chance. A renowned development company, like ChilliApple, has a team of expert designers and developers with experience in delivering perfect digital solutions that are finely tuned to current market trends and technological developments. There are key criteria that you can use to help you find the right developer for you. Look for:
Flexible development strategies that meet the requirement of your project and gives you a complete design from scratch or an upgrade to your existing website
Experience in delivering solutions with better ROI
Experience in leading projects from conception to the final delivery complete with payment gateway and other integrations
The ability to develop an engaging interface that will make the shopping experience enjoyable and hassle-freeWhen choosing an e-commerce designer, think in terms of how effectively a designer can capture your imagination and project it to the potential customers. A great designer is multi-skilled at delivering market-critical designs, so search for a development company with their finger on the pulse of market trends. Companies, such as ChilliApple, will meet your checklist and remove any doubt about getting into e-commerce. Partnering with one of the market leaders also means that you will have an e-commerce website that will help you strengthen your online presence and effectively project your business to your audience.