WordPress Developers You Can Trust for Engaging Websites
Globally, WordPress is responsible for 810m websites and is top of the list of the most powerful CMS (Content Management System). With a dependable, robust, and open-source network, WordPress can be used to build simple blogging sites, complex eCommerce stores, and more.  

At chilliapple, we have a team of qualified WordPress developers to craft intuitive and screen-responsive websites. Our expert developers follow industry best practices in designing bespoke solutions with quicker loading times. Our designers and developers collaborate to build immersive interfaces tailored to fulfil desired functions in a logical way. 
We have worked for local and international clients looking to use this advanced CMS for their websites. As professional, established web and app development specialists, a chilliapple WordPress developer can help you with custom websites, upgrade your existing site with rich plugins, or optimise your existing solutions. 
Our WordPress Development Services

Be it a blog setup, web forms, email notifications, and other automation, each chilliapple WordPress developer can install and configure your requirements quickly and easily without any online business interruption.

Every WordPress website developer in our team can implement custom plugins to increase the functionality and productivity of your eCommerce website.

By seamlessly syncing data with API integration, a chilliapple WordPress developer can convert your existing site to a desired platform without interruption.

Our wealth of experience in designing and developing bespoke sites means your WordPress website or online store can benefit from theme customization and will be just right for your business and customers.

Hire the best WordPress web developers for safe and secure migration of your products as well as user data to the latest version of this popular and robust CMS.

Along with specific project development, your online business can continue to thrive with an on-tap Wordpress developer to provide a comprehensive, high-quality post-delivery maintenance and support service.
Got a project
you'd like to discuss?
Why Choose WordPress?
Trusted by million of websites globally, WordPress is one of the most popular content management systems. It is ideal for simple, functional websites for start ups and less complex projects and online businesses. WordPress sites are easy to maintain and need no client technical expertise. When you hire a WordPress developer from chilliapple, you know your project will be backed by years of experience, dedication and up to date knowledge.

Most Popular
CMS

Easy to
Customize

SEO
Friendly

Extensive
Support

Improved Customer
Interaction
Want to see our recent work?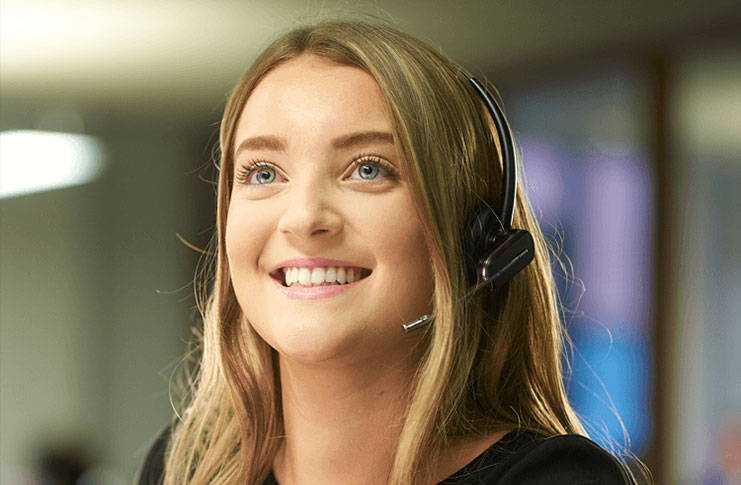 Take My Calls
Take My Calls is a telephone answering service designed to make sure businesses provide a real person fo..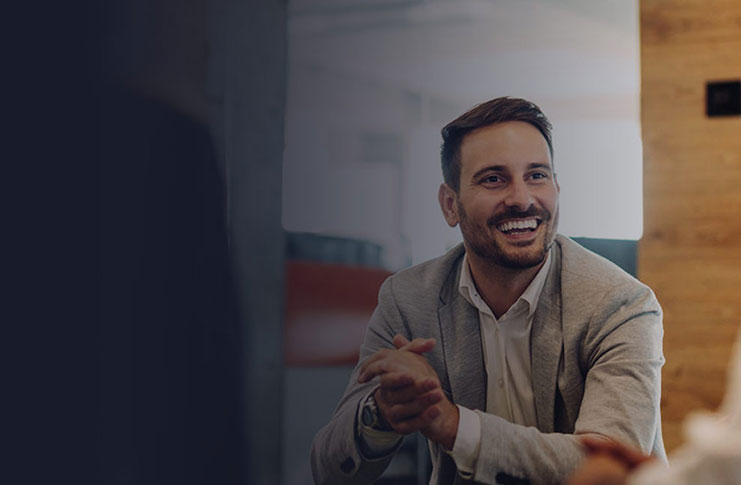 Comm Link
CommLink is an answering service based in the UK providing 24 hours a day x 7 days a week support to the..
What our clients say

Their communication skills and ability to complete the project within budget and timescale were impressive.
After the launch of the website, the client received feedback from customers concerning a better UX, and Chilliapple Ltd. was able to update easier than before. They communicated through Campfire and had weekly updates through Zoom meetings. Overall, the team provided a good value for the budget.
Luisa Coates Thermapen

Good Knowledge of Magento: Chilliapple was recommended to us for their Magento knowledge which has proved to be excellent. We worked with Bowo and Vipin to migrate and upgrade our existing Magento shops to a new UK Fast server with additional features and plug ins installed resulting in a faster admin than we previously had. I would recommend Chilliapple for Magento especially multiple shops.
Steve Long Merlin Workwear

Having gone through the process of having new Magento sites brought online a couple of times now, I have to say that Dean and the team at Chilliapple have made our latest project as smooth as can be possible.
From my experience, I can't imagine that any new website is a trouble-free project. However, Chilliapple have worked tirelessly to ensure that obstacles and hurdles have been dealt with as quickly and efficiently as possible. Would I recommend? I already have… Twice!
Richard Smith Niton999

Great work with the team at Chilliapple. They undertook our website maintenance from a previous developer and they have managed to accommodate many of our initial needs, including an upgrade to Magento 2.4.
Since then, we have overcome many more requests to improve website and shopping functionality and while I personally will not be overseeing their work anymore, I trust though that Versapak are in safe hands and that they can meet any new challenge that may arise.
Jeremy Graham Versapak

Our Magento multistore was up and running on time and working as expected.
Sandra Simion our contact, gave us excellent customer support throughout the set-up process, she was immensely helpful and understanding. Sandra helped us purchase the correct modules and explained how they worked, Vipin sent us video demonstrations and advice too. [+]
Amanda YJ Europe Ltd

I've worked with many web agencies in the past and ChilliApple certainly shine above the rest. Our account manager Bowo has been extremely attentive and pro-active, without whom we would not have been able to deploy our Magento 2 migration by the end of 2020.
We're very pleased at the hard work and patience that Bowo and the development team have put into this project, especially as we were working long hours towards the end. I look forward to continued work with ChilliApple in 2021!
Laura Lam Phoenix Medical

Our website is built in Prestashop, and finding credible developers to maintain and progress the site was very difficult once we had made the decision to move on from our current developer.
Chilli Apple initially upgraded and re-themed our site to a very high standard with excellent communication throughout. We went live with the update (which was quite a major undertaking as it had not been done for some time and a lot had changed) right at the beginning of the COVID fiasco. [+]
Kieron Miller Skirting4u

We have found the dedicated development service an excellent way to quickly expand our team and give complete flexibility.
Priya has been a great asset to the team and provided valuable knowledge and ability to resolve our development requirements.
Garth Hoggins UBT (EU) Ltd

Chilliapple has been the perfect fit for us. We needed a web development firm that we could trust to deliver on time and on cost. Chilliapple has provided that..
We're incredabilty pleased with the quality of work that chilliapple have produced and how receptive they've been to new design iterations. A great company to work alongside with upfront and transparent pricing and delivery. [+]
Alex Nowak WorkOutDepot

We received a great customer service from ChilliApple. The team is very friendly and helpful. Highly recommended! Thanks to Nick, Seb, Vipin, Spencer and all the team!
Cedric Cleaningspot
Frequently asked questions
I'm looking for a WordPress Development Company in the UK. Can you help?
We'd love to help. We have worked with many clients looking for UK WordPress development services. As a team of expert WordPress website developers, we have worked for entrepreneurs and established enterprises. You can choose to visit our office for a face-to-face discussion over coffee or give us a call, whatever works for you. Based on your specific requirements, we can assign you with the most relevant, experienced and professional WordPress developer to take care of your needs. Hire a WordPress developer today!
Do you provide WordPress support services?
Yes, you can hire WordPress developers for end-to-end support and maintenance services. We specialise in the following:
Website development
Installations
Hosting
Upgrades
Security
Plugin development & integration
Formatting and layout
Sitemap generation
Implementing traffic monitoring tools
General support and usage
What makes WordPress a good choice for my business project?
As an established web and app development agency, we know when WordPress is ideal and when another solution is better for your business. WordPress is a dependable CMS for building diverse websites and solutions. Hiring a chilliapple WordPress developer to get your project off the ground can benefit your WordPress website in the longer term in the following ways:
It is an easy-to-use content management system that can be handled with little to zero training.
You can use it to build simple blogging sites or very large eCommerce stores selling thousands of items.
The availability of several built-in SEO parameters helps develop a site that ranks well on search engines.
The CMS platform is 100% customisable and can be tailored to match brand look and feel with its world-class designs.
WordPress accounts for more than 43% of global sites so is trusted and also supported by the WordPress community.
With a simple user interface, anyone can master it in less time. 
Hiring quality WordPress developers also helps you save on development cost as they can single-handedly complete both the frontend and backend development of your site. At chilliapple, you can hire expert WordPress developers with hands-on experience in building immersive sites.
Is it necessary to keep my WordPress core files up-to-date?
The Core Files of the WordPress website refers to files common on all WordPress sites. These files are responsible for the site structure and, when neglected, can lead to significant compromises with the security and performance of the website.
WordPress regularly provides new updates to eliminate bugs and issues from its core files. A chilliapple WordPress developer can update these files with zero data loss and necessary code optimisation. We ensure a well-planned update that eliminates downtime and ensures complete business continuity.  Our team of the best WordPress web developers take multiple backups for smooth transition of data onto the new version of the CMS.
I want to change my WordPress theme. Can you help?
We specialise in WordPress theme development projects and can help you build one from scratch or modify existing ones. There are various WordPress themes you can choose from to build an immersive business-oriented site. A professional quality WordPress developer ensures your branding is reflected well using the customising WordPress themes.
Do you provide freelance WordPress developers?
No. We have a team of skilled in-house experts. You can hire WordPress developer from us who will work directly under you for a smooth development process and you can choose to also be supported by an Account and Project Manager. Your dedicated WordPress developer job description will reflect your specific needs. Our WordPress professionals work only for chilliapple. Full stop.