Our web design services
Whatever the ambition for your next web design project, whether the scope is complex or straightforward, our web designers live and breathe digital marketing, bespoke websites and search engine optimisation to create a look and feel that is just for you following a development process with iterative feedback and constant communication. We have been masters of our craft since 2008.

UI/UX
The end user wants an online experience that is easy, reassuring and positive. Our user interface designers have created visually appealing designs for eCommerce websites that deliver engaging user experiences to generate enquiries and increase sales. Your Account team and dedicated developers and web designers will incorporate your exact requirements into the project timelines to build a responsive web design to suit all devices and keep users engage.

Branding
As a long established UK web design agency with a solid understanding of digital strategy, we will ensure that your brand values and identity are adopted in the web design we create for you. A consistent user journey and look and feel both online and offline will maximise customer loyalty and reassure new users who are comparing your brand with competitors. Digital marketing is not limited to what you say and where you say it but how you communicate and how you make people feel. The website we build for you will be a bespoke design, just for you.

Customised Web
Design
One size does not fit all. Web design that's out of the box is unlikely to meet your specific needs. As an experienced creative web design company, we work with you to fulfil your business objectives by building a bespoke and engaging user experience. Our web developers and web design team have worked alongside clients from a broad range of industries and with different and distinct web design requirements. Each successful web project is a result of web development that recognises the client's brand values, target audience and brand guidelines.

Responsive
Design
Your customers will use a range of devices to buy from you so any responsible website design company will make sure the web design works seamlessly across PCs, mobiles and tablets both for Android and iOS. Our expert web designers take time to understand your users and how they interact with your website to make sure they prioritise building exceptional websites that work over award winning web design without superior functionality.

Search Engine
Optimisation
chilliapple is an award-winning UK web design company that always creates digital marketing solutions that satisfy both the client's brief and search engines which are essential for driving traffic and building brand awareness. Our web developers code all our websites to boost search engine rankings and use an appropriate content management system to ensure content is relevant, brand-fit and bespoke. The focus is to produce websites with onsite optimisation that shoppers can find easily when searching for your products.

Support and
Maintenance
95% of our clients who choose one of our support packages, stay with us. All online creative solutions need ongoing support to achieve optimal performance, keep data free from hackers and digital experiences bug free and slick post launch. Our web design maintenance options suit all budgets and business complexities and ensure website designs are continuously upgraded and running on the latest version.
Got a project
you'd like to discuss?
Why choose chilliapple?
As an experienced website design company, we create a web design that engages your user and sells your products. Our designs are uncomplicated and unconfusing with the aim of satisfying your brand and your customers' needs. Whatever the complexities behind the scenes, your users will feel reassured of an easy online journey.
We can design from scratch, so every little element reflects your brand

We design e commerce websites and web applications that mirror your brand and engage your users

We create user interfaces that are simple, easy and unique

We ensure your brand has a positive mobile experience for consumers on the move
Want to see our recent work?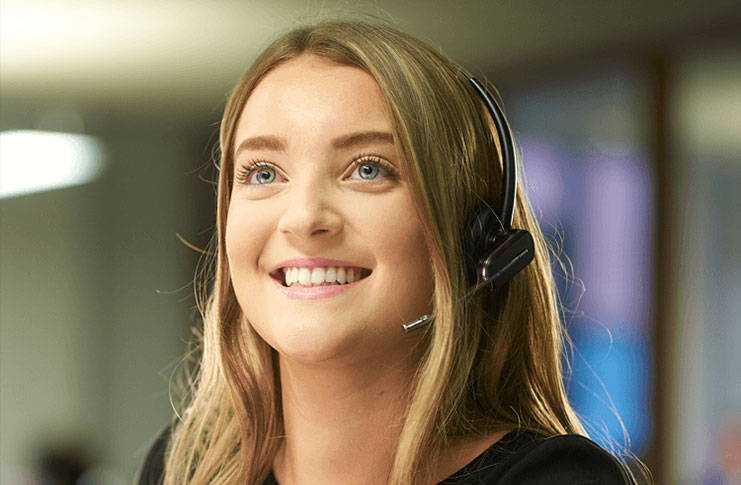 Take My Calls
Take My Calls is a telephone answering service designed to make sure businesses provide a real person fo..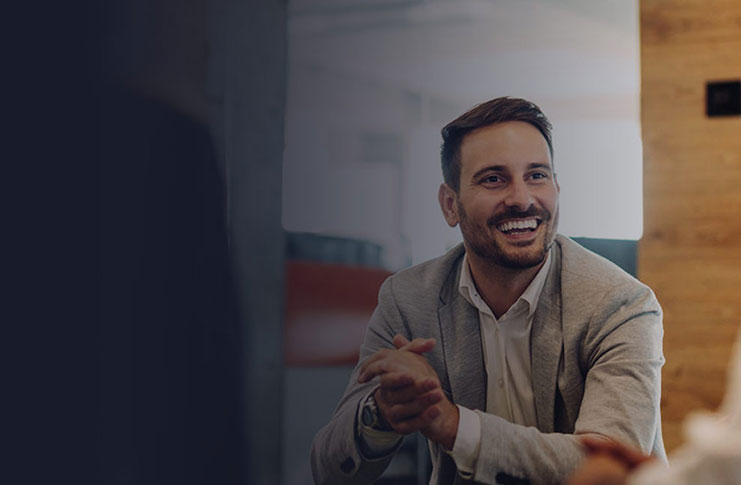 Comm Link
CommLink is an answering service based in the UK providing 24 hours a day x 7 days a week support to the..
What our clients say

Their communication skills and ability to complete the project within budget and timescale were impressive.
After the launch of the website, the client received feedback from customers concerning a better UX, and Chilliapple Ltd. was able to update easier than before. They communicated through Campfire and had weekly updates through Zoom meetings. Overall, the team provided a good value for the budget.
Luisa Coates Thermapen

Good Knowledge of Magento: Chilliapple was recommended to us for their Magento knowledge which has proved to be excellent. We worked with Bowo and Vipin to migrate and upgrade our existing Magento shops to a new UK Fast server with additional features and plug ins installed resulting in a faster admin than we previously had. I would recommend Chilliapple for Magento especially multiple shops.
Steve Long Merlin Workwear

Having gone through the process of having new Magento sites brought online a couple of times now, I have to say that Dean and the team at Chilliapple have made our latest project as smooth as can be possible.
From my experience, I can't imagine that any new website is a trouble-free project. However, Chilliapple have worked tirelessly to ensure that obstacles and hurdles have been dealt with as quickly and efficiently as possible. Would I recommend? I already have… Twice!
Richard Smith Niton999

Great work with the team at Chilliapple. They undertook our website maintenance from a previous developer and they have managed to accommodate many of our initial needs, including an upgrade to Magento 2.4.
Since then, we have overcome many more requests to improve website and shopping functionality and while I personally will not be overseeing their work anymore, I trust though that Versapak are in safe hands and that they can meet any new challenge that may arise.
Jeremy Graham Versapak

Our Magento multistore was up and running on time and working as expected.
Sandra Simion our contact, gave us excellent customer support throughout the set-up process, she was immensely helpful and understanding. Sandra helped us purchase the correct modules and explained how they worked, Vipin sent us video demonstrations and advice too. [+]
Amanda YJ Europe Ltd

I've worked with many web agencies in the past and ChilliApple certainly shine above the rest. Our account manager Bowo has been extremely attentive and pro-active, without whom we would not have been able to deploy our Magento 2 migration by the end of 2020.
We're very pleased at the hard work and patience that Bowo and the development team have put into this project, especially as we were working long hours towards the end. I look forward to continued work with ChilliApple in 2021!
Laura Lam Phoenix Medical

Our website is built in Prestashop, and finding credible developers to maintain and progress the site was very difficult once we had made the decision to move on from our current developer.
Chilli Apple initially upgraded and re-themed our site to a very high standard with excellent communication throughout. We went live with the update (which was quite a major undertaking as it had not been done for some time and a lot had changed) right at the beginning of the COVID fiasco. [+]
Kieron Miller Skirting4u

We have found the dedicated development service an excellent way to quickly expand our team and give complete flexibility.
Priya has been a great asset to the team and provided valuable knowledge and ability to resolve our development requirements.
Garth Hoggins UBT (EU) Ltd

Chilliapple has been the perfect fit for us. We needed a web development firm that we could trust to deliver on time and on cost. Chilliapple has provided that..
We're incredabilty pleased with the quality of work that chilliapple have produced and how receptive they've been to new design iterations. A great company to work alongside with upfront and transparent pricing and delivery. [+]
Alex Nowak WorkOutDepot

We received a great customer service from ChilliApple. The team is very friendly and helpful. Highly recommended! Thanks to Nick, Seb, Vipin, Spencer and all the team!
Cedric Cleaningspot
Frequently asked questions
Do you build a custom web design?
There are of course plenty of off the shelf choices for web design but our website design team love to also provide a custom web design that really reflects your brand guidelines and values and makes your new website unique.
How much does website design cost?
The cost of a web design project can vary according to complexity, bespoke requirements and functionality. Off the shelf features will limit the price of web development but if you need custom built designs, then the associated costs will be higher. chilliapple believes that higher prices charges by other web design agencies are simply unfair so we charge from just £55 per hour for our highly experienced web design team.
Do you offer maintenance or ongoing support?
Our support packages range from Bronze to Gold and are built to suit all budgets and the requirements of all design projects.
Will my website be mobile-friendly?
Of course! Our web development approach will ensure your new website design works seamlessly across all devices, whatever your customers prefer to use.
Our latest thinking & news