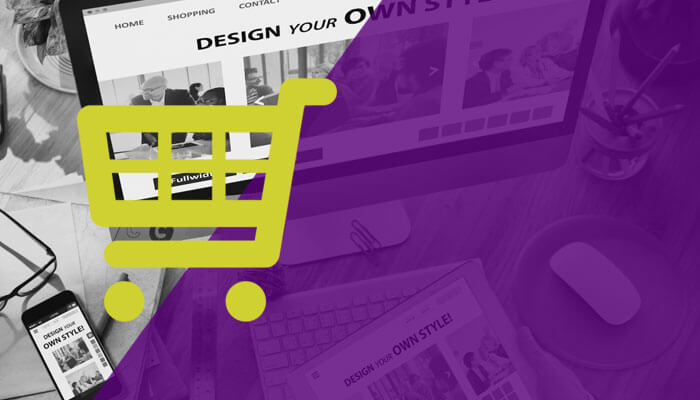 People often think that designing an ecommerce website is just like designing a normal website. However – in reality – they are very different and demand particular treatment. To create an effective e-commerce website, you will need to consider many different aspects.
Things to think about when designing an e-commerce website
Product Range and Classification:
Deciding how to categorise the products on the website is a key element of your e-store. The important things to consider while planning categorisation of products are factors such as price, size, colour and product type. Make sure your system offers a high level of user friendliness and ease of navigability. Take time to draw up a list of keywords that can be used for navigation labels to improve your search engine ranking.
Build in a proper system to calculate various costs that may be incurred, such as the cost of delivery. Decide upon a system that you will use for delivery and then consider the method to calculate the cost for each of the customers. Think about all the critical factors, such as the number of products, size, weight or distance. If possible, include additional services – such as free delivery – to keep your customers happy.
As an e-commerce website, it must have a robust payment processing system. Although WorldPay, Paypal and eDPQ are the most widely used ones, you should choose the one that offers your business the best rates. You can also offer Authorize.net or PayPal as an alternative for the users who have accounts with these.
An online store is, to a large extent, similar to a bricks and mortar shop. Therefore, like a normal store, make sure that you have a well-stocked store and develop a system to control and organise your inventory. This is the point to address the 'out of stock' scenario.
Every purchase on an e-commerce website is confirmed by sending an e-mail to the customer. This creates the need for an efficient automated system along with a well-designed template to send an email every time a user successfully places an order. Be sure to choose a capable system that doesn't crash in high load situations.
Some websites ask the users to sign up to complete a purchase or place an order. Decide if you really need this type of system for your website. If you intend to add a pre-signup feature to your website, make sure you allow a way to place orders without signing up too. Pre-signup can sometimes drive users to switch to another website if they have to sign in to complete their order.
Make sure you include high quality images of the products that will be featuring on your website. People more often buy products that look great in the images. Further, you can also add a zoom-in feature that allows customers to focus on the minute details of the product
Product suggestions are a great idea for an ecommerce website. By recommending additional products to the customers, you can really drive up your sales. The best place for this is on the shopping cart page as customers tend to visit their carts before the check-out page. Suggest complementary products, alternative products or best offers and encourage the customers to make last-minute purchases.