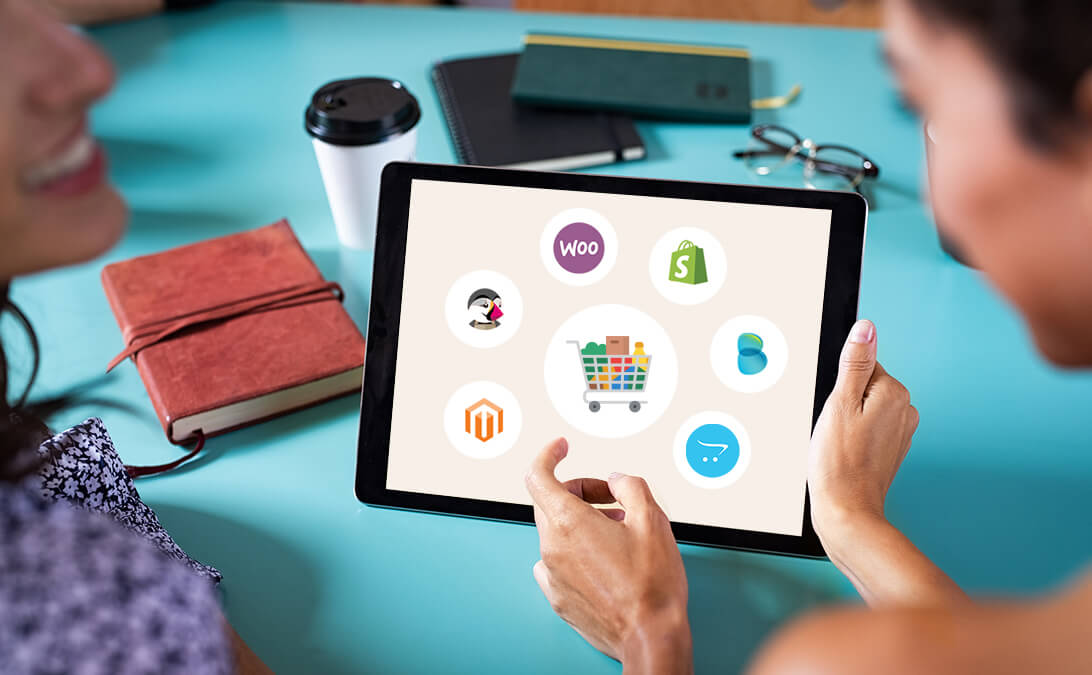 Developing, migrating or upgrading your ecommerce platform is no simple task. You know what you need from your online retail presence: functionality, speed, reliability and a great customer experience. However, getting what you need is a lot easier when you've got ecommerce heroes on your team.
By outsourcing your web development tasks to the experts at chilliapple, you'll benefit from a wealth of up-to-the-minute knowledge about the best ecommerce technologies out there. We can advise on which of the major online retail solutions will get the best results for your organisation, without busting your budget.
As a Adobe commerce partner agency, we have stacks of experience in Magento web development and creating brilliant websites with this world-leading ecommerce platform. If you want to join the likes of Coca-Cola, Unipart, Paul Smith, JCB and SEAT in offering a flexible and feature-rich online shopping experience, our Magento developers can get you there.
chilliapple has been a certified Prestashop partner since 2008, so our Prestashop web development team know all there is to know about this fantastic open source ecommerce application. From effective promotion to smooth payments, we can tap into our deep understanding of this tech to create your ideal online shop.
If you have a WordPress website, you're in good company – 26% of the web is run on this phenomenally successful software. Built on WordPress, WooCommerce offers a seamless way to blend content and commerce. Our WooCommerce developers make smart use of the open source application's modular system to build online retail sites that set virtual cash registers ringing. Singer, All Blacks, Weber and Shark are among the global brands powered by WooCommerce.
As the world's leading PHP framework Content Management System (CMS), Laravel enables web developers to build solutions that are specifically tailored to the user's needs. From simple websites to highly complex designs, chilliapple's Laravel web development experts have been working magic with this technology since it was launched in 2011.
Outsourcing your ecommerce web development to chilliapple offers fantastic peace of mind: you'll be getting a best-in-class online store, with zero stress and bother.