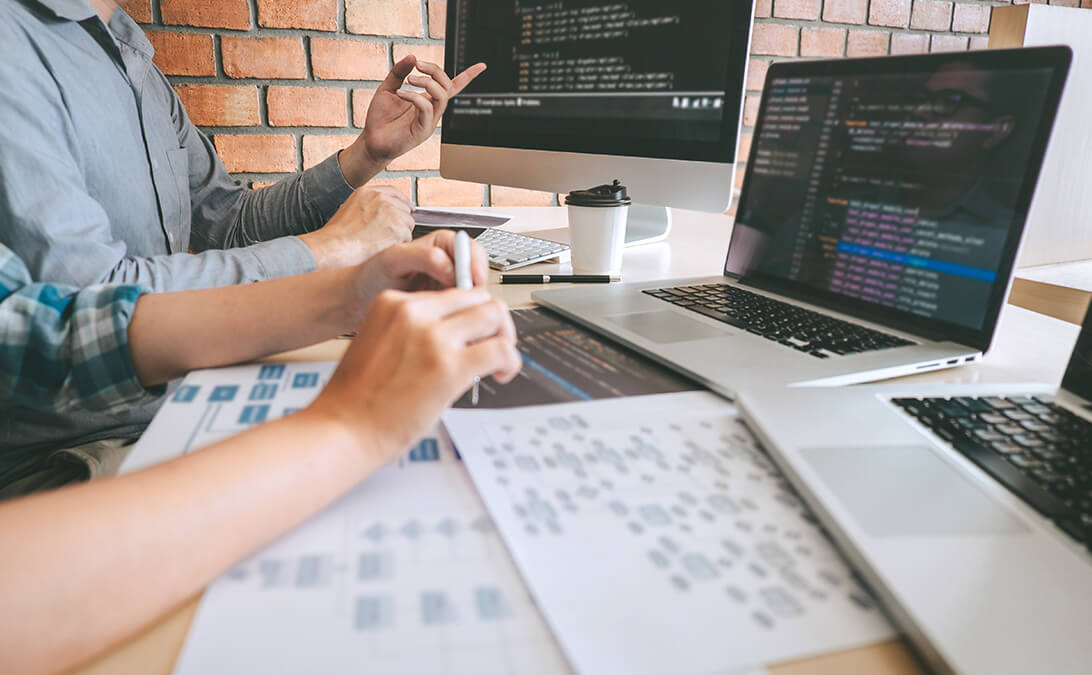 Growing businesses will always face a dilemma when they need to scale up their existing or new web or mobile applications. Questions tend to include: Can our existing IT team cope? Do we need to employ more people? Do we have the skill set in-house? How long will it take to recruit new staff and will it be expensive?
Designing and building attractive, versatile websites and apps that meet both your customers' needs and your business objectives is no simple matter. Even if you already have some web development skills in-house, the time and resources required to develop a fully rounded, future-proofed solution with the latest industry software can present a huge challenge for busy companies.
An outsourcing dedicated partner option can be the ideal solution for growing businesses looking for scale and a certain skill set.
That's where chilliapple, a UK based web development agency, can help. Our expert team draws on all the latest technology and up-to-the-minute knowledge to deliver the website or app you need, on time and on budget.
chilliapple was born when our founder discovered that, by teaming up with high end web developers in India, we could deliver exceptional website and app development services to businesses in the UK at a fair price. By making the connection between the two countries and handling the entire process for our clients, we bring the best of the UK and India together.
We understand that our clients want strong, compelling and flawlessly functional websites and apps, without fuss, drama or unnecessary jargon. That's what we deliver, along with the many advantages and cost savings that outsourcing offers.
From reduced recruitment costs and a lighter workload, to the scalability that Software-as-a-Service (SAAS) options provide, outsourcing your web development could be the key to the outstanding digital future your business deserves.