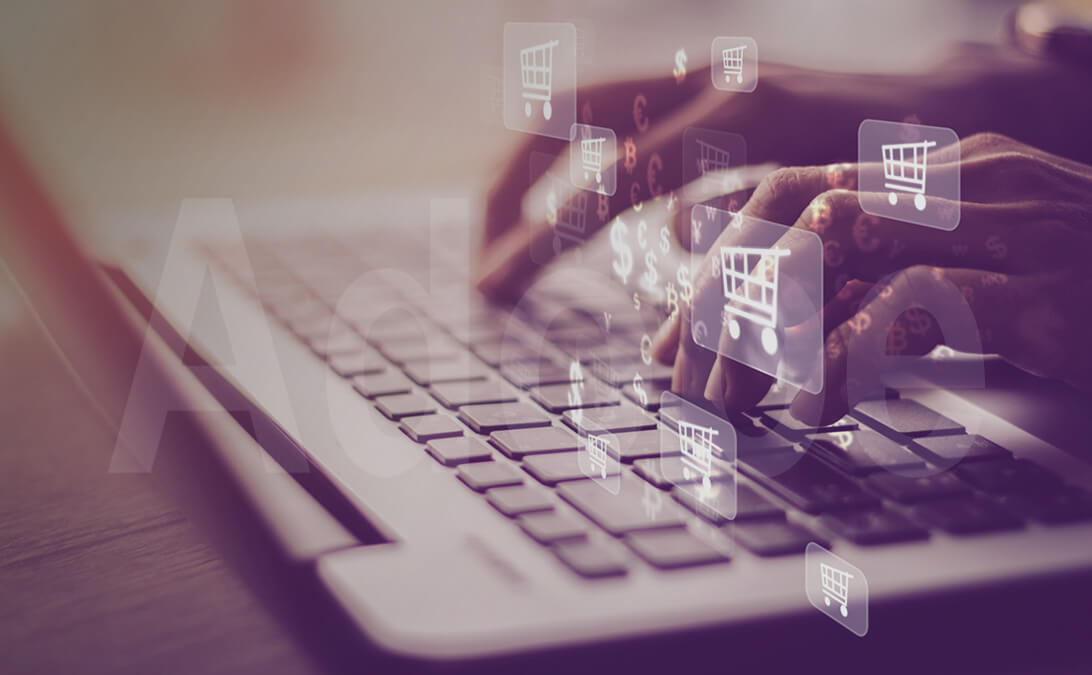 Businesses must possess an online presence to offer their products and services in order to capitalise on current trends and meet customer needs. Several user-friendly platforms exist for eCommerce website development, including the most popular shopify, Magento, WooCommerce.
Adobe Commerce has been one of the standout platforms out of all the eCommerce applications that have enabled companies to accelerate their shift to a fully enabled eCommerce business. Adobe Commerce, formerly known as Magento, is an industry-leading eCommerce platform offering enterprise-grade functionalities to companies to create and manage a robust, feature-rich online store. While the standard eCommerce features and functionalities of the platform are used throughout by organisations to manage their operations, most overlook the finer benefits of the Adobe Commerce platform. However, before proceeding with your next eCommerce project, it is essential to explore the concept of Adobe Commerce and its remarkable features.
What is Adobe Commerce?  
After its acquisition by Adobe in 2018, Magento underwent a name change and is now referred to as Adobe Commerce. This top-of-the-line eCommerce platform is utilised by merchants and brands, providing them with B2C and B2B services and a reliable CMS. Thanks to its solid Magento foundations, Adobe Commerce is a leader in the industry for delivering fully-loaded omni-channel shopping experiences with advanced safety measures, reliable performance, and the capacity to accommodate increasing demand.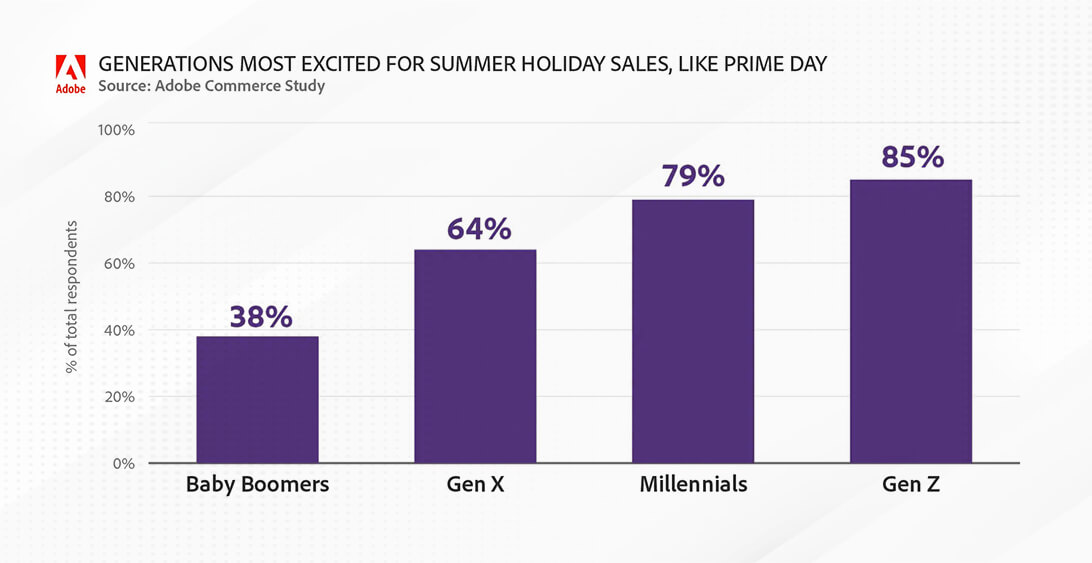 Surveys reveal that a large number of consumers (93%) are shopping online, with Generation Z (50%), Millennials (49%), and Generation X (35%) engaging in most of their purchases digitally. It is likely that this trend of online shopping will continue to grow.
Adobe Commerce provides companies with the tools and functionality needed to create engaging web stores with an easy-to-use drag-and-drop page builder, efficiently manage inventory, unify the shopping experience across various channels, and even reach new audiences in distant areas. Furthermore, it also provides B2B solutions for business needs, analytics, and marketing tools to maximise profits and empower data-driven decision-making.
Brands using Adobe Commerce
Some of the world's leading brands, including Asus, Samsung, Coca-Cola, HP,  and Casio, have embraced Magento Adobe Commerce. This eCommerce platform provides businesses with extensive features, such as shopping carts, order management, catalogue management, and content management.

Why do businesses choose Adobe Commerce?
Adobe Commerce has been adopted extensively across industries, and brands leveraging this platform are already successfully managing their eCommerce operations and swiftly scaling up. Here are some reasons why Companies opt for Magento Adobe Commerce:
Reason #1 
Adobe Commerce facilitates B2B and B2C Ecommerce
With its comprehensive features and recognition as an eCommerce platform leader by Gartner and Forrester Wave reports, Adobe Commerce is a powerful tool for Today's digital commerce businesses who understand the value of diversification. 
Magento Adobe Commerce provides a comprehensive, unified platform that enables companies to achieve greater revenue by combining B2C and B2B sales models and incorporating additional revenue streams. Not only does this enable companies to diversify and reduce risk, but it also provides enhanced control and strategic advantage. 
This platform offers native B2B functionalities to create a smooth and personalised digital shopping experience, including company-specific catalogues, pricing, accounts, self-service account management, quoting, quick ordering, and approval workflows. It can be tailored with flexible APIs and Marketplace extensions and handle multiple business models, such as subscription-based sales and recurring orders.
Reason #2 
Unleash the potential of AI to give customers uniquely tailored experiences.
Magento Adobe Commerce offers AI-powered product recommendations and search capabilities to enhance customer engagement. This means it is particularly the good choice for the Fashion Industry? Customers were already yearning for personalised eCommerce experience before the pandemic, but this need has been amplified with digital channels now playing a more prominent role in how people connect. 
Companies increasingly recognise Artificial Intelligence's (AI) immense potential to help create a more efficient and meaningful connection with customers. Gaining insights into customer behaviour, however, can be a tricky undertaking. This is where AI can lend a hand, allowing companies to improve their agility, responsiveness, and creativity. According to a recent joint study between Adobe and Forrester, over half of brands (56%) plan to invest in AI this year.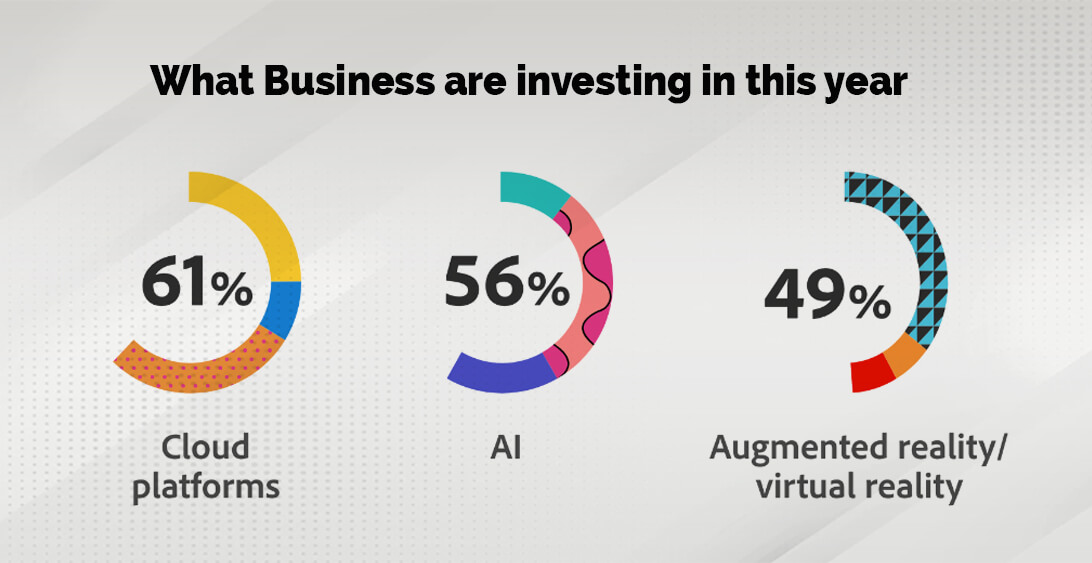 Try this out:
Assist customers in finding what they need more quickly through the Live Search feature.

Boost your sales and revenue by using Sensei's recommended products and creative services.

Engage customers with multiple product recommendations, such as those based on shoppers, items, contexts, and popularities.

Streamline your back-end workflows and metrics with our powerful automation, saving you valuable time.
Reason #3
Centralise all your sites and easily create new ones with the Global Reference Architecture.
Digital marketplaces have opened a range of opportunities for B2B, B2C, and hybrid Companies. The survey conducted by Adobe of more than a hundred eCommerce Corporations reveals that almost half of them believe that a D2C or B2B website is the best way to drive growth. To facilitate this, Adobe Commerce provides a Global Reference Architecture, which makes the process of adding new sites much more effortless. There is no need to purchase new licences or learn to install a new platform. Moreover, one can access all their sites from a single central dashboard. In addition, they can produce business intelligence reports without integrating and normalising data using the already integrated tools.
Reason #4
Scale your platform to meet changing customer needs and demands.
The expectations of your customers are constantly in flux. Therefore, as your business expands, you must be able to respond with added features. Your eCommerce websites should also be able to handle a larger volume of web traffic and transactions. Failing to meet these needs could lead to customer frustration and disinterest in your web store. 
According to a Google study, a mere 1 second of slower mobile loading can cause conversion rates to drop by 20%. Therefore, improving your eCommerce site loading time to less than 3 seconds can quickly boost conversion rates and help your business grow.

Reason #5 
Ensure an exceptional user experience across all channels.
The digital commerce sphere has progressed to various channels and contact points, for example, mobile, online marketplaces, and social media. Selling on mobile phones has become particularly important for B2B and B2C sellers, with 49% of digital commerce transactions in the UK taking place on mobile. Business buyers often look up products on their phones. As more and more customers return to the world, they will be required to make purchases and validate transactions using their mobiles.
Brands must remain competitive by continuously improving their commerce Store fronts. Adobe Commerce enables merchants to deliver functionality that provides a unique user experience effortlessly. Its API-driven infrastructure lets businesses quickly separate the Adobe Commerce UI from its back end and take full advantage of a headless development model. With this, merchants can quickly generate, test, and implement shoppable experiences, thereby giving customers a better response time and a smoother overall experience.
Finishing Words
At chilliapple, we have a skilled team of certified Adobe Commerce and Magento professionals with an extensive portfolio of clients and many years of experience of website development and support. As an Adobe Commerce partner agency, we strive to provide only the best development service to all our clients cost-effectively and on time.
Talk to our specialists Today if you want to know how the Magento Adobe Commerce website platform can help your eCommerce store provide a great customer experience. Get in touch with us today.