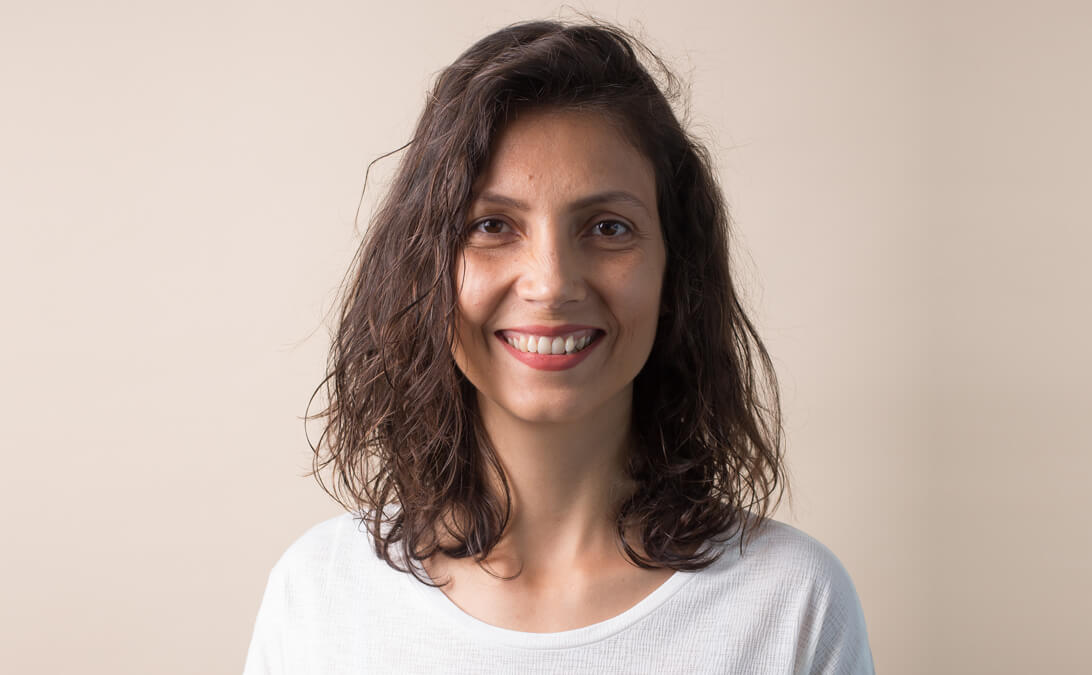 Sandra is a Project Executive at chilliapple and, when she's not leading the weekly staff yoga sessions to keep us all strong, flexible and de-stressed, she is focussed on delivery clients' projects on time and on brief.
When did you start at chilliapple?
I started in August 2020 in the midst of the COVID-19 pandemic!
What does a typical working day look like?
Well, currently 80% of my time is spent on zoom calls liaising with the team on various projects and then with the clients to keep them informed. I particularly enjoy getting involved in project scoping and helping to build user-friendly interfaces.
What has been your favourite project so far?
It's probably an app we're still working on (so I can't say too much) but it's quite a new concept and much needed in the post pandemic life we're heading towards. It inspires travel and discovery.
Before working at CA, what was the most unusual or interesting job you've ever had?
Cabin crew for Emirates Airline – highly demanding, often touching down in three different continents in one week. Just like working for chilliapple, you need to be very organised and anticipate customers' needs.
What are your hopes for our industry?
Exponential growth, especially now that COVID-19 has shown we can live predominantly online: sites are more personal and engaging and apps bring us closer together.
What are 3 words to describe chilliapple?
Passionate, dedicated, and personable. We want our work to help our clients get their brand across and create seamless experiences for their clients.
What do you find the most challenging?
Organising Friday cocktail tastings over Zoom…
What do you like most about chilliapple?
The teamwork and open communication, key to solving problems!
What is the favourite part about working for chilliapple?
Learning about my colleagues' Indian culture!
What is your proudest moment so far?
I am constantly proud of our development team and the trusting relationship we've built even though we work in different countries.
What aspect of your role do you enjoy the most?
I enjoy the structure of breaking down a project into milestones and seeing these achievements being met throughout.
What would people never guess you do in your role?
My tasks are well within my project management role but I also enjoy picking up new leads and speaking with prospects when time permits it. It helps build the anticipation of new projects!
Tell us something about yourself that would surprise others.
I did sky diving to conquer my fear of heights, I truly recommend it!
What do you always want to try and never did?
Dive with sharks. They're amazing creatures, equally beautiful and scary.
What is the most important thing you have learned in the last five years?
That all is temporary and we need to be grateful for each moment, at the office as much as in our personal lives.