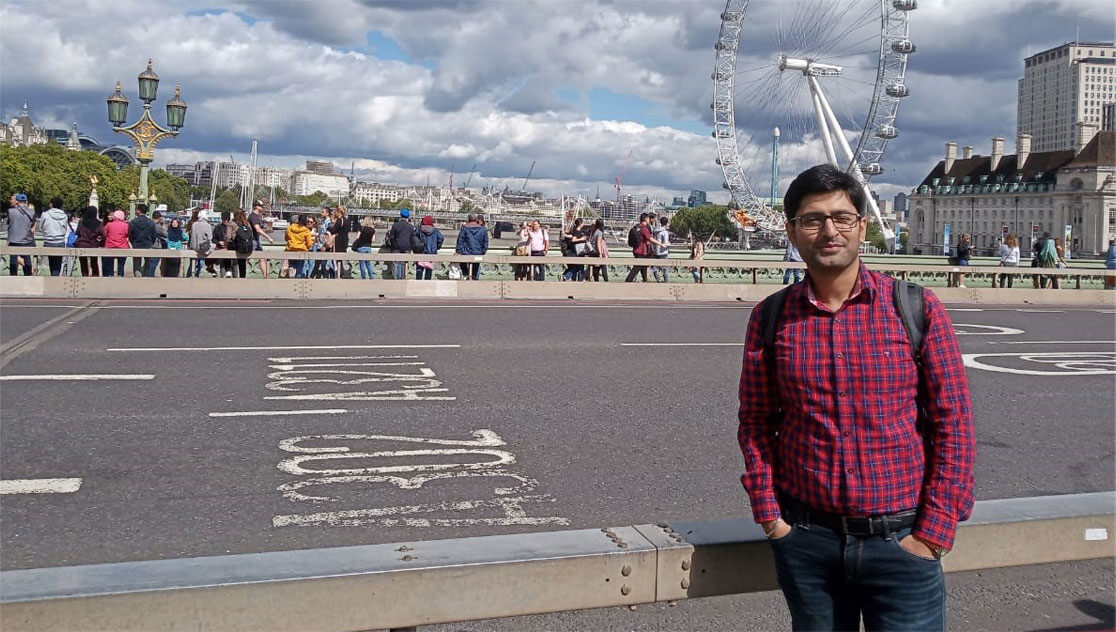 Earlier in September we were delighted to have one of our senior PHP developers, Pankaj, visit from Delhi for the week. Pankaj has been with chilliapple since 2014 and is now working as a dedicated developer for one of our top clients, an award-winning booking management software company.
Originally chilliapple helped develop, create and support the clients native iOS and Android apps. Following the success of the product and subsequent rapid growth of the business chilliapple was best placed to provide additional and immediate technical resource and support, for other areas of clients ever-expanding web database, coding, API connections and backend support.
Pankaj will fulfil this requirement and work exclusively for the client over the coming months. To kick off this collaboration, Pankaj spent a week at their head office in London to work alongside the CTO, IT Director and Product Managers, to understand their business requirements and help plot their development roadmap. On returning to our development office, Pankaj has been able to start in earnest by prioritising tasks in order of the client's needs.
As the client's office is based near St James' Park, Pankaj stayed in a hotel in Westminster where he could take in the sights of London on his journey to and from work. It's only a minor detour to Buckingham Palace and the Houses of Parliament, so it was a fantastic opportunity to explore the city.
He also found time to visit the Chilliapple team in Edenbridge, as no trip would be complete without experiencing our local Indian restaurant, the Quality Tandoori!
We'll look forward to his next visit.