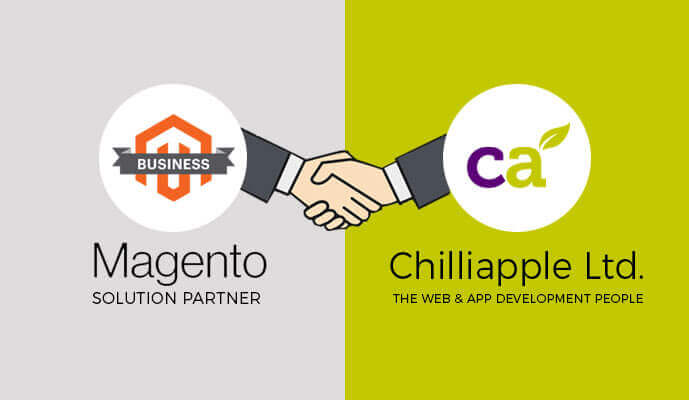 chilliapple, is delighted to have announced the signing of a new partnership with Magento, the world's leading ecommerce platform provider.
As a trusted Magento Solutions Partner chilliapple has had undertaken a significant Magento training and certification programme to ensure that companies get the best advise and support on their ecommerce journey.
chilliapple can now offer a range of Magento services and support including, migration from Magento 1 to 2 platforms, digital strategy, design, customized development, configuration, integration and deployment and managed services.
Nick Sharps, Director and Founder of chilliapple added " We're proud to be a Magento partner and support both the Magento 2 community and commerce platforms. With Magento we'll be able to deliver exceptional commerce experiences and help businesses maximise their full online potential, at exceptionally competitive prices."
chilliapple now has a team 5 certified Magento 2 developers with more coming online within the month.
About Chilliapple
Founded in 2008, ChilliApple is an established web design and development agency based in the South East. With offices in Edenbridge, Kent, Brighton East Sussex, and Croydon, Surrey. chilliapple delivers digital solutions for start-ups, growing businesses and creative agencies as well as building exceptional SaaS products for innovative businesses.