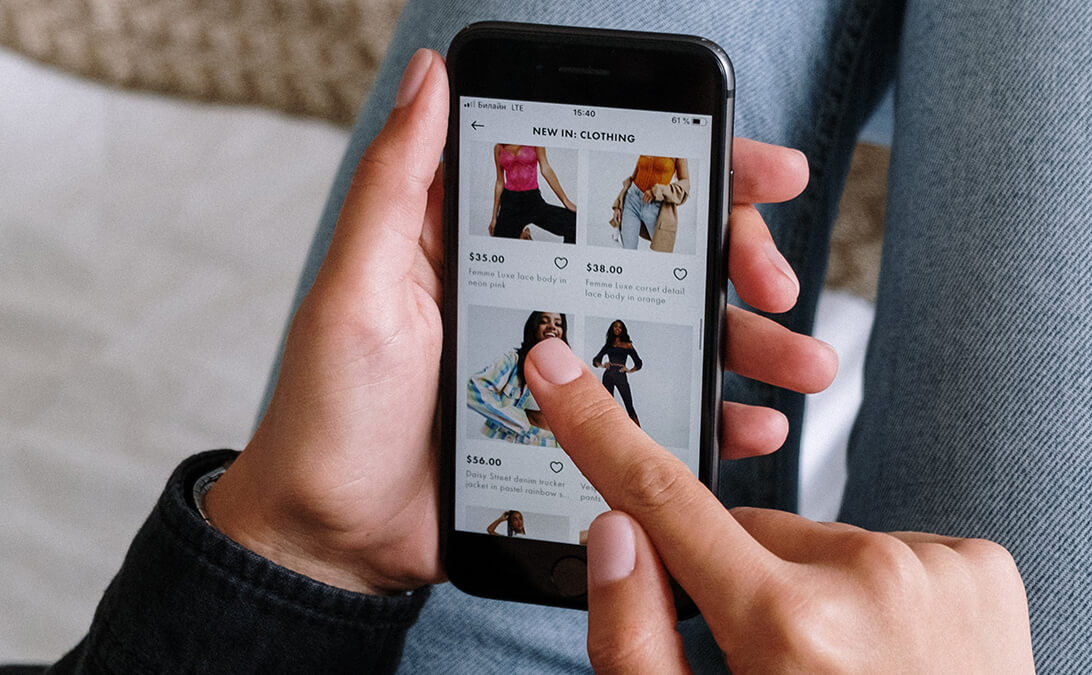 Some fashion retailers are unfortunately struggling during this current crisis whilst others will emerge better positioned for the future. Much will depend on their digital and analytics capabilities.
Although e-commerce is not entirely offsetting the sales decline but it has been a lifeline for fashion brands as physical stores have needed to shut and it will continue to be critical during and after the recovery period.
Digital is not only an increasingly important sales channel as it can also help companies make each step of the value chain better, faster and cheaper. For example, digitisation can create new logistics and sales fulfilment options such as click-and-collect and drive-through as well as enable innovative ways of acquiring customers and improve the supply chain by predicting and managing inventory.
Even before the crisis, companies with robust digital and analytics capabilities outperformed those without such knowhow.  COVID-19 has only widened the gap.  As one top executive of a leading clothing supplier recently admitted, "We've accomplished two years of digital transformation in two months."
Physical distancing, as well other implications as a manifestation of COVID, could continue resulting in consumers being less likely to visit brick-and-mortar stores such that a contact-free economy could emerge—raising e-commerce and automation to a new level of importance.
Equally important, companies need to consider how far they should embrace digitisation and whether a minimum viable digital solution is sufficient to achieve the business goal together with an understanding of the priorities.
The immediate digital priorities
Clearly the health and safety of employees and customers remains the absolute priority.  Setting up digital tools for remote working and collaboration will have been the first action. The next priority is likely to be how digital can help to keep the business going, minimise sales losses and get things in place for post COVID.
Customer engagement
Email, social media, and other digital channels have seen significant spikes in usage during the crisis and fashion and clothing brands need to continue to communicate frequently with consumers, even if most consumers aren't currently spending, to keep them top of mind.
Review and improve your online operation
It's important to eliminate points of friction in every part of the online customer journey. Your website or mobile application is likely to have been developed in Magento or Prestashop.  An experienced web or app developer will be able to quickly improve the functionality. Perhaps your website's search function needs improvement or your product choice needs to be expanded to satisfy your online customer.  Some fashion retailers have redeployed physical store personnel to support online fulfilment or digital call centres.
Companies without an ecommerce option can launch a basic online platform in 10 to 15 weeks.
Use advanced analytics for stock management
Clearing excess stock during the pandemic has become a top priority.  Big data and advanced analytics can support inventory decision making such as whether to redistribute SKUs, transfer inventory to future seasons or accelerate price drops.
Digitise support functions
By automating repetitive tasks in back-office functions such as indirect purchasing, finance, legal and HR, you can reduce costs, time and resources to reinvest in more valuable activities. Companies that have automated their finance processes—such as claims collection and financial reconciliation—have also increased the accuracy of these processes.
Engage digital talent
chilliapple has years of experience in web and app development. Not only can their highly skilled certified Magento and Prestashop developers and project managers help to transform your business right now, they can continue to support you during the years ahead to ensure your website or app remains secure and robust.