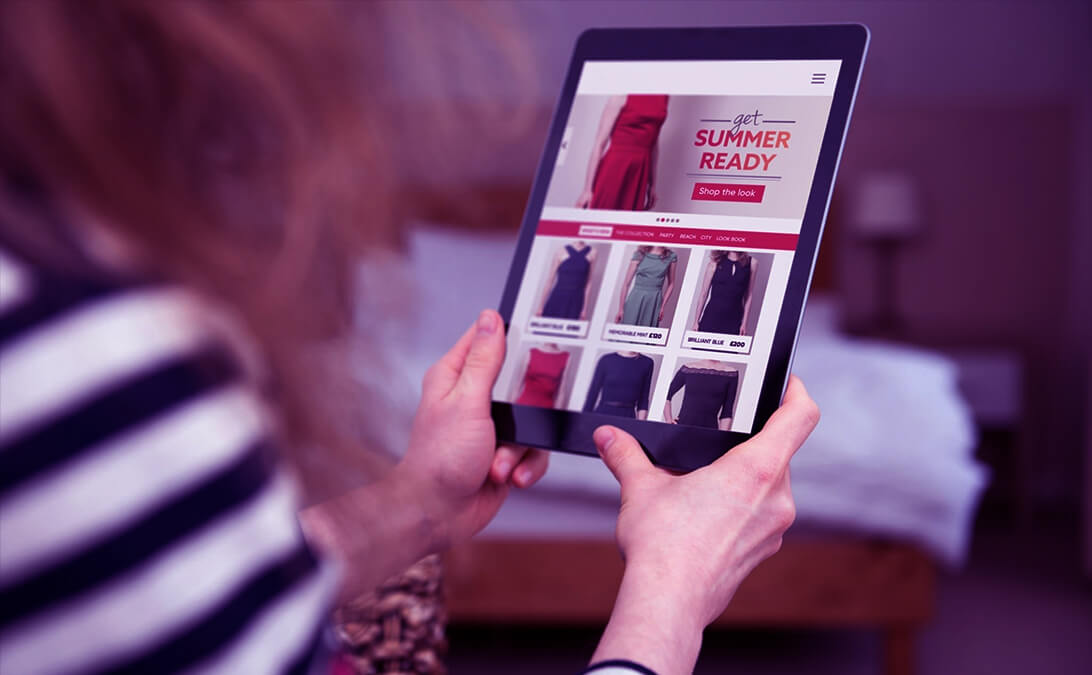 The fashion industry is highly competitive. Just like a brick and mortar store, an online clothing retailer should be inspiring and attractive and allow users to shop effortlessly. Magento (now called Adobe Commerce) is perhaps the best eCommerce platform with which to launch a clothing line online. eCommerce solutions, but particularly Magento, come with a variety of design themes to suit most brands and to more quickly aid in starting a clothing store whether in the UK or overseas. These themes are customisable to fit the business concept and brand values.
Magento allows any clothing brand to have well-customised stores that are appealing and help users shop for items with convenience. This blog shares the primary reasons Magento is the right choice for selling clothes digitally.
Seven Reasons why Starting a Clothing Store in UK with Magento is the Perfect Choice
An online clothing business must provide an eCommerce experience that reflects its brand and is different to its competitors. Having a clothing business that looks too similar to another site fails to reassure visitors, they do not find copied UI designs credible and are concerned that the shop is selling counterfeit products.
A fashion brand can personalise everything about its web store thanks to Magento Adobe Commerce. Experienced Magento developers can tailor the design of categories, offerings, integrate social media platforms and other features to represent a unique online fashion store. Adobe Commerce developers can also create code for the clothing business from scratch for even more unique customisation.
Mobile Friendly eCommerce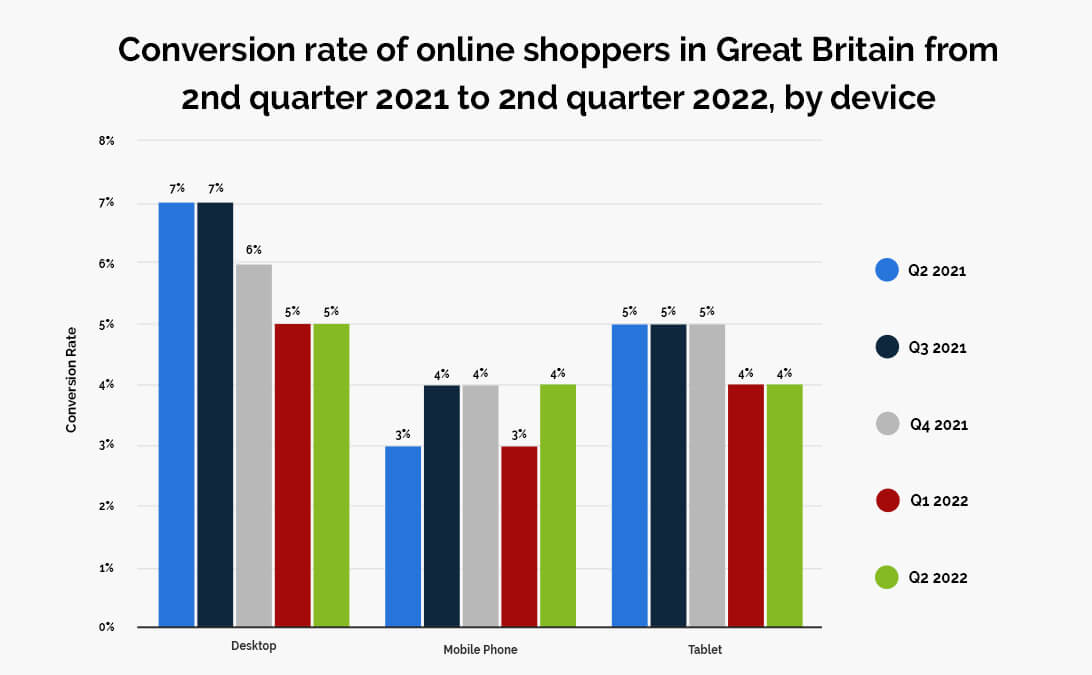 The mCommerce retail sales forecast in the United Kingdom is expected to be over £105.28 billion. Moreover, 54% of digital sales occur via mobile devices, including smartphones and tablets. Clothing companies must have websites and apps running smoothly over different screen sizes. Most eCommerce solutions fail to recognise this need and to offer this crucial feature. In contrast, Magento provides businesses with screen-responsive themes. The web store can fit any screen size. A clothing eCommerce store looks just as good over any smartphone and computer screen and as a result delivers a consistent and satisfactory user experience.
SEO Friendly Online Store
Every web store needs search engine optimisation to rank well on SERPs (search engine result pages). A big or small clothing line needs SEO to boost visibility on Google, Bing, Yahoo, and other search engines. The Magento platform provides several SEO capabilities like meta descriptions, sitemaps, auto-generation of Google roadmap, positioning layers, prefixes, suffixes and tags. These standard SEO features help any site build a good presence on multiple search engines to ensure any online clothing line can be found easily during the research part of the buying process.
A checkout process that is either too long or too complicated for shoppers leads to a higher cart abandonment rate. As many as 17% of users do not buy items when it takes longer to complete the payment process. Magento provides users with a quick checkout option for a friction-free buying experience. Adobe Commerce has several plugins and extensions that help apparel companies design a friendly checkout experience for their clients.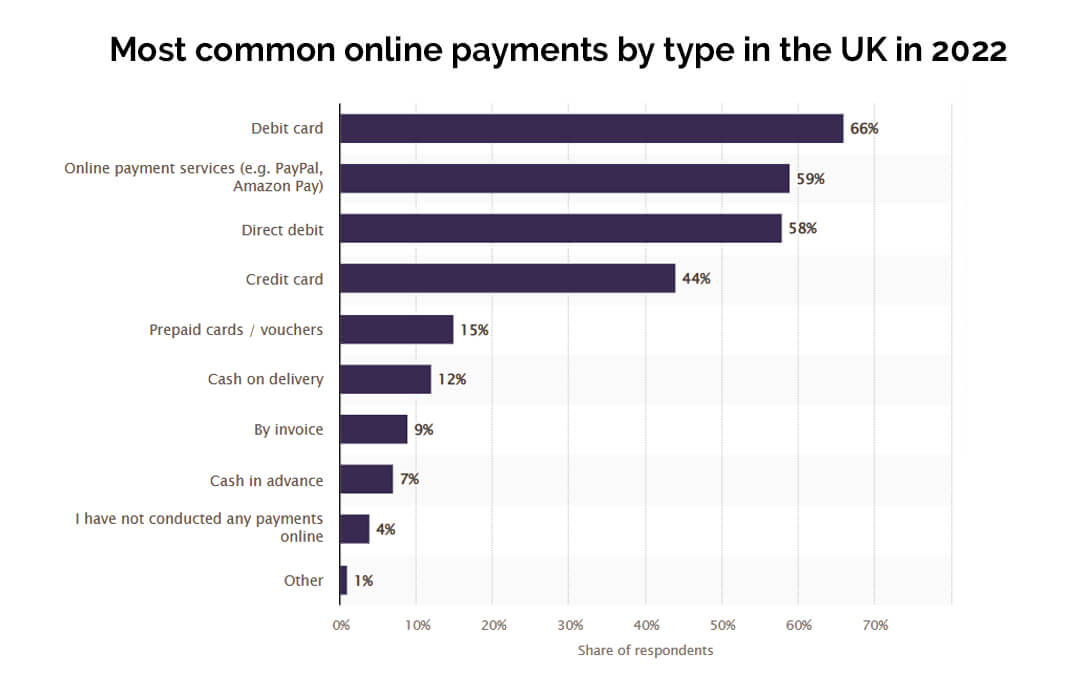 A lack of desired payment options led to cart abandonment for as much as 9% of the users in 2022, says Statista. An online clothing store must offer a broad range of payment options with secure transactions. The lack of trusted payment choices leads to distrust among shoppers. Users will abandon the site when they feel the payment option is insecure. Magento Commerce provides a business with several popular Payment Gateways, including PayPal, Braintree, Stripe, Amazon Pay, and 2Checkout. The eCommerce platform also provides the popular 'Buy Now Pay Later' option for financially stretched consumers.
Scales Your Business Up or Down
Depending on business plan and market conditions, a digital seller of a clothing line must have the flexibility to scale their eCommerce store up or down. For example, certain digital stores will tend to experience an influx of visitors during the holiday season. At busy periods, the web store not only needs a digital strategy to reflect the event but also a store that runs flawlessly without suffering from performance issues or technical glitches. Even a few minutes of site downtime leads to a severe drop in conversion rate and loss of potential customers.
A Magento website is coded in PHP, a highly scalable programming language. The eCommerce site is engineered using popular PHP frameworks Laminas and Symfony. So, adding new features and capabilities to handle an upsurge in visits from the target audience is easily handled. A leading Magento agency can quickly scale the site up or down from a few products and customers to several thousands.
Assists in Creating & Managing Loyalty Programs
A digital clothing business will engage in several loyalty and reward programs to promote its services and its partners' or own designs. Creating discount coupons, managing rewards, and other such activities are regular aspects of a clothing line marketing strategy and a Magento store allows brands to design and manage loyalty programs conveniently. Driving customer engagement and promoting client loyalty is possible with the Magento eCommerce store.
You can award points to buyers for several transactions and activities. Further configurations can be done to control point allotment, balance and expiration. Clients can have the right to redeem points toward purchases with the rules set by your business model. Here are examples are how it can work:
Shopping Cart Price Rules
You can reward points by making the shopping cart as the basis rule. Rewards will be based only on the action of the price rule or in conjunction with a discount.
Customer Balance
The admin users hold the right to manage the reward point balances for each client. The web storefront lets clients view their personal points balance.
Redeeming Points
Admin users or visitors can redeem points while completing the checkout process. During the payment process, the users will be given the option 'Use my Reward Points' in a checkbox. Clients can tick the checkbox to use the reward points for payment to the online business.
Magento Fashion & Clothing Web Stores We have Created
At chilliapple, we one of the leading Magento Solution Partners, an established eCommerce agency and have helped various businesses launch successful eCommerce stores. Below are some of the Magento-powered online fashion stores we have built.
Able2Wear is a UK based clothing business for wheelchair users and for people where fashion needs to be adapted to suit their requirements. The company sought a Magento Solutions Partner to rebuild a Magento 2 website. Their existing site was suffering from glitches and performance issues. We tailored the Able2Wear website using the Luma theme. Our Magento-certified developers performed complete data migration of products, categories, customers, and orders from the old Magento 2 site into the fresh install. The result was a smooth switch to a high-performing, error-free Magento 2 webstore. The new user-friendly website works well on mobile and computer screens. The new website allows customers a seamless shopping experience.
Scent Perfique is an international fragrance brand dealing in B2B services. The company's site suffered scalability issues with having to handle over 250,000 product variations. Their WooCommerce site was sluggish and failed to provide easy management for the business staff and users. We migrated their webstore to Magento 2, which powered the website with a highly scalable database structure and handled deadlines and communications using sophisticated project management software. The new database structure reduced the 250,000 categories to just 7,000 while offering the exact range to the clients. They are happy with the new lightweight site which runs quickly and helps to boost their conversion rates.
Wrapping Up
Magento Commerce helps a fashion or clothing brand, whether simple T shirts or high end apparel, to flourish digitally and fashion industry peers would agree that this is a platform of choice. Open-source technology has everything a business needs for high performing results on search engines. From flexibility and speed to SEO, Magento is a one-stop solution for all clothing business products and services. The solution can handle off the shelf or wholesale customisation to suit a range of budgets and business owner aspirations. If it's good enough for ASOS marketplace, then it's good enough for any clothing line.
chilliapple is a leading Magento development agency in the UK, providing customised eCommerce sites. We integrate brand identity and build web stores that attract customers and drive cost effective sales. If your online fashion business plan includes a proven eCommerce agency, let's talk.