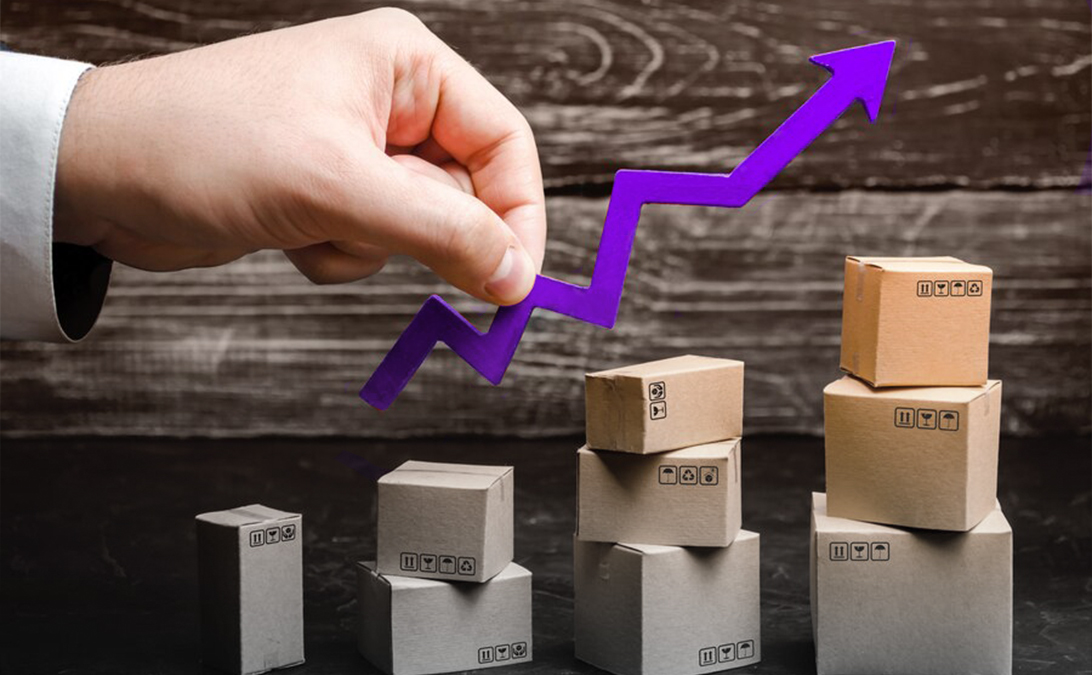 It doesn't matter what sector or retail industry your business falls into – your online presence is always going to hold a high priority.
But while designing the customer journey, integrating your branding, and selecting the best fonts and colours for your website or business app, custom development is key to differentiate you in the market.
Custom software and its impact on modern customers
With many software designers based in the United Kingdom and further afield, matching your retail business with the best custom tools and apps has never been easier – integrating different features and enhancing different business touchpoints for the benefit of both customers and your team.
The following information is designed to help you understand the benefits of custom development in the software sphere, and how software developers can work with you to boost your business and retail sales through web apps and different software projects.
Keeping Up in the Retail Space
Innovation is at the heart of the retail sector, with customers from all walks of life expecting more in the way of instant results, effective solutions, and memorable experiences across all business touchpoints.
In terms of operations and the way business processes are integrated into your model and business plan, keeping up means not only recognising the trends within your sector but acknowledging and monitoring how customers find, interact with, and use your website and mobile apps.
A large part of this falls under the umbrella term 'digital transformation'.
What is digital transformation?
Digital transformation refers to the adoption of digital solutions across areas of the business that were previously completed manually or without digital intervention.
It basically encompasses everything that your business now does online, which used to be done in person or via manual work – including the presence of a website, mobile apps, online checkout, social media marketing, and more.
How does digital investment help a retailer to stay relevant?
The pandemic and subsequent lockdown of all non-essential shops threw every retail business into a new reality where, far from being a luxury, digital transformation was a lifeline.
Business across all industries suddenly had to utilise online solutions or else find themselves unable to connect with customers, sell, or grow – with many turning to custom software as a way of integrating more connectivity and better conversion into their online touchpoints.
But while the pandemic highlighted the need for online touchpoints, it all started long before 2020.
How the online world has become ingrained in the customer experience
The world of technology has been part and parcel of the retail sphere for years, with online development an ever-expanding service which allows businesses to integrate more and more operations into their technology solutions.
Whether it's connecting more potential customers to your services and/or products, pushing them through the sales funnel, or helping them to convert and become loyal customers through a combination of accessible payment options and comprehensive after-care support, to be online is to be relevant.
And that's where bespoke software solutions come in.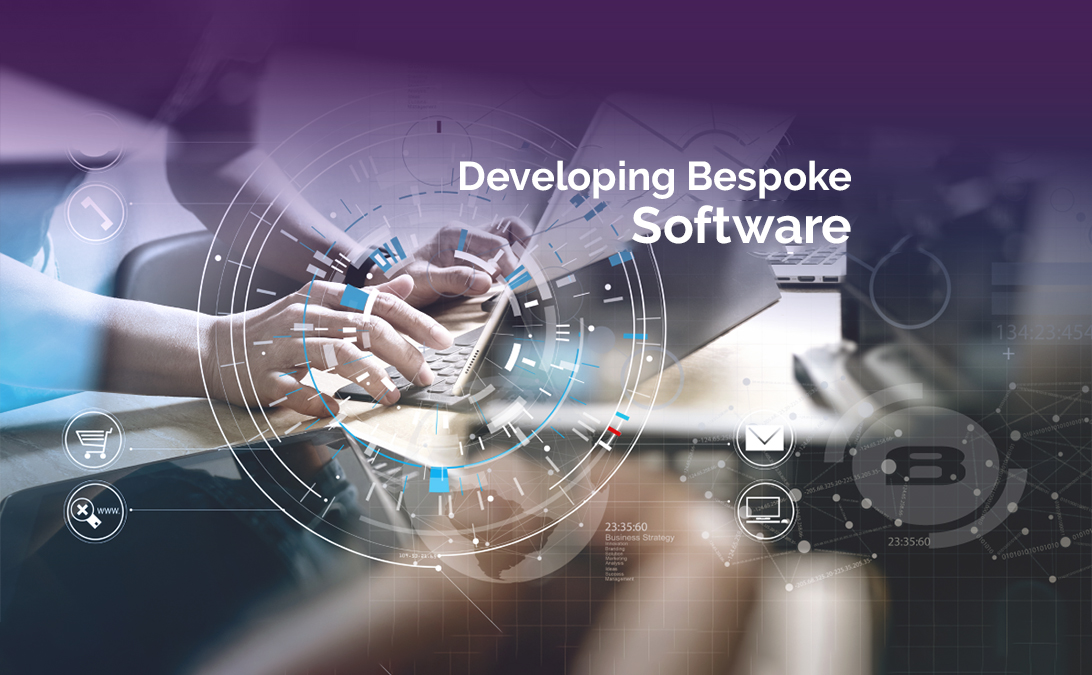 Developing Bespoke Software: what is it?
Bespoke software development refers to the process through which any business activity is transferred online, via a custom-made piece of software that is designed just for you and your business.
The benefit of bespoke software and how to make it work for you
Software solutions that fall under the bespoke category are generally tailored to the processes, features, and functionalities required by your client or the end user, allowing and helping them to manage every aspect of the processes – such as payment, enhancing sales, streamlining fulfilment, and more.
There are a number of different options and types of bespoke software tools that can be designed for and employed by a retailer. Let's have a closer look at what they are and what benefits they provide to you as a business.
The Different Types of Retail Software Available
In order to recognise what kind of custom software development your business could benefit from it is important to first know what software does and how the different types of software can benefit your retail success.
AI-based
This form of artificial intelligence software is what enables a retail site or app to connect the physical in-store experience with that which can be found online. It brings your brand and ideas to life and makes it easier for both the consumer to find what they need and for you, as a business, to give them the solutions they're looking for.
Examples
Some examples of AI software at work include inventory tracking and fulfilment, cross-channel marketing where products and suggestions follow users around different sites and social media apps, and market segmentation to ensure the right marketing is seen by the right people.
Big data and analytics
The more you know about your customers and how they are interacting with your brand and various online the platforms, the better placed you are to release campaigns and products that they will respond to.
Examples
Considered one of the leading software development trends of the current market, big data and analytics solutions let you track customer interactivity and movement, sending them tailored discounts, cutting edge solutions, and products to suit them.
Iot retail
IoT, or the Internet of Things, is an area of retail and web development which focuses on enabling retailers to track customer behaviour and optimise productivity accordingly. This includes monitoring how they use online checkout, which payment options they prefer, and how to streamline the supply chain for an optimised experience and fulfilment journey.
Chatbots
This is one of the fastest growing forms of software development services, because it empowers retailers to stay connected and engaged with their customers 24 hours a day, 7 days a week.
With chatbots replacing many online customer-service chats, at least in regard to the early receipt of an enquiry or issue, this kind of application development allows both product sellers and service providers to support customers more efficiently, thus driving customer satisfaction higher and boosting loyalty.
Benefits of Custom Development
Now that you know some of the different and most popular forms of bespoke software, why should you consider investing in them?
Higher customer satisfaction
There is no bigger benefit for retailers than high customer satisfaction, as it is this kind of positive interaction and experience that brings customers back and nurtures loyalty. With the help of bespoke software development, you can transform your online touchpoints into a cohesive and enjoyable experience for customers which matches them with solutions every time.
Not to mention, the more you channel into creating targeted marketing campaigns and products that suit their requirements, the more likely they are to recommend you.
Increased ROI
Custom software is a development project which will continue to bring in strong returns, provided you use the expertise of an experienced development team and combine innovative ideas with software that optimises productivity while keeping customers interested.
Lower operational costs through automation
The more you can automate, the smoother your business will flow and the less obstacles you will come across when completing daily and frequent operations. Whether it's inventory management for small and medium businesses, or billing for a large organisation, the right software can remove the reliance on manual input and let you keep track of team operations and customer services with ease.
UK Software Development Companies
When you work with a software development company in the UK, you benefit from the kind of localised expertise which allows them to match your ideal development services with the kinds of searches and experiences expected by the end user.
As a bespoke software development company, we pride ourselves in recognising and monitoring the ever-changing customer behaviour trends across the UK, which allows us to tailor and design software in line with these trends. Some of our top software solutions are created in response to industry trends and fashions, with our team working to keep up with the movement of our industry, new releases, and technological developments.
For example, we recently developed an app for Fire-ASAPP where we enhanced the client's internal processes by both developing a mobile app and creating an integrated dashboard to help them serve their clients more effectively, and generate reports and invoices at a touch of a button.
As a fire protection specialist, who installs extensive preventative fire stopping, fire barriers and acoustic barriers at client sites across the UK, Fire-ASAPP needed a full backend solution that allowed for the management of their operators, tracking of installations made, and reports to be generated that complied with stringent fire safety regulations. Not only that, but operator invoices and client invoices are also automatically generated, helping them to streamline their processes, saving admin time and enhancing business efficiencies.
Custom Software Development that's right for you
Custom software development is a form of art, which allows your business to benefit from the kind of technical expertise and know-how which can streamline your operations and boost your productivity and success rate tenfold.
While finding the right company for you might feel daunting, with so many options and promises out there, here at chilliapple we have the expertise and the experience to back it up – offering a selection of packages which enable us to deliver your ideal solutions (and solutions you haven't even thought of yet) on time, and within budget.
Future-proof your retail business, unite your team, and let your software do the talking, by reaching out to and working with us.