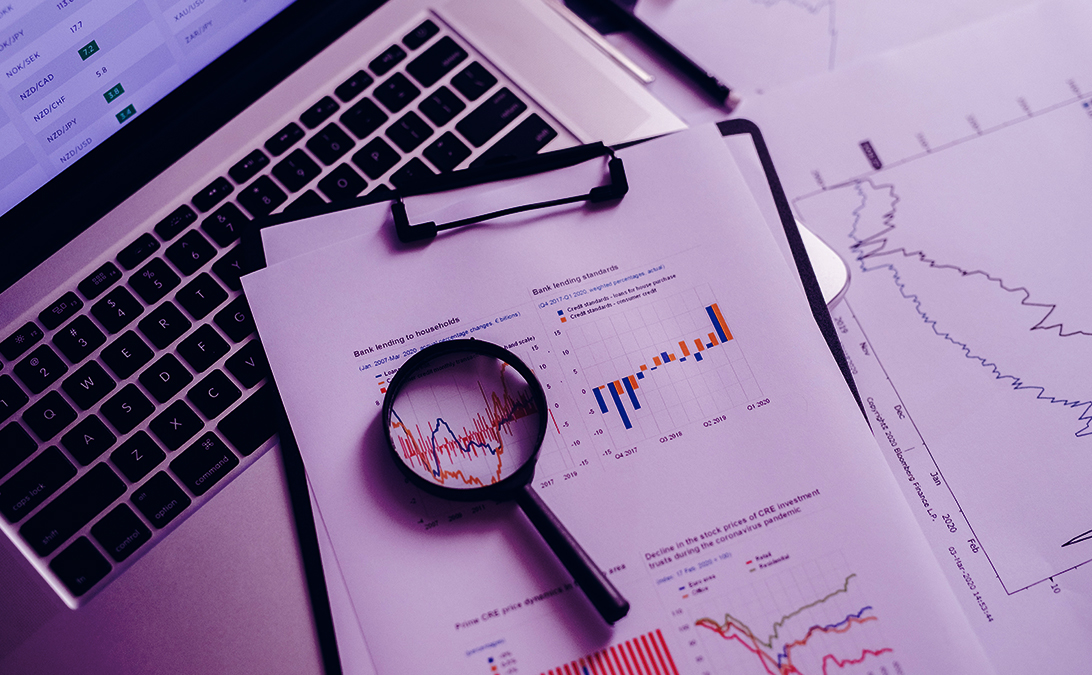 2020, the never to be forgotten year when the World went into lockdown because of the COVID-19 pandemic, will also be remembered as the beginning of a new era in retail and a dramatic upsurge in eCommerce.
eCommerce business analysis techniques are essential for any company transacting online wanting to predict future performance and hit commercial targets.
This blog will uncover the seven best analytical tools used by successful eCommerce brands.
What are Business Analysis Tools?
Let's first of all define what is meant by 'business analysis' in its broadest term. Business analysis is the professional discipline (carried out by a business analyst of course) of identifying business requirements and needs and proposing solutions to business problems. A solution often includes software development nowadays, but recommendations could also be made around process improvements, organisational change or strategic planning and company policy development.
Business analysts in essence prompt adjustments and change within a company by assessing and analysing business needs and exposure and then brainstorming and flagging the best tools, actions and support to solve the issues.
Benefits of Analysis Tools for Business
When it comes to business analysis, in the wider sense, and workflow management in particular, tools and processes that help to streamline and optimise business operations are incredibly beneficial. Software systems, such as content management systems, business process management tools or document management systems, are typical business analysis tools to improve productivity. Here are five benefits of analysis tools:
1. Faster Project Management
The best business analysis tools enable a project timeline to be shortened. Communication can be greatly improved to speed up approvals, sign offs and feedback loops. Whether you use the tools to notify team members of a looming deadline or of one they have missed or the analysis tools are used to alert project members of amendments to timelines or specifications, the project timeframe can be significantly reduced.
2. More Efficient Business Operations
Sometimes the day-to-day running of a business can be difficult to monitor closely on a regular basis. Automation software can propose some sequential tasks to be done simultaneously or recommend steps within a process that can be removed. It can also allocate certain tasks to the best employees rather than just the first available staff member.
3. Less Manual Labour
The best analysis tools take on the repetitive tasks and allow staff to work on more interesting aspects of their roles. By freeing up time, employees can focus on parts of the process that require more human, rather than machine, input. Automated business analytics gets the job done faster with more accuracy and helps to support a more interesting and productive workplace.
4. Improved Communication
Business analysis techniques should reduce or eliminate paper and phone calls and provide relevant, clear and timely communications. Solutions such as tracking software ensure that employees are reminded of tasks that need to be done and any changes to plans or projects. A greener, more efficient business with good communications will reap rewards in staff loyalty and morale.
5. Better Accountability
Micromanagement does not allow employees to flourish or take responsibility. Business analysis tools enable a company to check productivity right down to an individual level whilst allowing each staff member to be accountable for their particular role. By utilising analysis rather than relying on personal, potentially biased, opinions, performance can be better monitored, discussed and, if needs be, improved.
What is eCommerce Analytics?
eCommerce analytics helps an online business to understand changes in customer behaviour and shopping trends and how they might impact on the performance of their digital store. By basing decision making on data, it is more likely that sales will increase.
Business analysis specifically for eCommerce websites utilises a range of customer journey metrics such as discovery, acquisition, conversion, retention and advocacy.
Benefits of Business Analysis Techniques for eCommerce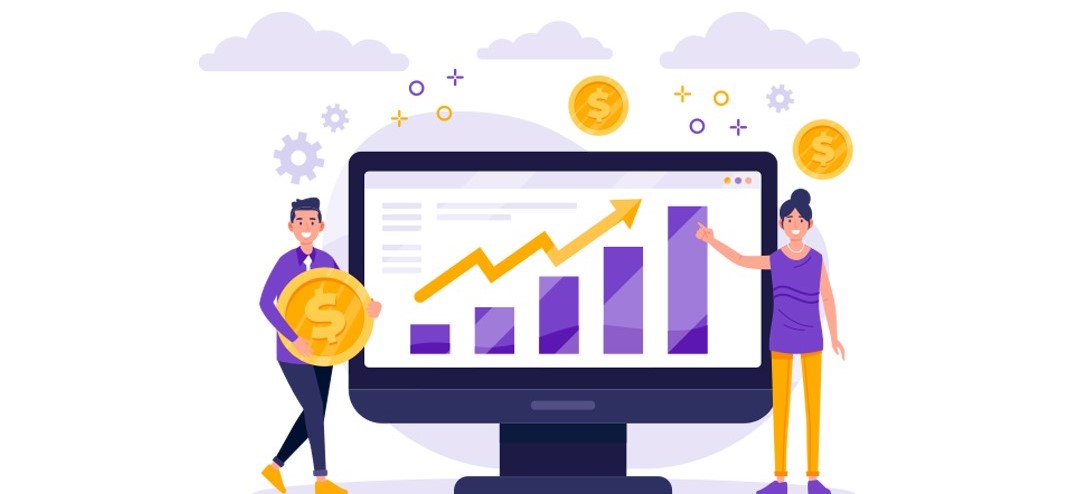 1. Personalisation
eCommerce data analysis allows a business to see how customers behave on their website or app and which elements and techniques encourage or dissuade them from buying. The customer journey can be continuously optimised by analysing the interactions of store visitors and amending the process to suit the individual shopper.
2. Optimised Pricing
Analysis tools for optimising pricing strategies can be hugely beneficial for driving increased revenue. Business analysis that is built especially for a digital company gives a granular, detailed understanding of what in particular drives pricing down to a consumer segment level. Having this insight will inform the best price points for each product, rather than just for each category.
3. Strategic Analysis
Using data analytics will also help to inform strategy as the information will provide trends and risks of a business and its market too. Said insights can help to understand strengths and weaknesses and subsequent opportunities and threats (SWOT analysis) that need to be considered for the strategic direction of the company.
4. Maximised sales and marketing
Business analysis that is tailored for eCommerce companies can also assist in superior measurement of marketing campaign performance. Various tools and techniques can also help to improve decision making around media, audience, messages and promotions as well as inform businesses about the interaction between channels and how to improve objectives for omnichannel traction.
5. Better Forecasting
Forecasting how an eCommerce business can perform in the future based on real performance today and in the past is much easier with business analysis from website interactions and transactions. Data and tools that can support the strategic direction and goals of a company and provide solid, reliable input into future plans will ensure both customers, employees and shareholders are satisfied.
7 Easiest to Use Business Analysis Techniques & Tools for eCommerce
There is a wide range of analytical tools available to an eCommerce business. But 'buyer beware'! Not all analysis tools are built to process all the data that a successful digital store needs which relate to its products, customers, marketing campaigns, and website performance, all on one platform.
Here are the 7 easiest to use business analysis techniques for an online store.
1. Google Analytics
Google Analytics is the most popular of the web analytical tools available on the market and the standard version is free. It gathers all the key data about a website's performance and helps the business to make more informed decisions about products, marketing and sales.
By gaining a deeper insight into user behaviour on the site, analysis of the sales funnels and where traffic is being lost, the degree of success of digital campaigns and the changes in conversion rates, an eCommerce store can maximise its online revenue.
Typical insights available include:
Most effective traffic sources
Pages visited
Length of session spent on each web page
Customer demographics
Website load speed
Devices used by visitors
Bounce rates
Average session duration
Sessions by channel
EASY TO USE ANALYTICS TOOL
Google Analytics is easy to use, even for an absolute beginner, and it is generally user-friendly. It is the go-to tool for any eCommerce business wanting immediate and free website performance analysis. Even without business analysts, organisations can easily set up the tool and run the required analysis. Its high-level reports can also be customised for data such as transactions, active users and demographics. The tool easily integrates with the likes of WordPress and Facebook and it has advanced features to support business analysis techniques for predictions and enhanced reporting.
RESTRICTIVE CAPABILITIES
Google Analytics uses data that is session-based and not directly tied to customers as it is not able to access the raw data about customers, marketing and products. It can be difficult to determine which user experience elements of the website are making a positive difference to performance. In addition, channel mapping out of the box is limited and there is a lack of dedicated customer support.
2. Optimizely
Optimizely is another of the analytical tools for eCommerce businesses and provides innovative conversion rate optimisation. It enables online stores to test new features and personalise digital touch points with the help of A/B testing, multivariate testing, and feature toggle tools. Optimizely believes in personalising the digital strategy by delivering the right messages to the right person, at the right time.
EASY TO USE & USER-FRIENDLY
Optimizely is a tool that is easy to create and run A/B and multivariate tests. Its user-friendly interface helps transform customer data into real-time customer profiles. It also has a responsive customer support.
IT SUPPORT NEEDED
eCommerce managers sometimes struggle to use the tool without help from IT colleagues. The Optimizely's JavaScript snippets can cause an increase in page load times.
3. Lucky Orange
Lucky Orange offers analytical tools to help understand how users behave and move through the website. Lucky Orange uses heatmaps to provide a visualisation of user behaviour and understand where users spend most of their time on the website through session recordings.
FILTERED SESSION RECORDINGS
Session recordings offer filtering capabilities to segment users for personalised promotions.
PAGE SPEED IMPACT
This solution is known to occasionally slow down page speed and Lucky Orange doesn't offer real-time support such as live chat. Integration with the likes of Google Analytics can be a challenge for marketing teams.
4. SWOT Analysis
This type of analysis examines both internal and external factors that affect the performance of a company. It is used before an eCommerce business launches a new strategy or plans, particularly marketing plans. SWOT stands for strengths, weaknesses, opportunities and threats. A SWOT analysis will supplement your market research and business analysis, and provide fair insights into how to optimise your products or services for higher rewards and increased efficiencies.
STRENGTHS AND WEAKNESSES
This analysis process encourages a business to consider all advantages and disadvantages that it has inside its organisation relating to human and capital resources, infrastructure and organisation structure.
OPPORTUNITIES AND THREATS
This analytical technique focuses on identifying the external factors that may be an opportunity to an eCommerce business or a negative influence. Such analysis reviews the effects from competitors, rules and regulations from local governments, the economic situation and environmental constraints.
5. PESTLE Analysis
A PESTLE analysis may help an eCommerce business when assessing the risks of external factors, particularly when working internationally.
POLITICAL
A government influences tax policy, employment laws, environmental regulations, trade restrictions, tariffs, reform and political stability. In turn, an organization needs to consider if such policies and regulations will impact its ability to offer certain products and services in a particular country.
ECONOMIC
eCommerce stores may need to assess local economic growth, interest rates, exchange rates, inflation, wage rates, working hours and cost of living and how such factors impact on their decisions and how they operate.
SOCIAL
This aspect of the analysis tool will assess cultural aspects, health and safety rules, population growth rate and various demographics and how it might inform business performance.
TECHNOLOGICAL
Digital businesses need to understand whether their own technologies are transferable abroad and the adoption of their digital approach or software in local markets.
LEGAL
Business analysts will look at the local law and how it might impact on a business' ability to trade and be successful.
ENVIRONMENTAL
This section of the Pestle analysis assesses factors relating to climate change and the environment and any restrictions or requirements needed to be put in place by the organization.
6. Klaviyo
Klaviyo is a growth marketing platform that helps online stores to deliver more personalised experiences across owned marketing channels like email, SMS, in-app notifications, and web. Once data is flowing into Klaviyo, the Analytics Dashboard can help to visualise the data points and trends that matter most to an eCommerce business.
7. MoSCoW
This is a perfect analytical tool when there are numerous tasks to handle and a company needs to prioritise them. By listing the tasks and analysing them, online store owners can quickly make decision based on the validity of requirements for each task. There are four factors in this business process, which are: Must have, Should have, Could have, and Would have.
Our Favourite Analytical Tools
chilliapple particularly loves Google Analytics, Lucky Orange, Klaviyo and, of course, MoSCoW! Many of our eCommerce clients love them too because of the improvements such tools bring to their performance.
Which ever are the business analysis techniques or tools used by your company, speak with us and we can help to ensure your business analyst is getting the most appropriate analysis tools for your online store.