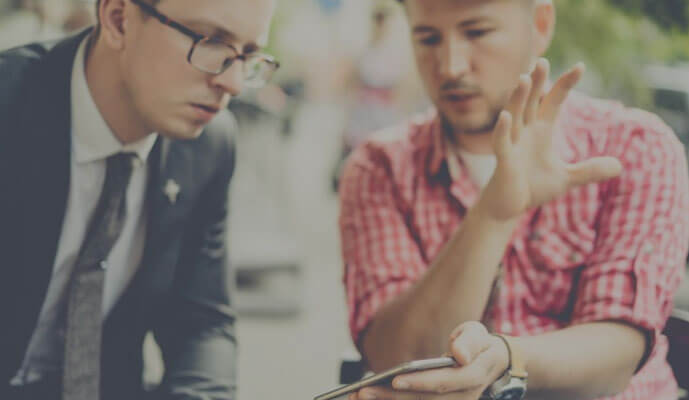 Each and every year, more and more companies are realising the growing importance of mobile apps for marketing purposes and as a way to better engage with customers. This has lead to ongoing increases in the number of apps released, as well as the number downloaded. Well, 2017 was no exception to this growing popularity as it saw more than 250 billion mobile app downloads take place. It appears as if 2018 won't be an exception either. In fact, there are many exciting app development trends which are starting to pick up pace and are already expected to dominate 2018. Here's a look at what's in store.
1. Artificial intelligence
You may not realise it but mobile apps offer one of the most exciting opportunities to grow the development of artificial intelligence. AI apps like Siri and Cortana are getting more effective at understanding your behaviour and your preferences. 2018 will see their learning and evolution continuing, and it is exciting to see where they will be taken next.
2. Cloud-driven mobile apps
Cloud-driven mobile apps such as Dropbox and Google Drive are increasingly popular as they place less of a demand on limited mobile capacity. Already, 86% of mobile data usage is used by cloud-driven apps, and that number is expected to rise to 90% within 2 years.
3. AR and VR
It's expected that Augmented Reality and Virtual Reality will play a large part in transforming all industries eventually. However, in the near future, real estate, retail, engineering and healthcare are expected to benefit most from this growing technology.
4. Accelerated mobile pages
Accelerated mobile pages is a move by Google to make it quicker and easier for web app pages to load on mobile devices. This highlights the growing importance that mobile plays in our daily lives, and the need for faster and more reliable access to information.
5. Wearable apps and Internet of Things (IoT)
In 2016, the market for wearable technology was estimated at around $150 billion. By 2021, this number is expected to quadruple, meaning that effective integration of apps and wearable technology is drastically on the rise. Just look at the growing success of the Apple Watch for an example of this.
6. Security of applications
It is surprising just how much personal data you have stored on your smartphone, and there is a growing need for app developers to better protect this sensitive information. Expect to see higher security protocol embedded into apps, like retina scanning, facial recognition and fingerprint scanning.
Overall, it appears that 2018 will see the growing trend of mobile applications becoming an ever-more integral part of our daily lives. We will see them get smarter, faster and more secure, allowing users to offload more of their daily tasks to their devices. If your business is looking to better engage with customers and become a part of their routines, then you may want to consider developing or improving upon your own mobile app. With years of industry experience, we are fully equipped to build bespoke mobile apps which are fully in keeping with all of the above evolving trends for 2018. Contact us today to find out more about the service we offer.