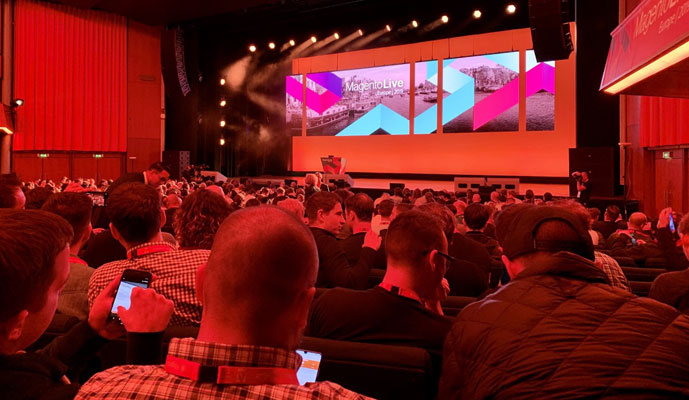 Chilliapple were delighted to attend MagentoLive – a gathering of Europe's leading eCommerce and Magento experts – in Amsterdam this week. There were more than 2,000 attendees from over 50 countries, including fellow Partners, a mix of SME and Blue Chip merchants, and innovative suppliers of custom modules and extensions.
We wanted to gather as much new knowledge as possible, so that we can better advise our clients on growing their eCommerce businesses. Fortunately there were dozens of educational talks and seminars on offer, and we've highlighted our top talks below (which was no easy task, given the abundance of talent on show!).
Before we arrive at our top 3, we must give an honourable mention to Joost Rigter who just missed out on a podium place. Joost lost his eyesight at age 26 but hasn't let that inhibit his success. The session was interactive, with an auditorium of over 1,000 people all donning blindfolds for the duration so that we could experience Joost's world. He gave an inspiring talk on embracing your vulnerabilities, being positive, and building on the small successes in life to achieve big goals.
Now, onto our top 3:
3rd Place
Rowan Merewood – Profiling and Performance: How to make the best decisions for your site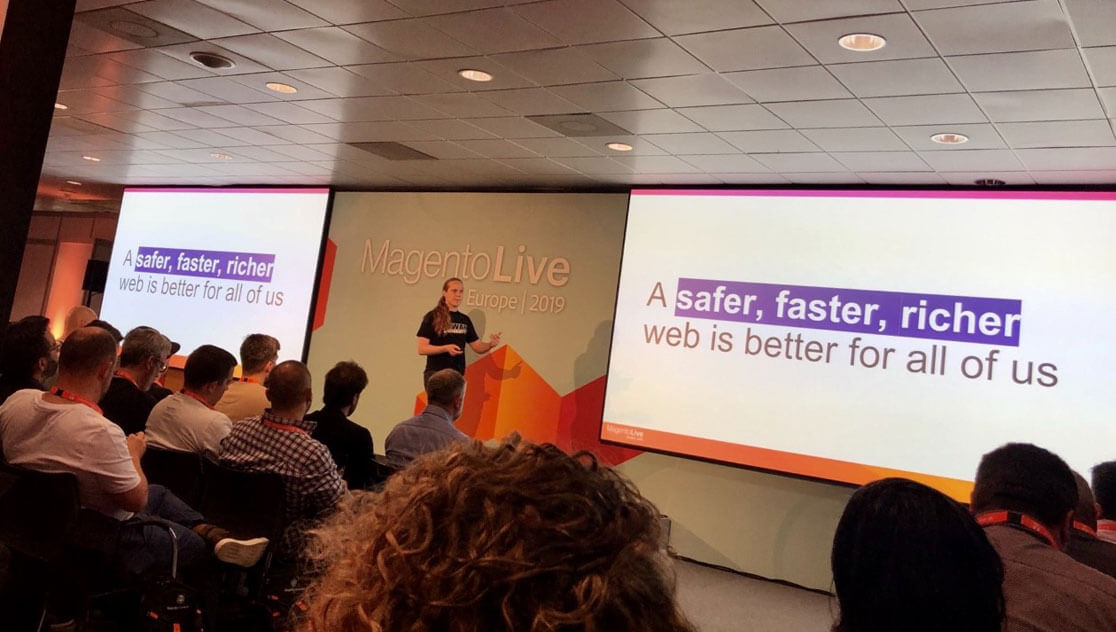 Rowan's mission at Google is to "make the web more awesome", and he certainly delivered a talk that matched up to those aspirations and high standards. Attendees learnt how to utilise Chrome's in-built developer tools to continually measure and optimise website speed, performance and security. We also learnt about the upcoming Lighthouse Stack Packs, which identify a website's platform, be it Magento or another ecommerce solution, and provide tailored platform-specific advice for how that website's unique performance challenges can be best overcome.
We particularly enjoyed the 1980s throwback to a game of 'Play your cards right', where the audience were encouraged to shout 'Higher' or 'Lower' for several of Magento 2's key performance metrics compared to the rest of the web.
2nd Place
Commerce Sneaks – Magento Innovation Lab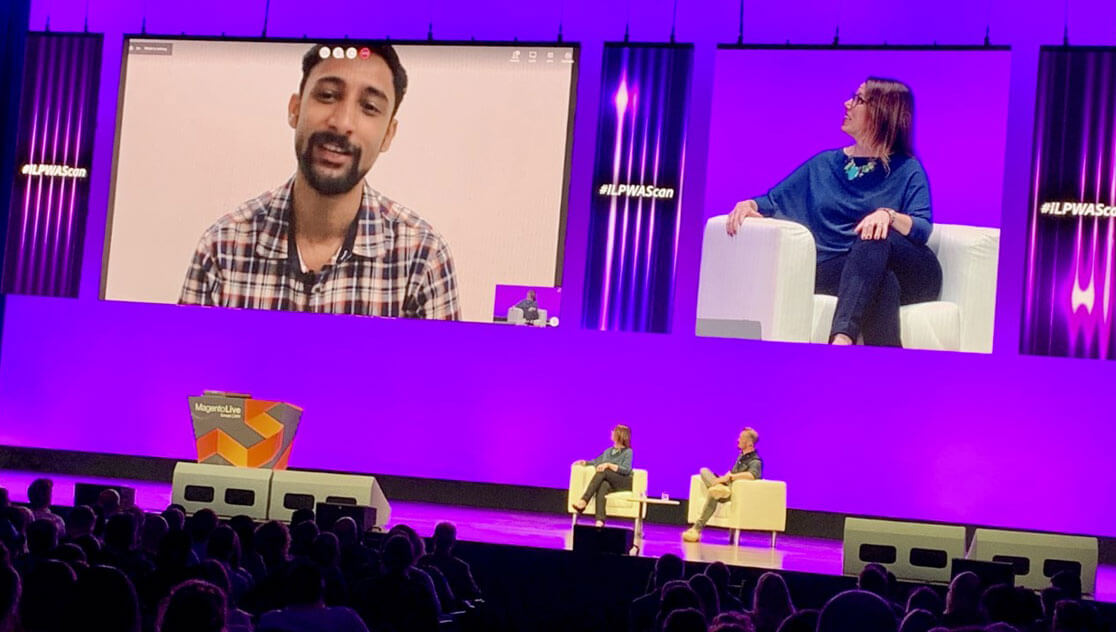 The Innovation Lab showcased the work of some of the most innovative individuals and companies within the Magento Community. There were four finalists, with each getting five minutes to talk about and demonstrate their projects in action, and attendees voting on the winner via Twitter hashtags.
PWAScan
Nitish Kumar, Senior Project Manager at Webkul software, demonstrated a Magento Progessive Web App Scan tool which customers can use in physical retail locations to avoid queueing. The customer can scan the product barcode via the merchant's PWA, which will locate the product and add it to basket where they can either scan further products or checkout. They pay through the application and can walk straight out of the store with the product and their digital receipt.
Pepper the robot
Wiktoria Serek, Product Manager at snow.dog, showcased Pepper the humanoid robot. Pepper is a robotic shop assistant who recognises voice commands and uses an iPad display to navigate a customer through product options. In the demonstration Wiktoria asked Pepper to show her the range of trainers available, then asked to see further details about a product and if those trainers were available in her size. Pepper then confirmed that the product was in stock, and sent a request to the stockroom to bring out the trainers for Wiktoria to try on before buying them.
Head-On Shopping
Abhishek Jaiswal, Director of CEDCommerce, demonstrated a native IOS mobile app which utilises the iPhone's front-facing camera and AR Kit to detect head movement, and allows disabled customers to make hands-free purchases on a Magento site. The user's head movement determines the position of the cursor, and focussing on one point for 1+ seconds initiates a click action, thus allowing users with physical impairments to complete an ecommerce journey independently. Head-On Shopping received chilliapple's vote!
Payment Request API
Ali Ahmed, Founder of Imagination Media, demonstrated their W3C compliant quick checkout solution which uses the customer's browser and operating system to capture payments. The cross-browser API acts as an intermediary between merchants, customers and payment systems, and can be triggered with one click from the Magento website's product page on either mobile or desktop. The browser generates a simple popup interface displaying the order summary, shipping address, payment and contact information where the user can toggle the options if needed, and then pay.
PWAScan emerged as the overall winner of a hard-fought contest, but all four were exceptionally innovative and will bring enormous value to Magento merchants in the coming years.
1st Place
Keynote – Dame Stephanie (Steve) Shirley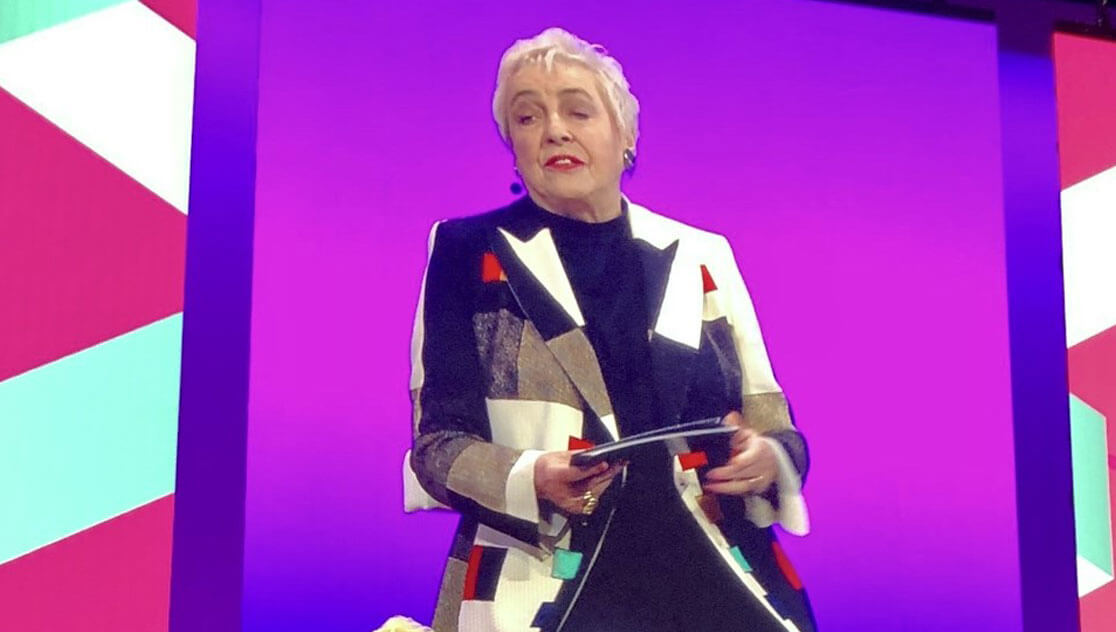 Wow. Dame Shirley's story wasn't one that we were familiar with, but we were completely captivated by it. Arriving in the UK in 1939 as a child refugee from World War II, by 1962 Stephanie Shirley had founded the first all-female software development company, comprised largely of housewives seeking challenging and intellectually stimulating part-time work.
She adopted the name "Steve" to help get her foot in the door with clients who, in a male-dominated industry, wouldn't typically entertain working with such a supplier. Once they met her, however, her obvious talents and business acumen took care of the rest – the company went on to programme Concorde's black box flight recorder amongst other projects. She blazed a trail for gender equality in the I.T industry and in 2019 we all still have a lot to thank her for.
Aside from being educational and inspiring, her talk was also packed with humour, and we'll sign off this blog post with some of Dame Shirley's pearls of wisdom:
On first mover advantage in the world of technology:
"It's overrated. People say that the early bird catches the worm… but it's the second mouse that gets the cheese"
Reflecting on her incredible success:
"The older I get, the better I used to be"
On growing a business but giving individuals the opportunity to shine:
"Teamwork is key, but innovation often happens in solitude"