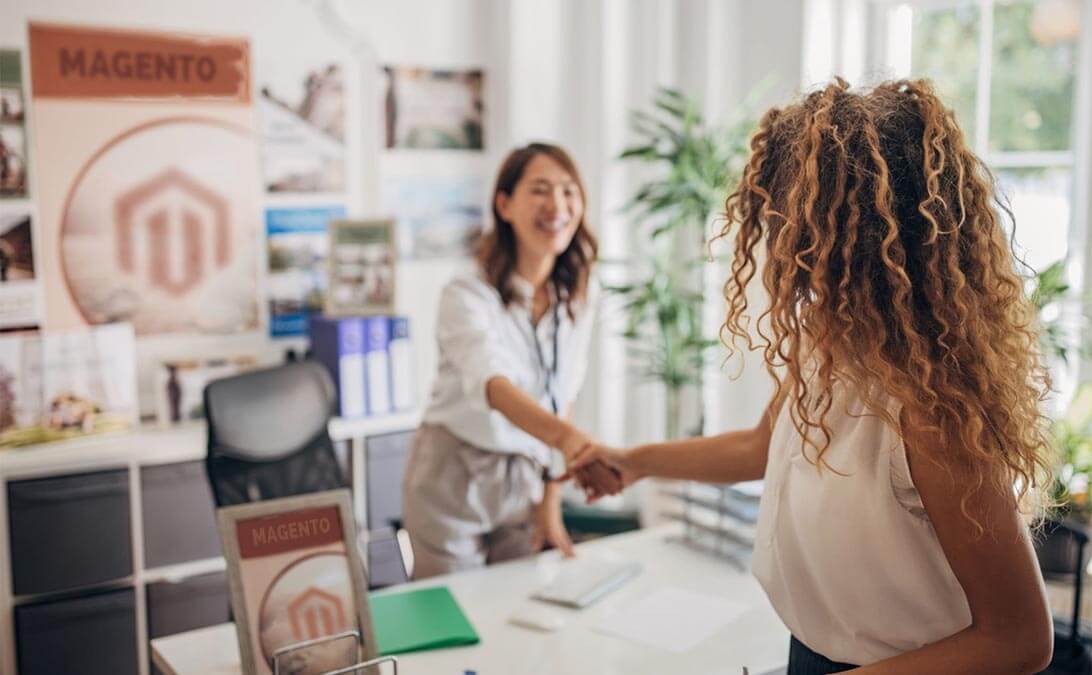 Magento is one of the most popular eCommerce platforms today, lauded for its scalability and flexibility when it comes to customising extensions. Pepsi, Levi's, Macy's, and other renowned eCommerce giants have adopted Magento as their go-to CMS. BuiltWith estimates that around 1.2 million sites are running on Magento, and each day more and more merchants are making the transition.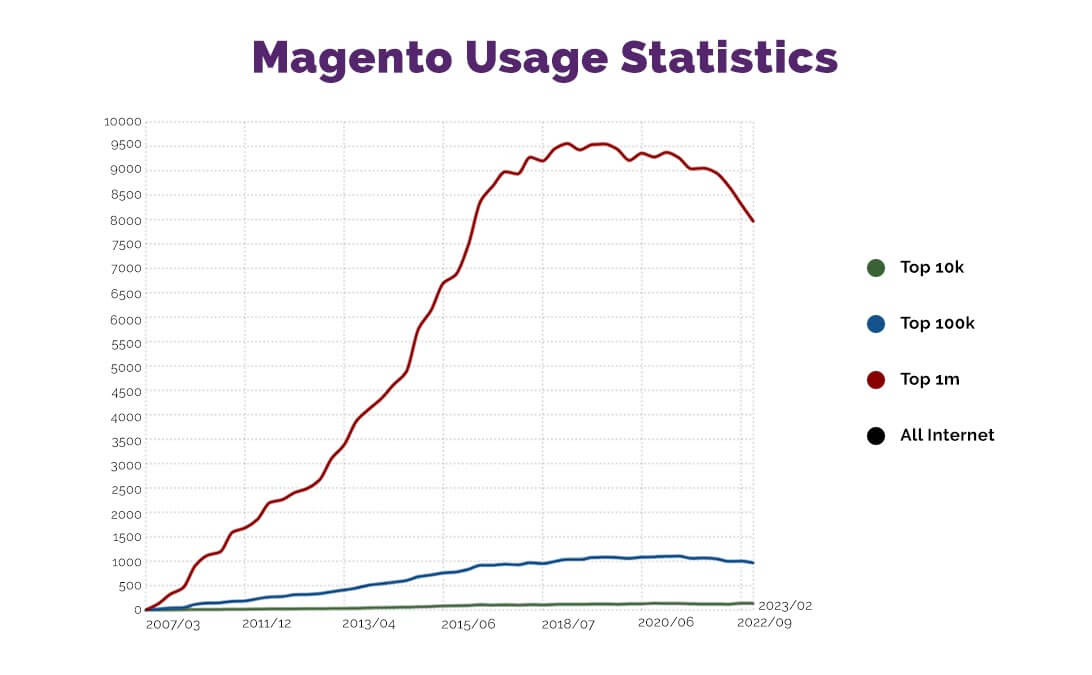 The platform boasts plenty of functionalities, unprecedented store customisability, multiple themes and extensions, data and order organisation, and other striking qualities, making it a must-have for big eCommerce retailers aiming to succeed and maintain their success in 2023.
Inevitably, businesses interested in this platform seek a Magento agency to help them develop an online store. But choosing a suitable agency is no easy feat; there are several important factors to keep in mind.
This blog post lists some crucial tips you must know before hiring a reliable Magento development agency. With their help, you can easily set up and manage an eCommerce store and receive valuable advice and support.
So, let's get started on your journey to finding the perfect Magento agency!
Why hire a Magento Agency for your eCommerce Needs?
When seeking assistance for Adobe Commerce (Magento) related tasks, a Magento service provider can be of great help. They typically have teams of experienced professionals, including Magento developers, ready to provide customised solutions for businesses of all sizes, ranging from startups to large enterprises. Their services include:
Website design and development.
Customisation.
Third-party integration.
Ongoing support and maintenance.
Choosing reliable Magento agencies is of utmost importance for the success of your business. By selecting an experienced and reputable company, you can make the most of the features offered by Magento to increase website performance, enhance user experience, strengthen security, and boost sales.
Requirements for Choosing a Magento Development Agency
Before you enter the market to seek a Magento service provider that best fits your business, you must complete the necessary research. Several factors that must be considered are:
It is essential to identify your needs before contacting any Magento business partner. Outline your requirements and record all of them for future reference. This will ensure that nothing gets overlooked.
Be Clear on Your Requirements
Gain a comprehensive understanding of your business and its digital requirements, determining the data needed to achieve your desired eCommerce store. Thoroughly research your market, analyse competitors, and consider customer feedback to create a vivid vision of the ideal online store.
Once you have shortlisted your preferred solution partners, requesting a proposal from each Magento agency is a prudent move. This way, you will have a more exact estimate of the expenses and services associated with the project before you hire Magento developers.
Essentials Of Finding Top Magento Development Company
Knowing your budget and needs, you can now search for a top Magento development agency. To aid your search, below are the essential factors you should consider:
Figure Out if they are Magento Certified or Magento Solution Partners
When looking for an eCommerce service provider, it is wise to research if they are Adobe Commerce Solutions Partners or have certified developers. Magento operates a structured partnership program and a certification system to ensure quality within its ecosystem. While choosing certified Magento developers may cost more, it is worth it to ensure the success of your project.
How much experience does it possess?
Before committing to them for your Magento store, it is important to research and ensure they are the right fit. How long has they been in the game? What is their experience developing and maintaining Magento stores? Check out the number of successful projects they have under their belt. 
TIP: Evaluating their credentials is the best way to ensure your Magento store won't suffer any delays or other unforeseen obstacles.
Do they Maintain Data Integrity & Security?
Entrusting a Magento development Partner with your eCommerce business can be a daunting task, particularly if you have yet to have the opportunity to meet them. To protect your data and mitigate the risk of loss, consider taking the following practical steps:
Non-disclosure Agreement (NDA)
A Non-disclosure Agreement (NDA) is a binding legal contract that states that neither the customers nor the Magento companies can disclose any confidential project or data to an external party without prior authorization.
Instead of providing unrestricted access to all your data, break it into manageable pieces and only share the required components with the necessary individuals. Access control policies limit who can access sensitive data and prevent unauthorised use when effectively implemented.
Research Size and Reputation
Before selecting your Magento partner, it is critical to determine if the organisation has the resources and expertise to help reach your online business objectives. Examine their existence, reviews, and status in the industry to ensure they suit your needs.
Portfolio, Existing Projects, and Clientele
Evaluate the portfolio and past accomplishments of the Magento development firm to gain an understanding of how it operates with its customers. Only an experienced Magento eCommerce development firm can deliver top-tier Magento services. Analysing their portfolio and customers will allow you to comprehend their efficiency, costs, and results when providing Magento projects promptly.
Take References, Read Reviews and Testimonials
It is vital to gain insight from other clients to learn about their practices. Take references, read reviews and testimonials, and ask essential questions like: how did they manage urgent tasks? How receptive were they to input? What difficulties were encountered with their Magento development services? Doing this can provide helpful information on the organisation's capabilities.
Final words
Selecting a leading Magento agency may seem complicated, as putting faith in an external organisation is difficult. However, it is important to evaluate all potential agencies thoroughly, and reading through reviews and customer feedback is crucial in this regard. 
To select a suitable Magento eCommerce Partner, it is vital to find one that matches your expectations and budget. Following these suggestions can aid in locating the most appropriate provider for your eCommerce platform. 
Want to take your eCommerce to the next level? chilliapple has got you covered! We offer a variety of Magento services to help you set up, manage, and optimise your site, so you can start getting the most out of your platform. Contact us today and take a step towards a successful store.