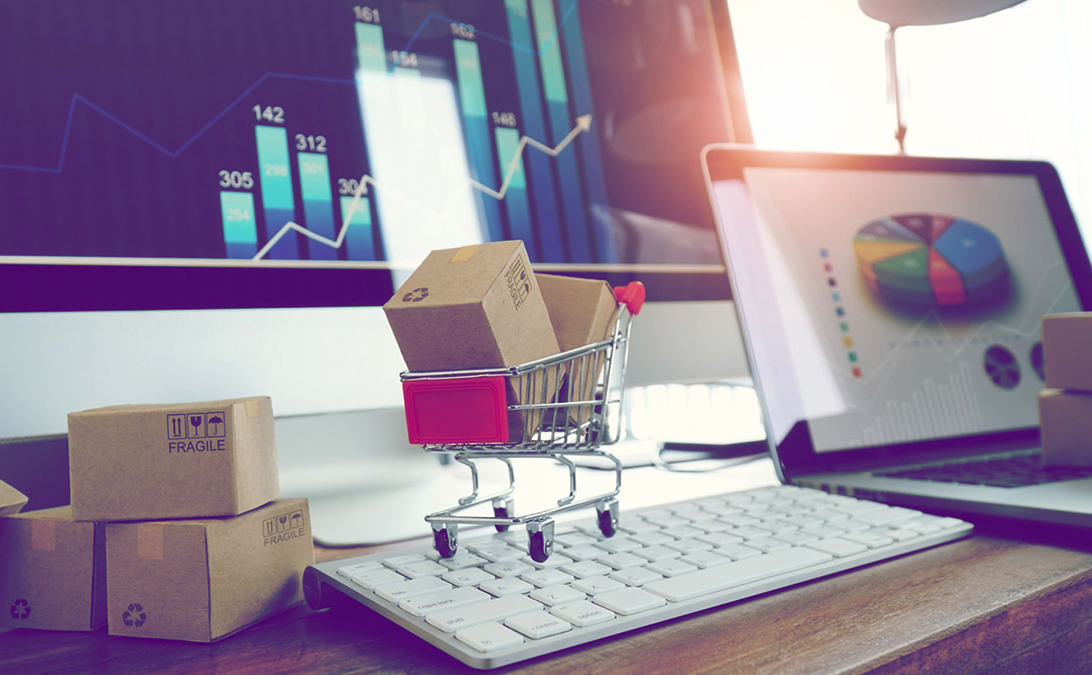 Top eCommerce platforms make building a successful online store easy and affordable. Of course, choosing the right system for your needs can be challenging with so many good options on the market.
The platform behind more than 1.75 million online stores worldwide, Shopify makes it easy to have an optimised and scalable eCommerce store that visitors can browse at their convenience. It is an ideal choice for eCommerce store owners.
Since the platform is relatively easy to use and navigate, it is becoming an increasingly-preferred eCommerce platform for both budding entrepreneurs and established businesses.
In this blog, we'll discuss 2023 eCommerce trends, what makes Shopify a perfect fit for your online store, and why you should hire a top Shopify agency in the UK for your eCommerce development needs.
What is an eCommerce Platform?
An eCommerce platform is a software development solution that assists businesses in developing and managing their online stores. This can range from web hosting to payment processing, website design, and much more. In other words, it comprises everything you need to run your online store in a single location.
Shopify, WooCommerce, and Magento are some examples of top eCommerce platforms. These eCommerce platforms will provide a wide range of features and integrations from which you can design your desired store. They are simple to use and let you get your shop up and operating quickly and without hassle.

2023 eCommerce Trends
It's no secret that eCommerce has created and propelled numerous businesses in recent years. An increasing number of consumers are turning to internet websites and storefronts to fulfil their shopping requirements. Because the digital world now has a deluge of possibilities in practically every industry, being aware of eCommerce trends is critical for businesses wishing to succeed.
We've developed a list of key eCommerce trends for 2023 to assist you and your business to profit from an online presence.
Increasing reliance on online shopping
Online shopping is today more convenient, user-friendly, and accessible than ever before. Most firms continue to progress further when offering online commerce as technology and algorithms evolve. Regardless of whether your business isn't yet online or your online presence is lacking, optimising your enterprise to match the demands of today's buyers across many platforms is critical to remain ahead of a highly dynamic market.
Optimisation based on customer demands
Tuning websites to buyers' objectives and interests might assist in increasing sales potential and conversion rates. Doing research on which demographics your site's design and utility appeal to is a suitable approach to test its impact.
Creating a social media presence or account for your company and effectively marketing your products or service on these networks will allow you to reach your clients and boost your potential sales.
Video and visual commerce
The importance of delivering engaging product representation grows as the world of eCommerce advances. Static product images are no longer sufficient. Before making a purchase, buyers appear to want access to learning more about an item and all the features. Offering videos, reviews, and interactive content about a product can help it become more marketable online and generate more revenue.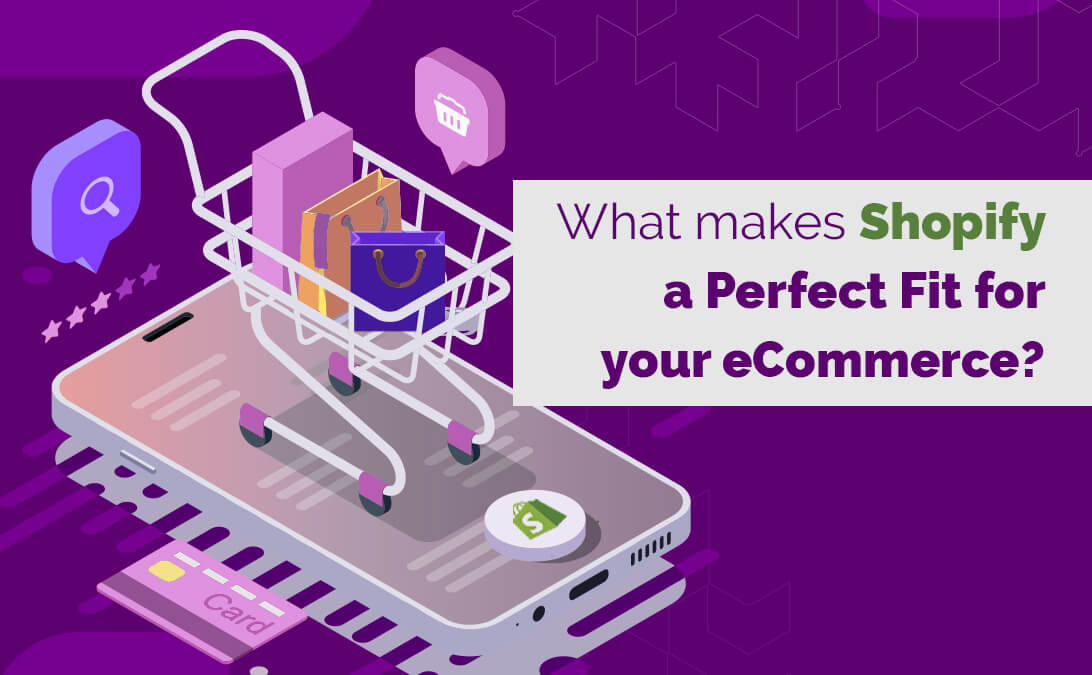 What makes Shopify a Perfect Fit for your Online Store?
Here are some great reasons why a Shopify store can be a good choice for an eCommerce website.
Your visitors will only abandon the website if they perceive it to be insecure. Your Shopify site is a hosted solution that safeguards your users' data, removing the risk of identity theft or other types of fraud. Your store will adhere to all Payment Credit Industry standards, significantly minimising the probability of hackers successfully accessing your site. Furthermore, Shopify has anti-phishing mechanisms in place to ensure that your consumers do not fall into any adeptly designed traps by hackers.
When breakdowns occur, the ideal solution is to contact experts instantly. Clients may reach Shopify by email, chat, or social media, as they offer 24/7 customer assistance. The Shopify web admins are not just quick to respond, but they are also very proficient in providing comprehensive solutions to complex technical issues. Customers can rely on them to handle anything from a surge of traffic to an unforeseen power failure.
Endless web development designs
Shopify's developer team understands that you want to have your unique voice in a competitive marketplace, so they offer infinite web designs to help your eCommerce to stand out in the industry. This is not only beneficial for testing, but it may also help you establish your brand's uniqueness in the eyes of potential clients. Using the Shopify theme store and making it your own not only makes you stand out but establishes uniformity with your audience across multiple channels.
Integration of applications
The greater your alternatives, the easier it will be to reach your target audience. This is certainly relevant when you're attempting to target an eCommerce audience from specific categories, locations, age groups, and so on. Shopify developers may easily add new channels to your platform.  The Shopify App Store makes it easy to build great experiences. Furthermore, Shopify is sensitive to its clients' finances, and customers can find a variety of free applications.
Whether developers require integration capabilities to streamline any of their workflows, Shopify has the features they need to track it all without overcomplicating issues from shipping, and inventory management, to accounting. The integrations can also help boost functionality and increase visitors to your app or site, and Shopify's reporting allows you to identify which campaigns are succeeding so you can capitalise on the momentum.
Marketing and SEO benefits
The goal of utilising an eCommerce platform is to get your business in front of potential customers. Shopify can help you climb the search engine ranks. The Customer Management System ensures that your website loads quickly and can be visited from a wide range of devices. The cart is readily accessible and has an appealing design. The Shopify developer can configure the platform to accept numerous payment methods (such as PayPal, credit cards, and so on), and your marketing staff can quickly incorporate coupon codes for special promotions.
Conclusion
Shopify stores are suitable as an all-in-one solution with incredibly impressive sales capabilities. Is Shopify worth the investment? This depends on your goals and vision for your online shop, but generally, yes. Its robust sales tools are almost mandatory for organisations looking to develop large-scale online storefronts. It also provides the support, sales functionality, and analytics capabilities required to manage the selling and shipping of multiple products.
Hiring Shopify developers is a viable option if you need help setting up an online store. Shopify developers are continuing to gain a competitive advantage over generic web developers, as merchants and enterprise owners often prefer Shopify developers to work on their eCommerce.
chilliapple is an established and successful eCommerce development agency in the UK. We will provide you with all the assistance you need to create and optimise your online store, benefits from all the features available and create more revenue. Choose us as your Shopify partner and get in touch with our professionals for expert advice today.