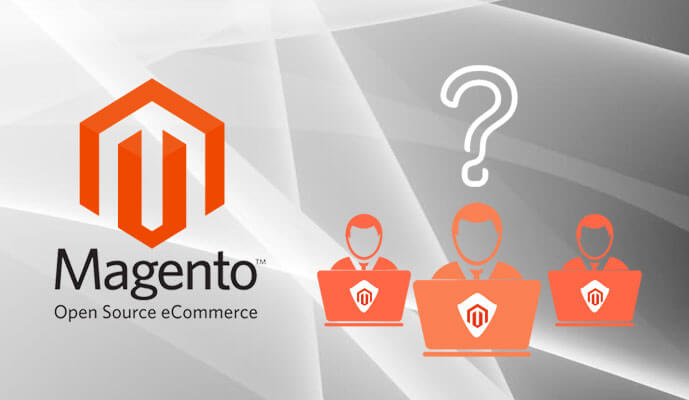 Magento is one of the most robust open source platforms that offers host of features to easily build functional e-stores . This feature-rich eCommerce platform has not only made online shopping easy butalso offers the store owner with overall control over the material, look and competence of their online store. As it allows the owner to optimize their store and take it to the next level, Magento has become a favourite and widely accepted platform.
However, the true potential of the all versatile and powerful Magento platform can only be realised when handled by a team of certified Magento developers. Although, You can also develop it yourself but considering the longevity and the future of a business, the expertise that an expert developer will lend to the development will always work in favour of your e-store.
With Magento getting more and more popular, businesses have started to realise the benefits of an expert Magento agency . So, if you too are planning for an online store, you must choose Magento as your platform. This versatile platform will not only aid you in building a robust store but will also ensure easily manageable store post development.
So, without any further ado let's explore the most important benefits of hiring a a certified Magento developer:
Experience: The certification in itself speaks volume about the importance of a certified Magento developer. An expert Magento Developer would already have enough experience to manage the task swiftly and professionally. Moreover, the experienced company with whom it might be working with will always keep your requirement on top priority and understand your needs smartly. Smart and supportive Magento Development company having certified developers will always ensure timely delivery of work.
Qualified: Magento Development company with a team of certified Magento developers will always comprise highly qualified and skilled developers. Their technical and business knowledge regarding Magento development will help you to develop an effective store that will help your business stand out among the rest.
Resources: This is one of the main reasons to get your store developed from the Magento development company having a team of certified developers is the resources they have in store. They employ the latest tools and technologies along with their technical assistance and make an adequate and profitable use of the Dynamic resources available for the project to deliver out-of-the-box solutions.
Long-term technical assistance: Once you hire a professional Magento web development company, they will ensure you with their long term support and proficient skills of their skilled Magento developers. This support is not just till the completion of the project but even after development has been completed. You can easily approach them for the technical Magento support and post-development assistance.
These are some of the most important benefits of hiring a Magento web development company. You can easily employ their team of certified Magento Developers and their process proficiency for your e-store development.
There are many companies that provide the best services across the world. A Magento development company offers the following expert development services:
Magento Development
Theme Development
Plug-in Development
Magento Development companies like ChilliApple has a team of certified Magento developers that you can hire as per the needs of your project. You can conveniently hire them as per the available flexible hiring models such as full time hiring, part time hiring, project basis or an hourly basis hiring. The expert developers of ChilliApple will use their experience and provide support with significant technical upgrades to your website and help you conduct business with ease. So, choose their professional developers for the most adept and safe Magento Store to further augment your business. For more information about their Magento development company and certified Magento developers,