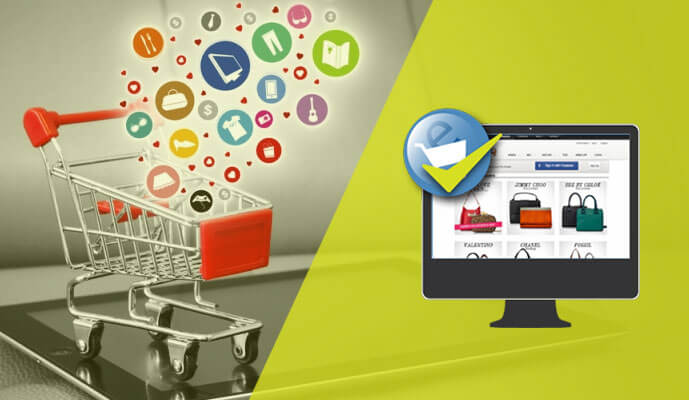 Online is not just the place to be for businesses – it's the only place to be. Gone are the days when shopping meant taking yourself to the supermarket to whizz round the aisles. Now, you can shop at your own pace and in your own space, while sipping a coffee. Ecommerce has changed the face of business all over the world. Ecommerce has been a massive global success and now even more businesses are keen to come on board this most promising and highly lucrative way to do business. Generally speaking, ecommerce is nothing more than an electronic or online way of trading. However, it offers its own universe of ways to engage with your customers and drive brand loyalty.
It is your prime objective to serve the needs of the client as well as your target audience. This means you have to work out your perfect balance of user friendliness and creativity. Although achieving both of these is a challenge, you can bring both worlds together and create the right environment for your ROI to hit your targets. To work out how ecommerce could work best for you, consider a few crucial points.
5 vital tips for e-commerce web design
The e-commerce world is ruled by the '5-second' rule. If you can impress a visitor within 5 seconds, then you've hit the jackpot. To do this, you need to hit all the right notes and ensure that right tools, options, elements and services have been utilised. In order to make sure that this happens, consider the points below with your ecommerce web developers and designers.
Creativity
Make sure your website is attractive and will engage your customers. Choose the theme, colour combination and logo placement strategically before adding all the creativity you have to make it a unique piece of technology.
User friendly
An easy to navigate website will always ensure that your customer spends more time on your website. Easy-to-use, interactive features will make browsing on your website an enjoyable experience that your customers will return to time and time again.
Customer Analysis
Include the tools that allow you to observe and analyse customer behaviour, search pattern and interests. This information means that you can too evolve as your customer needs you to and so develop a deeper, more long lasting and intuitive relationship.
Meet to your Customer's Needs
Ensure that you have a practical and efficient customer query mechanism in place. Prompt replies to the customer queries and timely delivery means that you can grow your customer loyalty and build long-term relationships. This will directly positively impact upon business growth customer satisfaction.
Quick Response time
A website should not just be visually attractive but it should also have features that load quickly and keep the attention of your customer focused. Use flash files that load quickly and respond to user commands within 10 seconds.
These are just a few of the tips that will ensure visitors to your website turn into returning customers. It's true that you can build a DIY website using one of the many providers on the market, but that's a step into the unknown. Leverage the expertise and proficiency of an award- winning ecommerce agency with a team of expert e-commerce designers and developers to guarantee a website with an impact and better ROI.