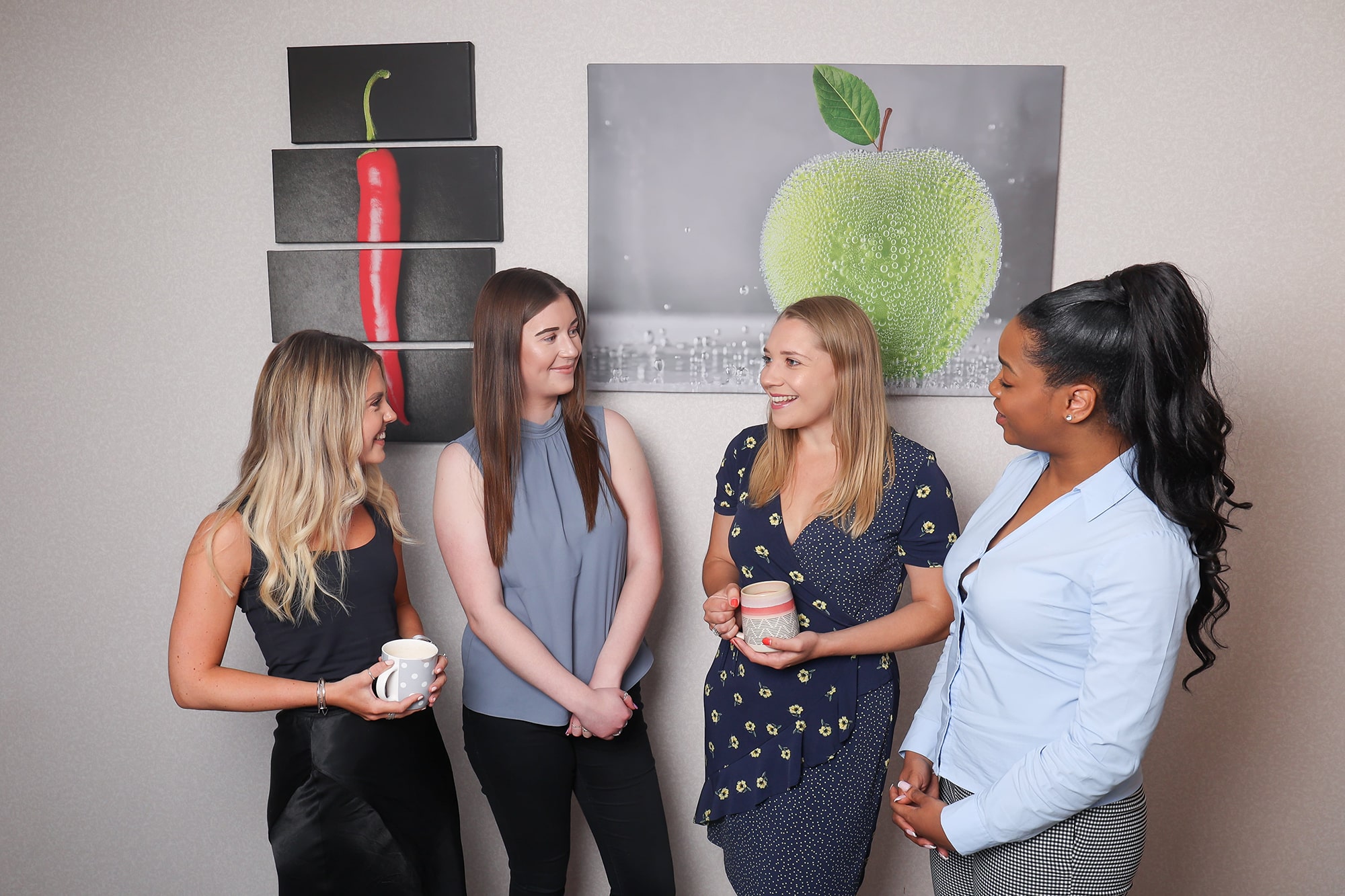 chilliapple welcomes two new starters and announces a promotion in the Account Management team as it looks to satisfy the increase in demand for web development projects.
Growth at the agency has been unprecedented since the COVID-19 pandemic as brands continue to upgrade their online capabilities and transform their businesses to satisfy customer demand for remote, fast, easy, and enjoyable digital shopping experiences.
New to the team are Account Executives Jade Fisher and Sian Grant.
Jade had first-hand experience of chilliapple whilst working for one of our clients on their website upgrades. Her previous experience means she understands the needs of our customers and can appreciate the challenges they face when development projects are required.
Sian is a fresh graduate in Digital Marketing and joins with bundles of enthusiasm, a willingness to learn fast and a desire to solve customers' digital problems.
The Account Management team also sees Lauren Collings stepping up.
Lauren has been promoted to Key Account & Business Development Manager. She continues to learn and grow quickly and alongside managing key clients, she gains the remit of developing new business leads.
Helena, Head of Client Services, says "I am excited to see the ongoing growth of chilliapple and am delighted to have such talented individuals in the Account Management team to ensure we continue to satisfy our clients' demands for web and app development".