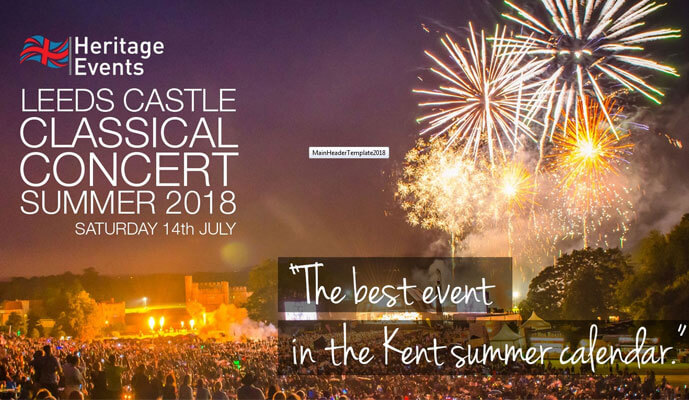 They say that life begins at 40 and for the Leeds Castle Classical Concert, the milestone anniversary has been marked with an exciting new approach to online booking.
This prestigious Kent event attracts over 15,000 people every year – that's a lot of paying customers with very high expectations. In the run-up to the ruby anniversary event on July 14th, the organisers were looking to streamline the online user journey and provide a first class booking experience for their customers.
As a fellow Kent company that understands the profile of this event, we have developed and designed a bespoke website that offers customers a seamless process from start to finish. Our robust and scalable solution is a next generation ticketing system that is integrated into the WordPress site. This system takes care of everything with a few clicks, from the quick and easy purchase of tickets to instant validation at the point of event entry.
We rebuilt the booking engine to allow customers to buy their tickets, reserve their seating, order their picnic and purchase optional extras with ease. Customers who don't complete the check-out receive notifications to prompt them to finish their transaction, so they won't miss out on this spectacular event.
Another key addition is a Xamarin hybrid app that allows mobile phone devices to scan barcodes on paper and e-tickets when the concert-goers arrive. This fast and simple technology, which works on both IoS and Android devices, cuts down on queuing and keeps the crowd moving – which is music to the ears of customers and organisers alike.
With the ability to create customer accounts, issue discount codes, administer offline tickets and more, this efficient solution will stand Leeds Castle Classical Concert in good stead for many more triumphant years.
Contact us to find out how your event or company could benefit from our bespoke website design and development services.