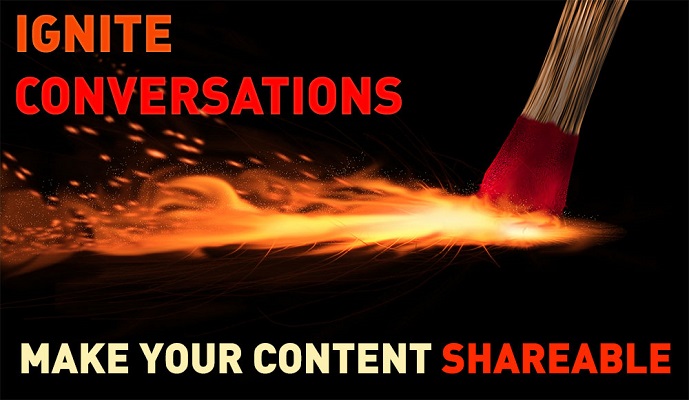 Content plays a vital role in marketing of a website, and the social media lend you a helping hand to make your content reach to a larger audience. If you have a small audience then the best way is to get other people share your content, then you'll be able to reach a wider audience. If no one is sharing your content, this means it somewhere lagging and not quite impressive.
Most of the content writers think that they make the content crisp, easy and impressive. But still there are several minute mistakes which create a major impact on your website and content as well thus, it fails to stand in front of a social audience.
So here in this blog, we will discuss the multiple things which you do wrong and it puts full stop on content sharing:
1. Unfair distribution of content
Blog or article doesn't mean just to publish your content and load on the site. You need to be particular before loading content. Most of the people facing a dilemma that in-spite of putting so much of efforts why their content is not shared among audience? The reason is reader don't know who are you, where your blog exists. If you want that your content gets shared among people for this you have to alarm the people. Distribute your content as much as possible.
2. Flaws in Headline
Everyone knows that a headline can change the sense of the content, be it news or any phrase. It can guide you if it is correct or mislead you when it is wrong. Similarly, in blogs the content, headline is the index of your content. Make your headlines more expressive so that it convince the readers to go and open your content read it and click to the share. But for this, you need to make yourself an expert in making catchy headlines. Always remember your headlines give the hint of the content to your readers.
3. Absence of images
Pictures and images have an immediate reaction. It is the strongest human sense. It create a strong impact on the readers mind and provides easy understanding to your readers. And keep in mind while putting an image in your content make it sure that there should be a proper balance between image and content. Always use clear Hd images so that user won't face the problem of slow load times. Your images should match your content.
4. Not adding share button
If you want that your content should come in the notice of maximum people, you need to make the option for them to share your content. It is very disgraceful when there is no any share buttons on the blog. If you want to spread your content among large public then you have to make a proper space for sharing the content. Remember one thing, place these buttons in front so that readers find it conveniently.
So here are the minor flaws which make your content ineffective and people will not visit your site, as a result your content will fail to impress readers and in return, they will give negative feedback. Ultimately sharing of content will fail. So try to avoid these mistake and increase the readability of your content.