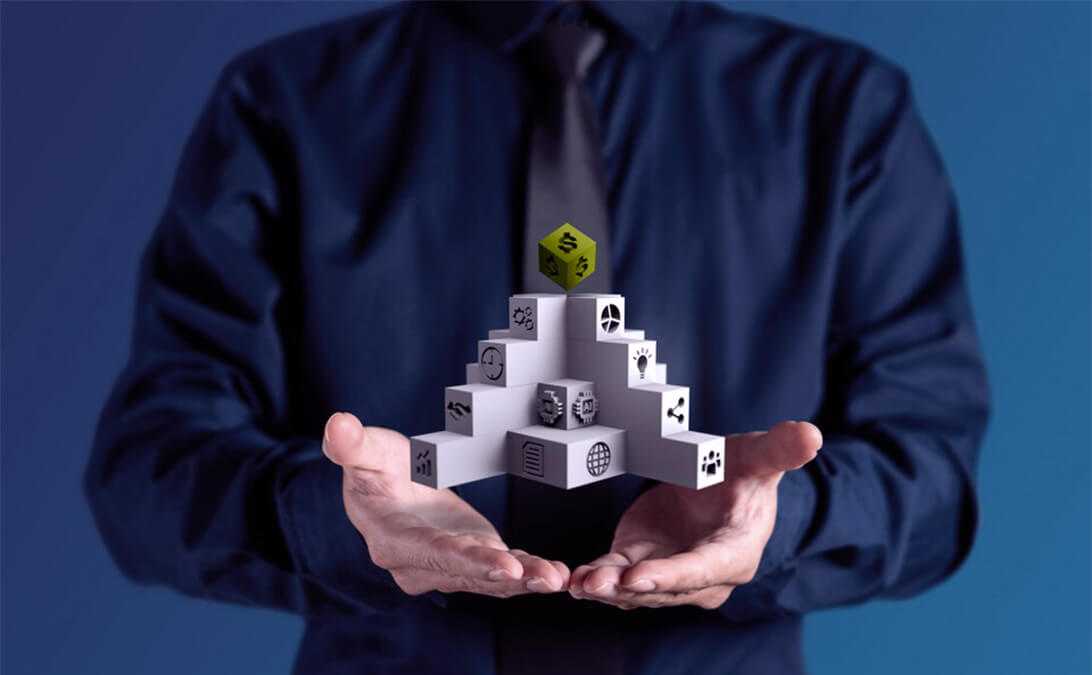 While app ideas may appear brilliant on paper, the process of developing and launching a successful app can be exceedingly complex. With fickle users whose engagement levels can drop quickly, ensuring that an app satisfies their needs and that the user experience is straightforward is crucial.
According to a Medium article, a considerable 35% of start-ups fail because their product lacks market need. Fortunately, this is where the concept of Minimum Viable Product (MVP) development comes into play.
MVP apps enable feedback from initial users and allow for improvements by focusing on the essential elements. If you're interested in building an MVP for your business but are unsure how to begin, here's a guide that can help you create a successful MVP that will impress potential investors.
What is a Minimum Viable Product (MVP)?
The Minimum Viable Product (MVP) is the stripped-back version of an app with only the essential features required to launch it in the market and appeal to early adopters. An MVP serves as a critical phase in the development of an app. While its primary objective is to expedite the time-to-market, it is equally important to leverage early feedback and insights to improve the app. This feedback helps developers optimise app development and learn from initial versions. Consequently, an MVP serves as an indispensable step in the app development process and an ultimately successful product.
Characteristics of MVP
To define MVP app development, it's crucial to understand its defining characteristics. What makes an app minimum viable product-worthy?
MVP apps ought to function as a point of origin rather than an ultimate destination. During MVP planning, provisions should be made for collecting feedback from users and leveraging it to enhance future iterations.
Focus on the core essence
Remember that an MVP app should only include the most fundamental features and functions necessary for its purpose. Therefore, it is recommended to avoid including add-ons or unnecessary extras. The primary objective to build an MVP app is to showcase its basic functionality to its target users, allowing them to provide valuable feedback on their experiences.
Assumes market growth and ROI
MVP apps prove to be efficient in providing users with an understanding of the value they can anticipate and giving the development team an idea of the potential ROI.
Offers low-cost and efficient production
For MVP apps to succeed, they must possess traits such as speed, agility, and expandability, all while providing essential functionality. This streamlined approach should also translate into cost-effective development at the point you subsequently build an MVP.
Real-world Businesses that Launched with MVPs
Implementing MVP agile apps encourages developers to launch initial versions of their apps to test with users. Numerous industry leaders have followed a similar path, establishing themselves as reputable brands by developing a minimum viable product. Here are a few prominent businesses that began with an MVP and are now an integral part of our daily lives:

Facebook
One noteworthy case is 'the facebook', launched in 2004 as an MVP for Harvard students to keep in touch and post messages on boards. Once the idea proved successful, the creators introduced more features and continued making iterations until they had received ample feedback, testing, and evidence. This led to the launch of Facebook in 2006, which has since become the most widely used social media platform worldwide.
Airbnb
In an attempt to save money, two people living in San Francisco decided to rent out the top floor of their flats to guests. They created a website MVP to advertise their idea, with a basic landing page displaying pictures of the accommodation. The primary goal was to measure interest and user flow from potential guests in booking the flats, and the result was favourable.
Uber
The co-founders of Uber were dissatisfied with the exorbitant fares of San Francisco taxis. In response, they developed a novel concept to bridge iPhone users with cab drivers, offering credit card payments. In order to gauge public demand, they created an MVP. As a result, Uber is now one of the most valuable corporations worldwide.
How to Build an MVP?
Developing an MVP necessitates a systematic approach to building a simplified version of your product that incorporates key features to validate your app concept and collect user feedback. The following is a comprehensive guide to building an MVP capable of capturing potential investors' attention:
Do your Market Research
To start MVP development on the right foot, you must conduct thorough market research. By doing so, you can better understand the ever-evolving needs of your target audience and what they seek in a product or service before developing the basic version of your mobile apps and your core value proposition.
Identify Target Demand
The next step is to ascertain your target market and user persona. This entails delving into your audience's demographics by asking key questions, such as: Who exactly is your target user? What are their requirements? What makes them interested in your solution? Once these inquiries are resolved, it will be easier to identify who will benefit from your MVP and what specific issues it needs to address.
Draft Key MVP Functionalities
Once you have a solid understanding of your target audience and their specific requirements, outline the key features of your product. This involves identifying the core functionalities of your MVP solution. Remember that in the case of a minimum viable product, less is more. Therefore, you should concentrate solely on the vital features that will adequately fulfil the needs of your target audience.
Build and Launch MVP
After defining the features list, the next step the development phase where you build and then launch the MVP. Consider partnering with a software development company to create a user-friendly product that appeals to the target audience. Additionally, promoting your minimum viable product and gathering user feedback is essential to this process. This feedback aids in determining which features to keep or eliminate and identifies areas of improvement.
Analyzing the Feedback
Upon launching a minimum viable product, the next step is to carry out user testing and to analyse user feedback to determine the strengths and weaknesses of your product. While a minimum viable product is bound to have the scope for improvement, utilising the feedback and data you gather to enhance your development and develop a more advanced and feature-rich version for improved user flow and user engagement is essential.
How Much Does an MVP Development Cost?
Having known the characteristics and steps necessary to build an MVP, another significant question that strikes an entrepreneur's mind is its development cost. Developing such bespoke apps software is typically less costly than creating an entire app, but expenses can still mount if important considerations are not weighed. Taking the time to analyse each factor thoroughly will help calculate your MVP project's cost. Ultimately, the key features will determine the ultimate budget.
However, for an accurate estimate of the cost of developing an MVP app, do not hesitate to get in touch with our team and start your MVP development process today.
To Sum Up
In the pursuit of having a successful start-up, testing various business ideas is crucial. Who knows that your one business idea may have the potential to become the next unicorn of its industry, just like Facebook, WhatsApp, Snapchat, and Airbnb?
The concept of building a minimum viable product (MVP) is a widely accepted option for rapidly testing a product idea. After creating an MVP, the next step is to drive traffic to it and seek feedback from early adopters and influencers, using this feedback to improve the product. With a product that truly packs a punch, these early supporters will address and attract new users.
If you need assistance with MVP software development or are unsure of your next steps, schedule a consultation with us to discuss the optimal strategy for your MVP product development.