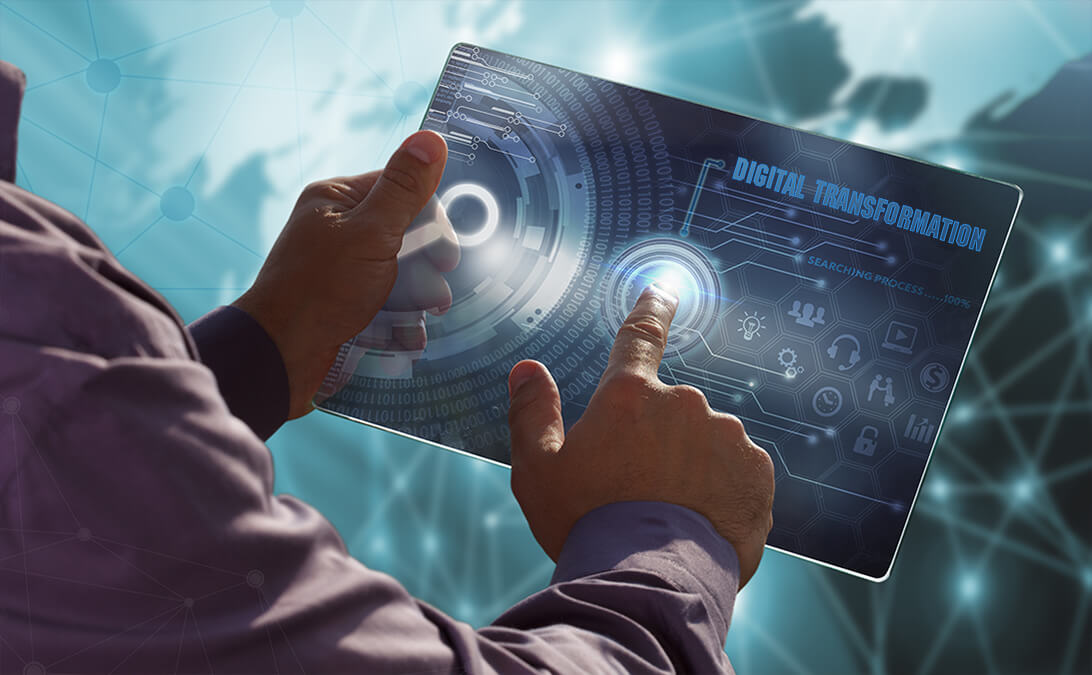 Those who want to really succeed in the digital age must put technology at the heart of their business. To view new technologies as just add-ons, or optional extras, is to miss out on the exciting growth opportunities they offer for businesses of any size and shape.
As the name suggests, a great digital transformation strategy can truly transform not only your customer experience, but also the efficiency, productivity and market reach of your entire organisation.
By embracing the myriad of possibilities that digital technologies offer – from intuitive apps and platforms for your customers, to modernising legacy systems – you can set your business free to reach its full potential, now and in the future.
The word 'transformation' suggests a huge undertaking, but it doesn't have to be a painful process. With an expert digital strategy and transformation agency like chilliapple, you'll get just the right bespoke combination of technologies to future-proof your business, without any unnecessary extras.
We'll get to know your business and understand where you want to go, so that we can offer the right digital transformation services to get you there. Not sure where the gaps are in your strategy or which technologies to adopt? Through our idea and concept development processes, we can recommend the best solutions for your business and its future needs.
But this isn't guesswork. Thanks to digital insights from real-time data analytics, your transformational decision-making will be based on reliable, real-world information. Then, once you're ready to make a change, we don't hang about. With our rapid idea-to-prototype process, you can get new products to market ahead of the competition.
By letting technology shape and support your organisation's future, you can reimagine your business practices and open up a whole new world of potential. Embracing digital transformation will put your business in a strong position to exploit fresh opportunities and meet new challenges, whatever the future holds.