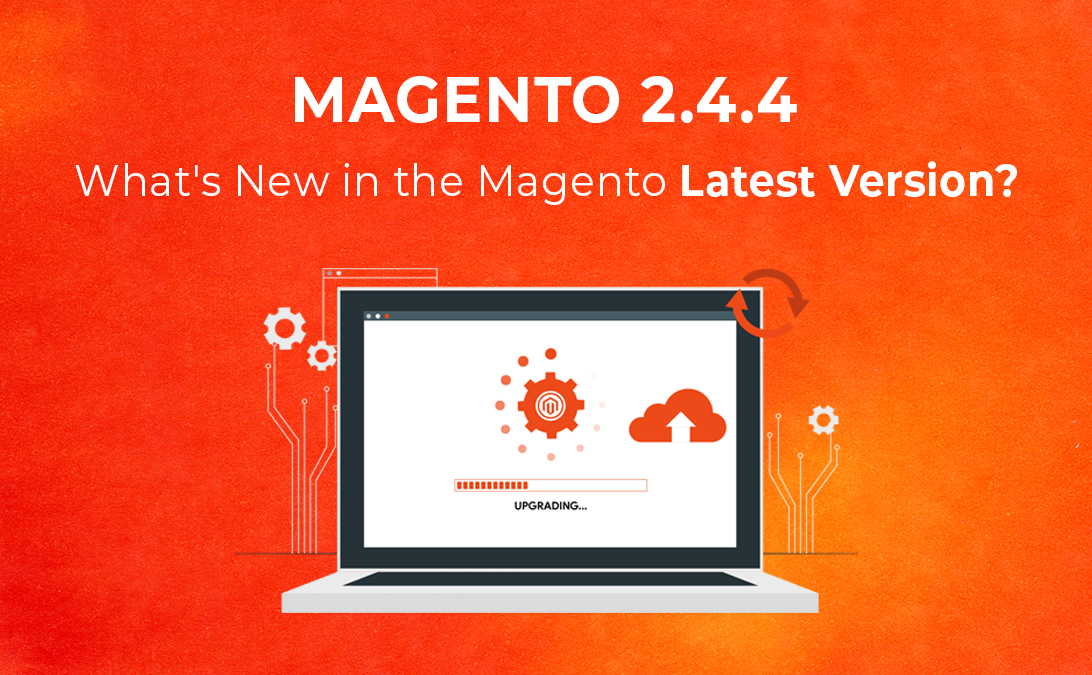 Features, Upgrades and Improvements for Merchants
On 12th April 2022, Adobe released a new version of the Adobe Commerce application, Magento 2.4.4. In this blog, we give you a comprehensive summary of what's included in the new upgrade, the latest features and platform enhancements and why the latest version of Adobe Commerce is something that online merchants should install to maximise performance and security.
What's Included in the Latest Release of Magento?
The Magento 2.4.4 upgrade is a bit different. Unlike previously, this latest Adobe Commerce release doesn't come packed with thrilling new features and functionality. Instead it focuses primarily on overall performance improvements, application security and new compatibility for PHP v8.
Whereas a previous release of Magento has focused on new features, Adobe Commerce 2.4.4 fixes core bugs and issues with the platform. This is a welcomed change for merchants and Magento developers alike who may have needed to find work-arounds for an error or a customer service improvement.
What this Release Includes
Compatible with PHP 8.1 (the latest version)
HTTPS enabled by default for all storefronts for improved security
Improved order processing performance
A flexible choice of search engines with its support for both Elasticsearch 7.16 and OpenSearch 1.2
No more vendor bundled extensions
Ability of the Admin Panel to apply alt text to images using Page Builder
GraphQL enhancements and performance improvements
Over 250 fixes and enhancements to the core platform
PHP 8.1 Support
PHP is the coding language underneath all of Adobe Commerce. PHP 8.1 has been available since November 2020. Adobe Commerce has now included full support for PHP 8.1 in this latest Magento 2.4.4 release. As PHP 8 significantly improves the performance of PHP when compared with previous versions, this is an added benefit for Magento merchants to improve website performance and satisfy Google's algorithm.

Performance Enhancements
The Magento 2.4.4 release brings with it a number of changes that have increased the speed of the platform. The fact that Adobe Commerce have recognised the importance that Google places on website performance, and have enhanced Magento with its latest release accordingly, is a welcome enhancement and ultimately of commercial benefit to website owners.
Key Improvements
Here's a summary of the key improvements included in the Magento 2.4.4 release:
Order processing runs 6 times faster than Magento 2.4.3
Introduction of an AsyncOrder feature, particularly useful during intensive sales activity to improve checkout performance
A new 'Enable Inventory Check On Cart Load' configuration option to skip the inventory check for a faster checkout experience
Totals calculation have now been deferred during checkout which has enhanced the processing of sales rules
Website performance is now a key focus for Magento 2.4.4, more so than any previous version from Magento. This latest release alongside the Hyvä Themes is making a key contribution to performance enhancements.
Out With Vendor Bundled Extensions
Until now, Magento Open Source has released all versions with a number of 3rd party extensions.
Typical Vendor Bundled Extensions
Examples of previously bundled third party extensions include
DotDigital;
Yotpo;
Amazon Pay
World Pay
Unfortunately, not all merchants needed these extensions and their automatic inclusion slowed down the application's performance. This meant that Magento developers had to remove any unwanted payment method options and other extensions and it prevented developers from deploying new versions as quickly as the business required.
Extensions Upgraded to the Latest
So Adobe Commerce Magento 2.4.4 now has all third party extensions removed from the core application except for the Braintree payment method. The beauty of this change is that developers can simply install the latest version of an extension to the store from the Adobe marketplace. This means that vendors will no longer have to wait for a new Magento 2 upgrade to deploy updates to their own extensions. Perfect for everyone in the ecosystem.
Security Improvements
The latest Magento 2.4.4 upgrade includes plenty of security updates that dramatically improve the overall safety of the system.
Key Security Enhancements
Here is a list of what's new:
Users' session IDs are no longer stored in the database
Open Authorisation password and access tokens are now encrypted before being stored in the database
Voucher code forms now have ReCAPTCHA support
API security improvements
Non-alphanumeric file extensions can now no longer be uploaded to the system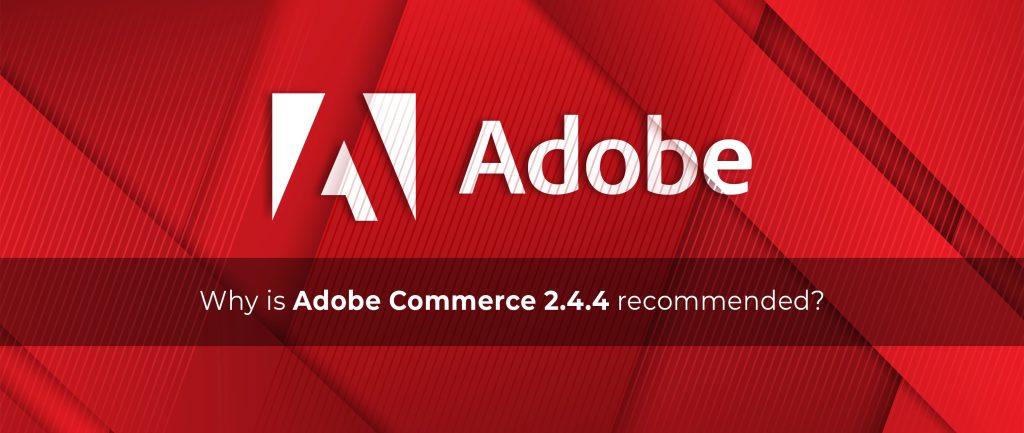 Why is Adobe Commerce 2.4.4 recommended?
Better Performance
The Magento 2.4.4 (or Adobe Commerce 2.4.4) upgrade undoubtedly improves the performance, stability and security of the Magento 2 platform. This is a Magento version that has been long-awaited by developers and merchants alike particularly as it focusses on more important, much needed enhancements rather than exciting new features. PHP 8.1 processing is about 25% faster than its predecessor, so it can process code faster.
Support Deadline
Magento 2 and Adobe Commerce users must upgrade their websites to 2.4.4 by November 2022 as, after this date, Adobe(Magento) will drop support for version 2.4.3 and keep their support in line with PHP support. This is an important deadline. PHP version 7.x will only provide security support until November 28 2022. From then on, any version of Adobe Commerce earlier than 2.4.3 will be vulnerable and 'unpatchable'.
Cost of Ownership
Adobe will now release only two major upgrades every year. This means that owning a website built on Adobe Commerce will be less costly than in the past to keep updated and secure.
How chilliapple can Help?
As an Adobe certified agency since 2008, we have helped our clients to successfully build, upgrade and maintain their Magento websites for many years.
chilliapple is an official Adobe Solution Partner Agency with a range of happy clients, large and small, from a variety of industries, from start ups to established businesses. We have seen it all and understand the challenges involved in implementing the latest versions.
We'd advise all clients to contact us soon and book a slot onto our increasingly busy schedule. We are already booking upgrades months ahead.
There are "backward-incompatible changes" in 2.4.4, meaning it's very likely that some of your extensions are not going to work with this latest upgrade. Make a list of your extensions before you contact us for advice.
If you are ready, call us to help you with your Adobe Commerce 2.4.4 upgrade and to address any concerns. At a price of just £50 per hour, we believe high rates are simply unfair.