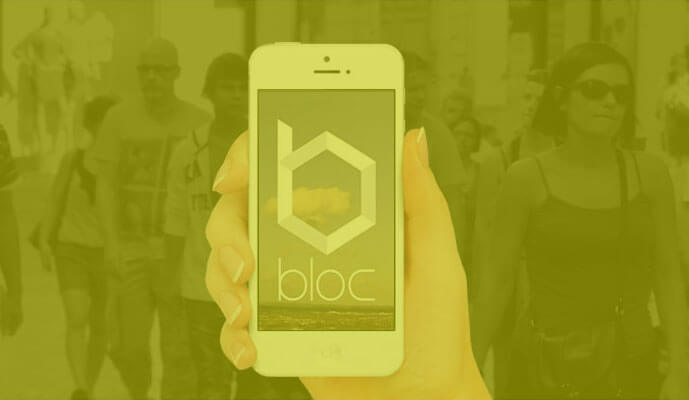 The app market is flooded with numerous social apps that provide features, including text, video messaging, video calling and much more. Social events and mobile devices are now inseparable partners. Organising a social outing or social event is very easy but finding places to go and how to get there is a tough nut to crack. However, thanks to various social event app that can solve your problem, you can be helped to find the places you want to go and find the best way to get there. These performance oriented apps also manage different tasks including booking of tables and tickets, and a whole lot more.
Mobile App Developers at ChilliApple were approached by the client to replicate their iOS-based app for android platform. The development was undertaken to deliver a dynamic social event Bloc App based along the same lines of their iOS app, with quick loading features, facilitating robust connectivity and rapid social events updates. Our dynamic mobile app developers worked to design an app with the latest technology that delivered a flawless performance.
We developed an android-based mobile app that included secure login via Facebook account, event suggestions and notifications, calendar linking and events synchronization and a chat functionality that enhances the performance of the app.

At  ChilliApple, we take an active approach, bringing together the best of our resources to deliver a user-friendly and future-ready mobile app. If you're considering developing an engaging and user-friendly app for your business, then visit ChilliApple to get a mobile app that will take your business in the right direction.