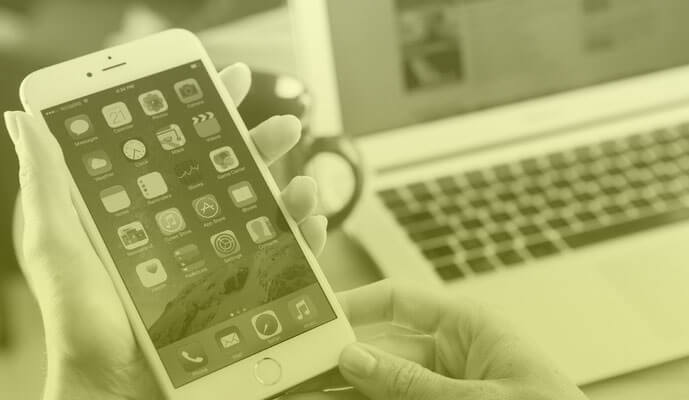 The mobile app industry is growing at a lightning pace and is expected to pass $77 billion in revenue by 2017. Today, more than 85% of online users prefer mobile apps over mobile websites. With mobile apps accounting for more than 50% of the time spent by users online, it is critical to understand the key factors driving the design of mobile apps and the successful integration into your business.
Mobile apps can be developed to deliver a host of functions, such as playing games, listening to music, fitness and workout training, schedule planning and creating a budget. There's a mobile app for pretty much everything but not necessarily every mobile app will be successful among the users. There are a few checkpoints, such as development platform, app design and marketing strategy among others to ensure the success of a mobile app.
Things to Consider Before Developing a Mobile App
Do you really need a mobile app?
Before you design an app, you should consider if you really need one. You need to ask yourself if there is a market for your app, where you can launch it and target the right audience? Sometimes, having a mobile optimised website targeting a wider user base is a more credible choice than a mobile app that targets only mobile users.
Mobile apps, however, are really a smart choice if you have a clear objective and audience. Be aware of the features you want to integrate into your app.
Usage
It is important that you consider a few things, such as the end user and target market prior, to the main designing phase. The design of the app should specifically meet the expectations of the users. For instance, a mobile app providing information about the restaurants in an area should have a GPS feature, or a shopping app should have a smooth checkout feature.
User engagement and customer profiling are also crucial in concluding the reach of your app. This will also give you a clear idea about the features you should include in your mobile app to improve its visibility. Having a clear perspective and sufficient research prior to designing your app will really prove beneficial in defining the success of your mobile app.
Basic Elements of Mobile App Designing
The basic elements of the designing, such as colours and shades, themes, fonts and logos should be strategically aligned to ensure a design that works coherently with your business objective. The design should present a good mix of colours, with clear and crisp placement of fonts for better readability.
Consistency is the crucial when designing a mobile app. Mobiles run on a variety of platforms and come in different screen sizes and pixel density. A perfect mobile app will ensure coherence among all the elements to ensure the ultimate user experience across all mobile devices.
Other important factors to consider in the design of an app includes clickable area, the layout of the content and other functions such as swiping, pinch to zoom etc. A smooth transition of these functions will improve the overall appeal of your app but also enhance the usability.
Now, get going and get working on an app that will help take your business to the next level, with the support and expertise of ChilliApple. With years of experience in business-specific mobile app design and development services, ChilliApple will create your perfect app.