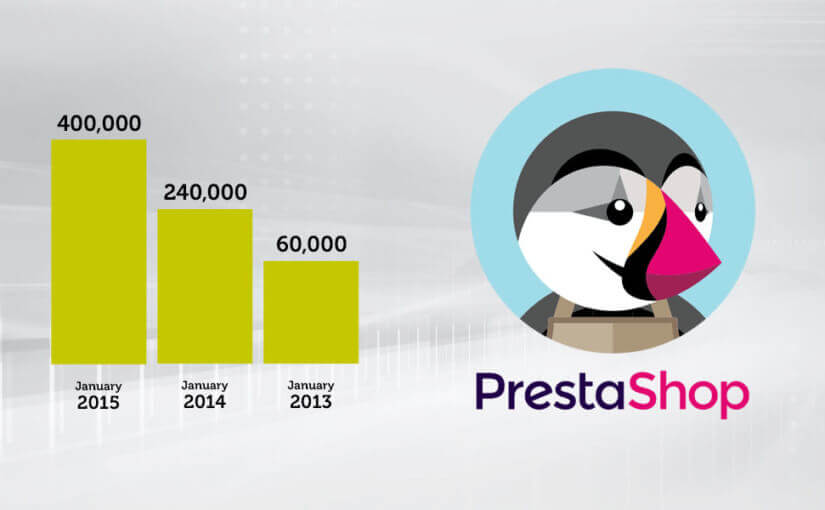 Today's commercial world is secured by the heavy reliance on ecommerce. Successful across a wide spectrum of business and industry sectors, ecommerce is considered to be the most reliable solution from the point of view of growth in business. In today's digital world, having an online presence is a non-negotiable when it comes to being successful, and – thanks to modern website development technology – it's as easy as pie.
In our technologically-driven world, there is a surplus of software, applications and online options that you could use attain world-class ecommerce solution – but PrestaShop has cornered the market for ecommerce market. This prominent software platform allows users to create professional-grade, responsive ecommerce sites that bring a refined experience to the customers and takes business to the next level.
PrestaShop supports ecommerce development for both small and large business at a reasonable cost. PrestaShop is used worldwide for developing dynamic and powerful ecommerce websites. Backed by a large community – with 1,700,000 members – there is always a large group of people working to keep Prestashop exclusively dedicated to opens source ecommerce.
In today's blog post, we'll shine a light on the dynamic features that make PrestaShop a foolproof solution for almost half a million online shops.

Features Included in PrestaShop
2000+ Professional Templates
PrestaShop has over 2000 stunning templates available for every type of business, from tailored-to-suit templates and themes or an off-the-shelf solution at a price to suit your business.
PrestaShop 1.6 has made PrestaShop the preferred ecommerce platform for millions of users, with over 300 built-in ecommerce features and high-functionality plugins to boost online presence.
PrestaShop utilises different plugins to extend the functionality of your ecommerce website, with different types of free PrestaShop plugins available to meet ecommerce's diverse needs.
PrestaShop offers an easy to manage app and engaging default templates that suit all types of devices including smartphones, tablet, iPad and desktop. PrestaShop mobile-friendly apps deliver smooth user-experience.
PrestaShop is the flexible and dynamic ecommerce software that ensures seamless customization, meaning that PrestaShop turns a simple ecommerce website into revenue generating store.
Another reason that propels PrestaShop to the forefront of ecommerce is because of its Multiple Payment Gateway options. It can flexibly integrate more than one payment gateway.
Why 413,603 Shops Are Using Our PrestaShop Services?
Removes Financial Barriers to Entrepreneurship
Financial limitation is a huge problem when entrepreneurs go up against existing online businesses. But, with the invent of PrestaShop, creating and running an online store is now no longer a complex or expensive task. Retailers can reap the benefits of the PrestaShop platform without spending a huge chunk of budget.
Bonus – Freemium Mode
Through this outstanding platform, an entrepreneur can easily launch a store without having to deal with download formalities. Users can get frequent updates as it automatically integrates into the cloud platform.
Bonus – Cloud-Based Platform
PrestaShop is a sure-fire solution that offers many levels of technical support to make your ecommerce website a more engaging experience for your customers. PrestaShop offers highly active forums that provide seamless support services.
Bonus – PrestaShop Community
PrestaShop is an impressive software solution that adds many appealing features to ecommerce stores. A great option for those who want to start their online business, Prestashop's features have proved worthy in industry as well as in the business sector. Here, at ChilliApple we deliver PrestaShop services that help you to develop your simple website into revenue generating store.