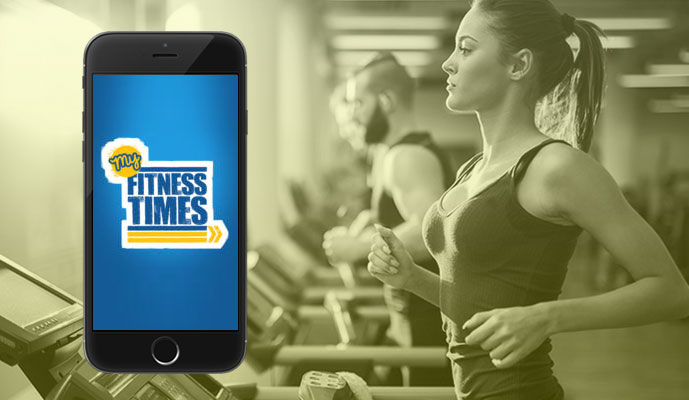 From Android to iPhones, mobile technology has seen a paradigm shift in terms of improvement. This is the reason that the moment you purchase your mobile or tablet, you first get to the app store and download some productive apps for business, entertainment, fitness or education. These mobile apps promises latest features to augment smooth communication as well as business.
In today's post, we will take a look at how ChilliApple – A renowned web design & development company successfully developed a fitness mobile app for all the fitness enthusiasts.
People do often has to put in a lot of efforts while seeking the best fitness expert. To make your search for health experts easy, we at ChilliApple, developed an engaging and user-friendly mobile app "My Fitness Times " that would allow the health freaks to conveniently locate the fitness classes or trainers.
We were approached by the "My Fitness Times " team to develop an engaging app that would enable the instructor or fitness professionals to easily manage their classes, profiles, and bookings via a mobile device. An instructor can easily add information regarding fitness session, price and the location of the classes. This will allow the users to get a complete and crisp information regarding classes using their mobile device.
Keeping client's requirement in mind, we developed a Hybrid mobile app using Sencha as the framework. The app will work on both iOS and Android devices.
Features Of The App:
The app at the end of development phase was equipped with the following functionalities:

Registration Panel– To facilitate registration using details such as first name, last name,  and email address.
Profile Update – Function to add Display Name, Profile Image, Address, Mobile Number. Along with this, the function to reset the password was also included.
Class Management – Post login, the interface will display the class tab, bearing information such as Payment, Date and Time and Venue. The Instructor can also easily access information about currently listed classes along with their Date, Time and Title.
Additional Feature – A popup on the website, prompting the instructors to download the App.
As a development expert, we adopted a proactive approach to delivering a powerful PHP-based back-end mobile app for the client. We combined the best of our resources with the latest technological inputs to deliver a user-friendly and future-ready mobile app.
So, if you are also seeking a mobile app development company to develop an engaging iPhone or Android app, look no further, join hands with ChilliApple and become a game-changer in the world of mobile apps.
To know more about our App and what are the approaches we followed to developed this user-friendly app.