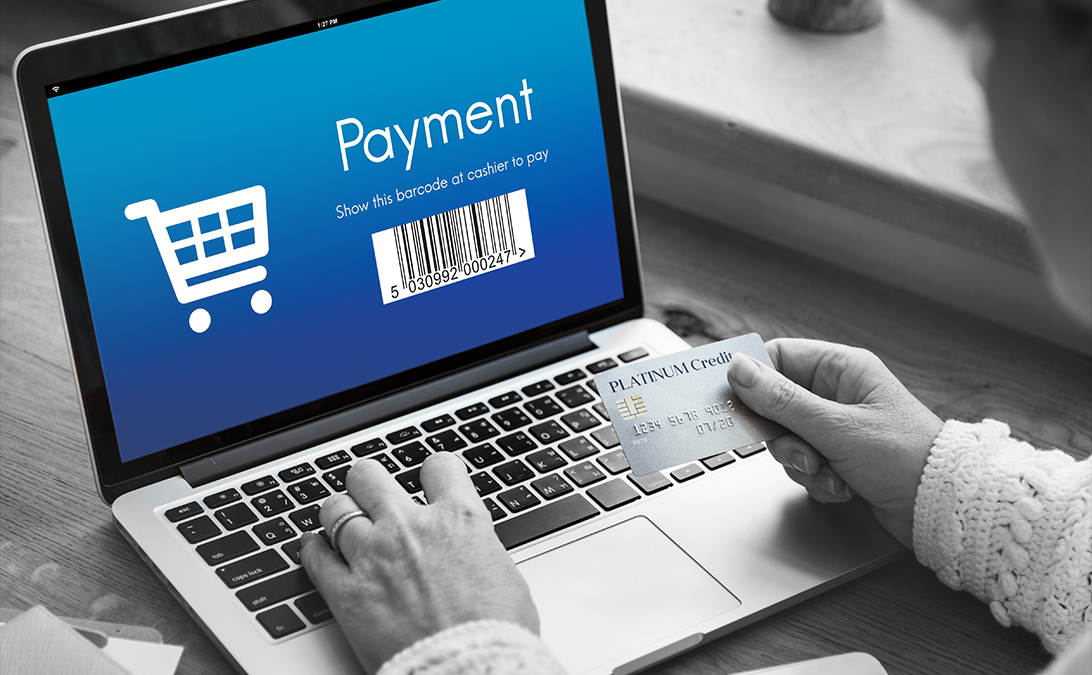 An eCommerce website needs a number of things in order to be deemed successful, both by customers and by internal KPIs.
And while marketing and the quality of products are two of the most important factors to focus on, without a secure and user-friendly payment system you are leaving your business open to one big obstacle: losing customers right before they are about to commit.
Which is where a reliable payment gateway comes in.
A crucial element that allows online customers to pay directly through a Magento run website, the payment gateway must be both safe and easy to use. But these benefits are frequently being overlooked by online business owners, focussing more time and energy into marketing their products than selling them.
Look at it this way. Without a payment gateway, your online store is nothing more than a catalogue of products, which might interest but certainly won't convert any browsers into paying customers. If you want your online store to grow, choosing the best payment gateway is essential – and as an Adobe Magento Partner Agency, we can help you do that.
In this guide, we unpack everything you need to know about the most popular Magento payment gateways and how to select the best one for your needs.
What is a Payment Gateway?
The payment gateway is a system that allows you to integrate your online store with payment service providers. With a Magento Payment Gateway add-on, you can process and manage transactions directly through your website – giving your customers access to the payment methods that work for them.
This choice of payment method is what determines how a customer will pay for a product – and if their favoured payment method isn't listed, there's a chance they won't finalise their order. It's as simple as that.
Everything You Need to Know About Magento and Payment Gateways
Magento 2 does what it says on the tin – combines everything we love about the original Magneto with a few updates. Magento 2 was introduced in 2015 to redefine and bring the platform up to date with innovative development techniques – plus the need for enhanced security in light of GDPR and other data protection requirements.
During an online transaction, your customers' credit card information is collected, verified, and encrypted using payment gateways for Magento 2. Here's how it works:
Step 1: The customer initiates the purchase by clicking a "buy now" button on the merchant website, selecting their chosen payment methods.
Step 2: The payment gateway checks with the issuing bank that funds are available.
Step 3: The payment gateway transmits encrypted card data to the card schemes to process the transaction. For example, Mastercard, VISA, Maestro, American Express
Step 4. The card scheme approves the transaction. Then the payment gateway sends the information back to the merchant site to complete the transaction.
Step 5. The payment gateway transmits the data to the acquiring bank to transfer the money from the issuing bank to the merchant's bank account.
As you can see, private financial data is securely exchanged between the customer and the seller or merchant, and then from the merchant to the bank.
How to Choose the Right Payment Gateway for your Magento Store
Selecting the right payment gateway for your customers can mean the difference between them buying, and them going to one of your competitors – and the simple fact is that the more choice you can offer in terms of payment methods, the better.
Having said that, there are advantages to favouring some payment gateways over others.
Integrating PayPal with your Magento eCommerce store, for example, allows you to receive payments globally using both PayPal and credit cards. In other words, it is a complete solution which is advantageous to both you and online buyers.
Similarly, enabling payment via Bitcoin and Apple Pay can help to entice customers in, empowering them to choose the best payment gateway for them.
Whether you decide to use one payment gateway or several, it is vital to understand how they differ and what to look at before choosing the right payment gateways for your business. Here's what you need to consider.
Reputable
Check how reputable the payment gateway is in the country where you want to implement it. There are plenty of reviews available for most options, with customers generally being pretty vocal if they're displeased. The best payment gateways work hard to earn and keep their good reputation.
Builds Trust
There are several ways a payment gateway can build trust.
Secure transactions
Customers need to be reassured that their data is safe and protected and that their transactions are secure.
Multiple currency support
If you conduct business worldwide, make sure the payment gateways you use can process payments from numerous different countries and in different currencies. Allowing your clients to pay in their own currency, and being transparent about conversion rates, is crucial.
Recurring billing
If you run a subscription-based business, then you must choose a gateway that can manage all the elements involved in recurring payments. Any supplier you pick should be able to:
Securely save and store customer information for upcoming purchases.
Automatically charge credit cards as per the agreed subscription schedules
Provide re-try options for unsuccessful transactions.
Support for mobile payments
The majority of customers shop and pay online using their mobile devices. Thus, it's critical to that you are able to accept payments from these devices.
Fraud Protection
Credit card fraud is a huge problem for every online business. In 2021, the annual Nilson Report stated credit card fraud accounted for over $28.58 billion in 2020 – with Nilson anticipating that by 2030, the number will reach $49.32 billion.
To increase the effectiveness of detection and mitigation measures, merchants must continue to invest in better and more advanced eCommerce fraud detection. It's essential to try and stay ahead of cyber criminals by updating your protection – with secure payment gateways needing the following payment security and fraud protection in place:
Data encryption
The payment gateway encrypts the data when customers enter their card details at the checkout.
SSL – Secure socket layer (SSL)
Encrypts data between the merchant and the payment gateway
Tokenisation 
Converts the cardholder's sensitive data into a security token.
3d secure 2.0
Authentication protocol
Offers Optimised Checkout
An online retailer may use checkout optimisation to raise conversion rates. The aim is to grow the number of customers who complete a transaction by reducing obstacles and fostering trust in the checkout experience.
Here are a few ways payment gateways can be used to optimise checkout.
No login required
Magento believes that sign-ins should be voluntary rather than required, and that only the essential information needed to complete the transaction must be collected.
Preferred payment options according to location
This typically occurs when customers choose their country and currency. But one approach to lessen this friction is for your eCommerce platform to have dynamic geolocation capabilities – which may re-route customers to their localised currency and country automatically.
Fees are calculated and presented upfront
No one enjoys surprise fees, especially when they learn about a fee or charge once they've started the payment process. Merchants should always disclose these expenses upfront to keep the customer aware throughout the purchasing process.
Compliant
Being PCI compliant is important. Make sure the gateway you select is strict about its PCI compliance. Several gateways for Magento include fraud detection and other screening capabilities to safeguard your company from unauthorised transactions.
Integrations
Your payment gateway should integrate with your accounting or invoicing software so that the associated invoice will automatically update your bookkeeping system if an online payment is made – streamlining the process from start to finish.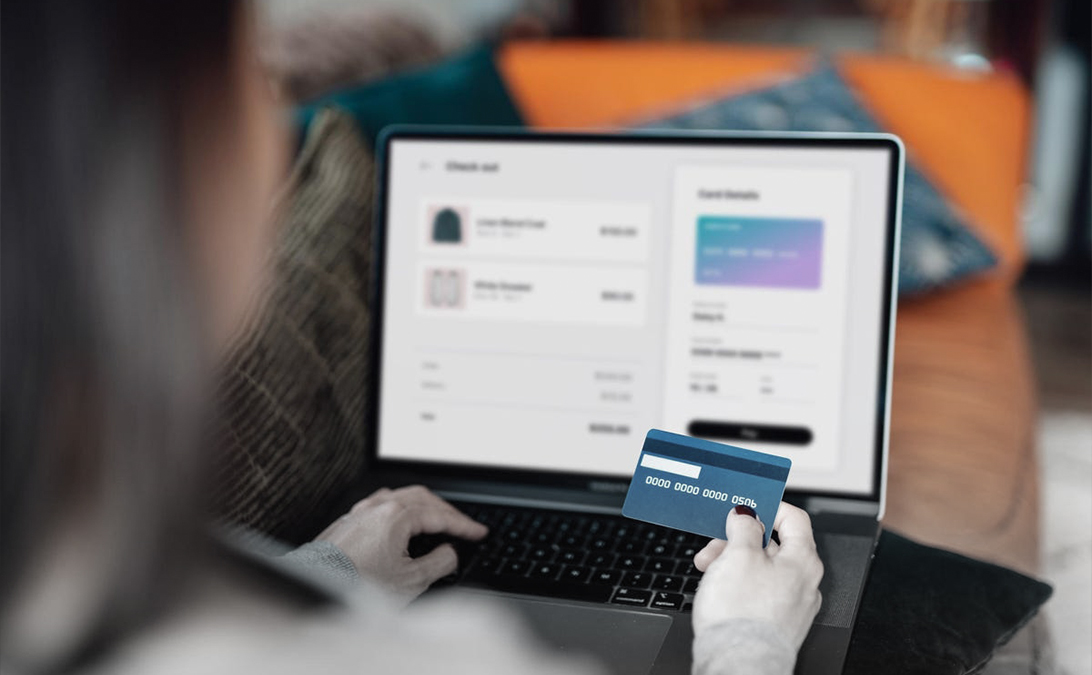 Our Pick of Magento Payment Gateways
Offering an easy payment solution on your Magento store can significantly boost the customer experience – and to help you do this, we've listed our best choices for Magento payment gateways below.
1. PayPal
PayPal Commerce Platform offers a payment gateway and payment processor in one. PayPal is one of the top-pick options for both customers and store owners regarding secure payment. It has earned the trust of millions of customers, thus unquestionably demonstrating its reputation in the market. PayPal has also partnered with multiple tech companies and institutions, including Google, Apple, Mastercard and Visa, and JPMorgan Chase. (Paypal is not partnered with Apple pay)
Users favour PayPal for several reasons. 
Free signup for PayPal accounts and free PayPal app download.
Customers can use any device for online payments using PayPal accounts that allow direct access to their bank accounts. This eliminates the need for credit cards.
Merchants will only obtain the PayPal ID during the checkout process, not a credit card number or bank account. Meaning that customers' concerns over financial security are given priority.
Buyers can also make purchases using PayPal with different currencies without worrying about currency conversion.
The fees charged by PayPal for payment processing range from 1.9% to 3.5% per transaction, plus a set fee of between five and 49 pence.
2. Stripe
Stripe is a well-known Australian payment start-up. The organisation delivers top-notch payment services that handle currencies from over 100 countries.
Stripe provides several exceptional features to establish its worthy position in the market, with option to stay on-site during payment rather than being sent to other sites being one of the main advantages.
This wholly integrated global payment platform introduces new levels of payment convenience, including the following:
The simple establishment of recurring and subscription payments,
Easy re-billing of consumers without retaining credit card information,
Charges pro-rata availability,
A frictionless checkout process.
Surprisingly, there aren't any additional costs associated with the Stripe integration, like monthly fees, setup fees, minimum charges, or card storage fees. Everything is simple and upfront for the users. When Stripe suspects a payment is likely fraudulent, it reports it as high risk. Payments with this level of risk are automatically denied.
3. Opayo (SagePay)
Opayo (SagePay) remains a household name in the U.K.'s payment sector because of its security, dependability, and distinctive payment solutions. It was bought by Elavon, a U.S. Bank affiliate, in 2019 and rebranded as Opayo.
Opayo's Magento 2 payment gateway supports international payments in several currencies. Through its user-friendly interface, merchants can manage completed transactions. The top banks in the U.K. and Ireland collaborate with this PCI-compliant payment technology to quickly settle payments for the merchants.
Magento Opayo integration is now simpler than ever, thanks to Magento 2 Opayo Payments by Meetanshi.
4. Worldpay
Fidelity Information Services' acquisition of this top payment gateway offers a multi-currency payment gateway for Magento to simplify international payments. Worldpay has many wonderful benefits, like quick pay-outs and improved cash flow.
With Meetanshi's Magento 2 Worldpay Payment extension, integrating Worldpay with Magento 2 is simpler than ever. This reliable payment gateway has many features, like real-time reporting through an easy-to-use dashboard, simple refunds, speedy payouts, and more.
Final thoughts: Magento Payment Gateway
Digital trading has dramatically benefited from the development of online payment, which has made checkout simpler than ever before.
The top four Magento payment gateways are listed here and although they're not the only choices available, they are some of the most well-known and dependable organisations that offer payment gateways for Magento retailers.
If you're looking for an additional or alternative Payment Gateway to add to your Magento website, we'd love to help!
As UK based certified Adobe Magento agency we'd like to think we know the platform more than most and our developers are passionate about delivering just what our clients need. Our charges start from just £50 per hour for development work and consultations are free so contact us today with your requirements and let us quote you happy!