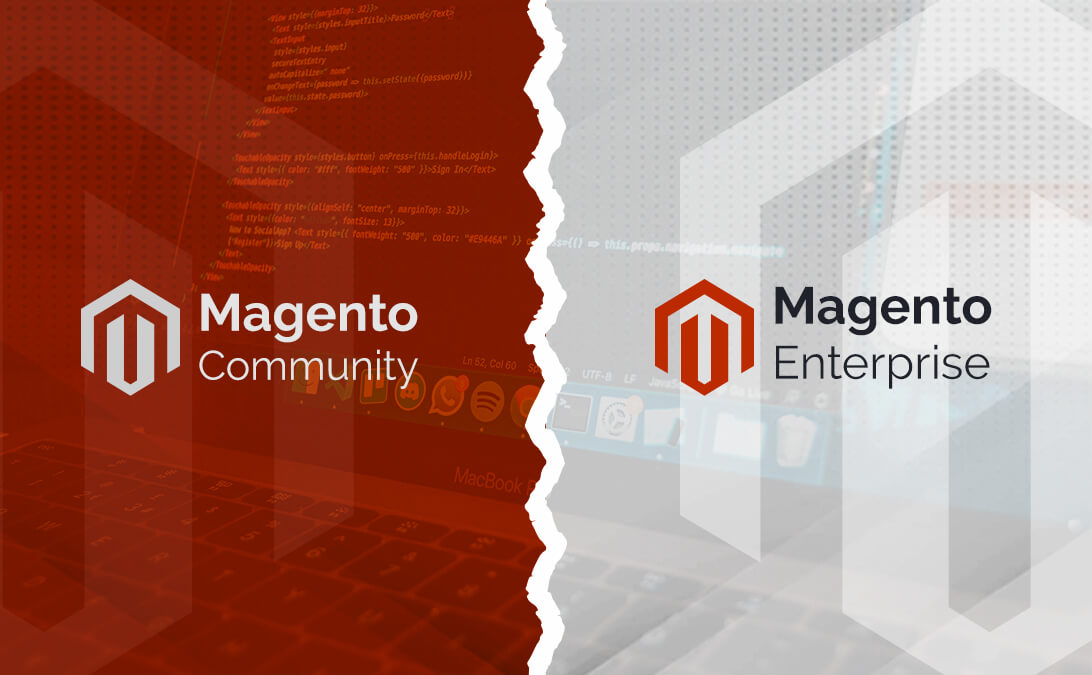 The increasing shift to digital consumer behaviours has certainly helped sustain and even grow the retail market over the past few years.
As the online retail market grows, consumers will likely give loyalty to brands that provide seamless shopping experiences across all channels and mediums, and eCommerce is in the spotlight.
As more and more consumers move online, many companies are looking to eCommerce platforms to help improve their digital strategy. One of the leading online selling platforms is the Magento eCommerce solution, which offers business solutions for all kinds of companies, big or small.
After being bought by Adobe in 2018, it has become one of the most popular online shopping platforms in the world.
There are two main Magento editions that we will compare in this article: the Magento Community edition and the Magento Enterprise edition.
Let's look at Magento Community vs Enterprise so you can decide which is best for you.
What is Magento Community Edition?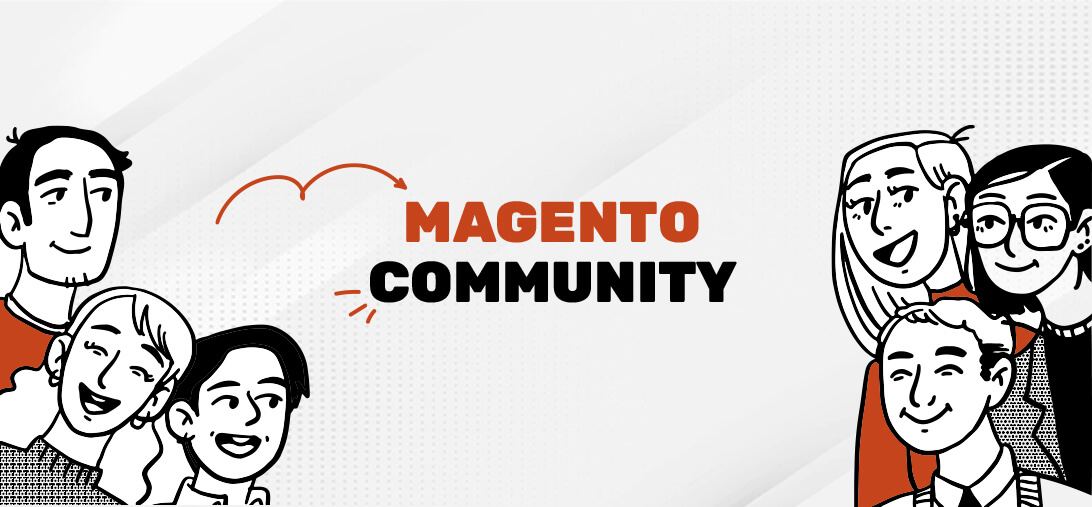 Magento Community edition, also known as Magento Open Source, is a free tool for creating online shopping websites.
There's no need to invest any capital as the platform is completely open source. This makes it an extremely attractive option when building an online store, particularly for the small business community.
The Community edition has several useful functions that can be added in through the extensions feature, ensuring that your store reaches its maximum potential.
One of the most attractive aspects is that it requires no large setups, which makes it easy to use for beginners.
What is Magento Enterprise Edition?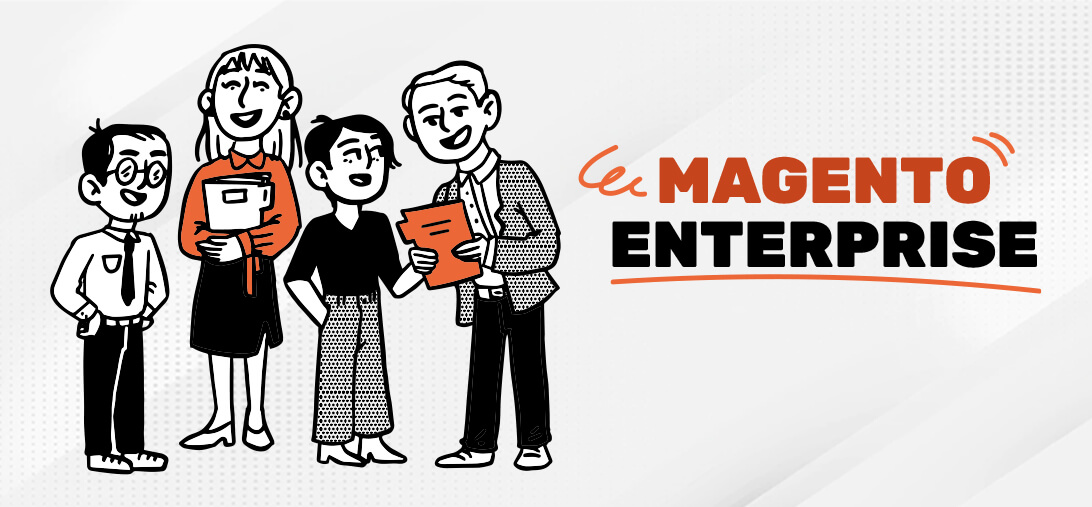 Magento Enterprise edition, otherwise called Magento Commerce or Adobe Commerce, is a paid version of the platform with more advanced features and functionality.
Suited to just about any large to medium business, Magento Enterprise edition is also used by a number of global corporations and famous brands for their online stores. Among these are companies such as Ford, Burger King, Asus, and Land Rover, besides many others.
Owing to the fact that this Magento Enterprise is more complex, it comes with technical support to help with installation, usage, configuration and problem resolution.
What is the Main Difference Between the Community Edition and the Enterprise edition?
When comparing the Magento Community vs Enterprise edition, the primary differentiators are that one is free to use but simplified, while the other is paid for but offers advanced features.
However, both versions have the same core features. These basic features ensure that both Magento CE and Magento EE are capable of delivering reliable and user-friendly eCommerce platforms
The Enterprise edition also includes additional features such as greater protection and support. It is also PCI-compliant. This edition is designed to suit larger enterprises – hence the name – and so it has been built with that purpose in mind.
If you're expecting big traffic, then Magento EE is what you want, as it can handle up to 3.5 million page visits and 250 000 orders every hour.
The Community version, however, is designed for small businesses who want a good platform to sell goods online without having to pay for or fuss with advanced custom features.
How Does the Pricing for the Enterprise Edition Work?
As mentioned before, Magento CE is the free version, while Magento EE is paid for.
The pricing is based on a subscription model that levels the pricing per year according to your annual revenue.
On the other end of the scale, companies that earn between $ 25 million and $ 50 million annually will have to pay a subscription fee of $125 000 per year.
Enterprise Edition Comparison: What Kind of Advanced Features Does It Offer?
When looking at the difference between the Community edition and the Enterprise edition, we need to take a look at some of the outstanding built-in features and extended functionality that is on offer in the Enterprise version.
Magento EE offers numerous useful features and Magento extensions that you won't find on Magento CE.
Some of these include:
Functional Order Management
Return Management Authorisation
Abandoned Cart Reminder Emails
Gift Cards
Reward Points
Banners
Analytics and Reporting
Content Staging; and
Technical Support.
One of the most useful additional features that Magento EE offers is the ability to implement customer segments through the use of advanced marketing tools.
The customer segmentation feature allows you to display specific products and promotions to targeted customers according to their groupings, ramping up the relevance of the marketing in your online store and allowing you to create personalised shopping experiences.
Also the Magento Enterprise Cloud Edition combines the features and capabilities of regular Magento Enterprise with the scalability, flexibility, and ease of management provided by a cloud hosting environment.
How Easy is it to Migrate From One Magento Platform to the Other?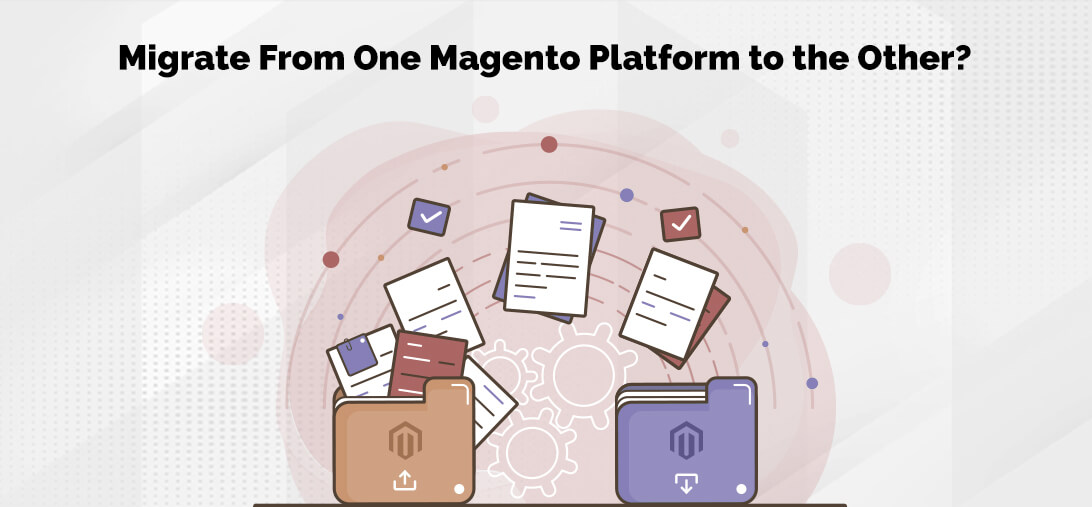 A key thing to remember when choosing which of the Magento store management platforms is best for your business, is scalability.
If you're one of the many small business owners who doesn't dream of turning their business into a global mega-corporation, the Magento Community edition is probably the best option for you.
This version of the platform allows you to keep your overheads low while still reaping the benefits of the basic but outstanding features that Magento's systems have on offer.
However, if you plan on growing your business quickly, then perhaps going for Magento Enterprise edition right of the bat is worth the added cost upfront.
Migrating from Magento Community edition to Magento Enterprise edition can be tricky and will require proper integration.
How Secure Is Magento Enterprise Edition vs Magento Community Edition
Magento Enterprise edition has better security features than Magento Community edition.
For starters, the Enterprise edition adheres to the Payment Card Industry Data Security Standard (PCI DSS), which is a set of security standards established to protect cardholder data during credit and debit card transactions.
In addition to PCI-compliance here are a few of the security features that Enterprise edition offers exclusively:
Two-factor authentification
Advanced administrator roles and permissions
content security policies
Enhanced security patching and updates
A security scanning tool
External penetration testing
Bug bounty programs
By contrast, the Magento Community edition does not have the same kind of security functionality and should therefore be used with caution.
How Do I Decide?
Ultimately, when doing a Community vs Enterprise comparison, the choice between Magento Community edition and Magento Enterprise edition comes down to the size of your business and your growth projections.
If security, technical Magento support and advanced functionalities are important to you and you don't mind paying for it, then Magento EE is the way to go.
However, if you're keen on staying relatively small and would like a free version with the same core functionalities but without the bells and whistles, the Magento CE is probably better.