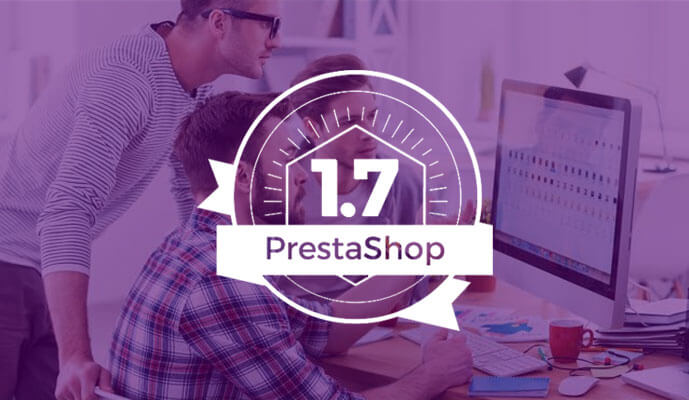 PrestaShop users have got another reason to rejoice. A new version of PrestaShop has been launched with many upgrades and new features. The new PrestaShop version 1.7 is the result of many years of research and efforts on this open source platform.
The version 1.7 has been produced with the following main objectives.
Robust Code
The new version sports Symfony framework as an integral part to assist the developers with the ease of working with PrestaShop. Being a renowned open-source framework it allows better coding efficiency, and a wide framework recognised globally means a greater stability.
Effortless Design
The new version comes with a starter theme that facilitates easy template creation ability for designers and front-end developers. This new theme is independent of any markups or custom style, allowing for quicker and better development of templates.
Sell Faster
In the new version both the product and the module pages have been completely revamped to make the task of management easier and time-saving. Also, the product check-out process has been redesigned to improve the user experience. The front and back-office have been made simple yet powerful to facilitate better and faster selling.
Features Overview:-
PrestaShop version 1.7 has got some really great features and upgrades under the hood. Here is a brief overview of the features in the new version.
Product Page Design
With a fresh interface, shortcuts, quick actions and automatic combinations management among many other exciting features, adding products to your catalogue has become a simple and interesting task.
Modules Page
Managing your modules has now become simpler. The refreshed module page sports multiple tabs to facilitate smoother and quicker navigation between the internal functions. The page comprises 3 tabs for installed modules, modules pending an action and search new modules, respectively.
Back Office Navigation
Back office has been enhanced to provide a much refined UI/UX to the store manager. The new panel is much refined and offer better navigation. Another prominent development is the change in the navigation menu for a clearer view and its classification into 3 headings: sell, improve and configure, for a quicker browsing.
Helpful Links:
• Version 1.7 is available for download here
• Articles about 1.7 can be found on PrestaShop's developer blog http://build.prestashop.com/