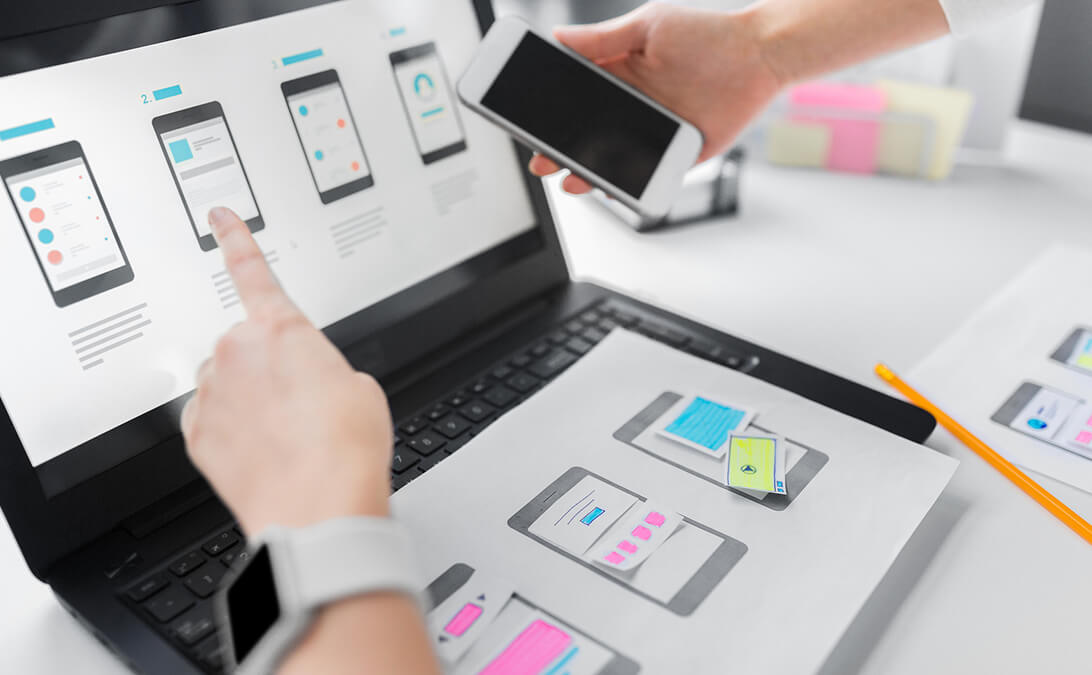 When you set out to build a mobile or web app, one of the major factors to consider is the technology that you'll use to develop your product.
Native iOS or Android apps are more expensive to develop than hybrid apps. Hybrid technology such as Xamarin can make the mobile apps development process cheaper, but those apps may be less scalable in the future.
Once you've chosen your tech, another huge consideration is how to design your app so that it works hard and smart for your business. As an app development agency, we've worked on a diverse range of apps that have been integral to our clients' digital transformation.
Done right, an app can bring about greater efficiencies in your processes and procedures. A brilliantly designed app will save your business time, effort and money.
Our expert mobile app developers draw on their knowledge and experience to help you identify how an app can drive your digital transformation. Many of our clients have benefited from apps that revolutionised the way they collect data and transfer it to the end user.
For example, if your employees carry out work at your customers' sites, this activity needs to be recorded and invoiced. With a smart, easy to use app, those data collection and processing tasks can be achieved with just a few taps, eliminating the need for paper records and manual data handling tasks.
So, with our app development expertise, you can create apps that will support, enhance and future-proof your organisation in the digital age. Once you start streamlining your processes, saving money and making best use of your team's time, you'll see why businesses of all sizes are placing cutting-edge apps at the heart of their digital strategy.