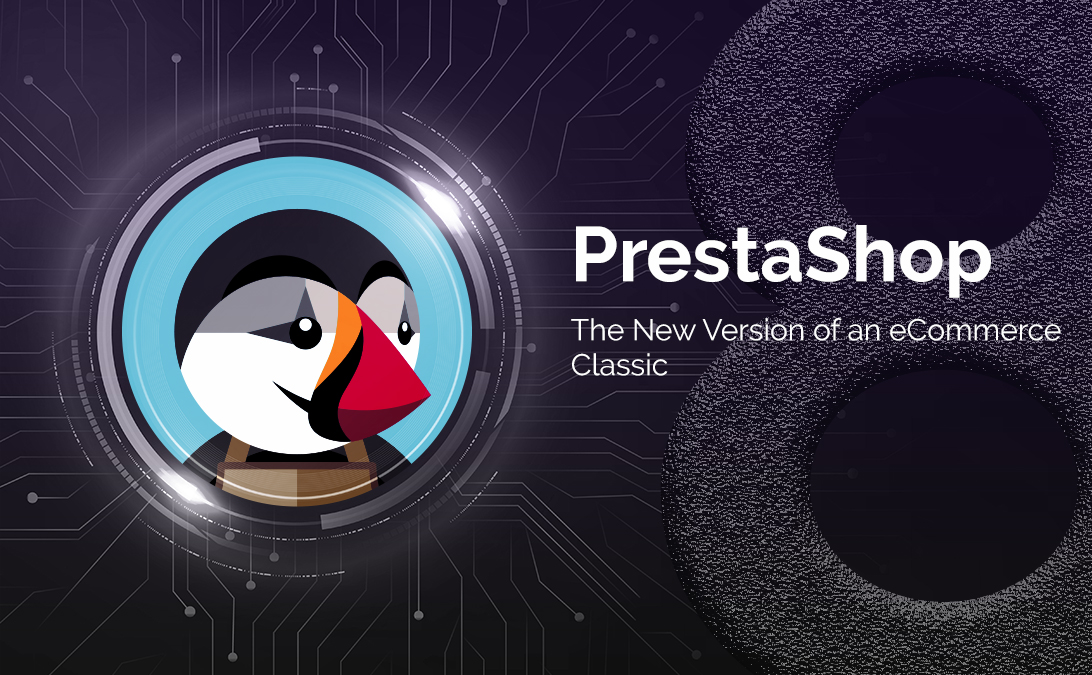 What is PrestaShop and why is it so popular?
PrestaShop is a free open-source eCommerce platform. Considered one of the best eCommerce solutions with out-of-the-box features with incredible functionality. It works on PHP, a general purpose and well-known scripting language that is used globally by the most experienced PrestaShop developers.
PrestaShop currently powers over 280,000 online stores around the World. It has thousands of developers and over 250 web and app development agencies that innovate with the platform. The development industry loves it because its eCommerce focused as opposed to WordPress, which was built initially with blogging in mind.
Major brands such as Angel Homebrew, RDX Sports, Terrasoul Superfoods and Ayurveda have all opted for Prestashop to drive their ecommerce enterprises.
What's included in the latest PrestaShop version?
The latest version is 1.7.8.7 and it was released on 25 July 2022.
This release fixes some security weaknesses, particularly concerning customer payment information. There was a threat of malicious code being injected into PrestaShop websites and at the same time another vulnerability that has also been fixed in this latest version.
If you are running an older version, we suggest upgrading your PrestaShop online shop quickly to benefit from this fix. Consider contacting a specialist like chilliapple to perform a full back up and audit of your site to ensure no malicious content has been planted.
How to keep your PrestaShop website secure
Here are five tips to keep your website safe.
Always upgrade to the PrestaShop latest version

Prestashop is a popular platform that is regularly being updated and supported. Due to its popularity with well-known eCommerce brands and the high volume of personal data it handles, it is a target for cybercriminals who attempt to exploit any vulnerabilities.
Therefore, the number one tip is to always upgrade to the latest version to ensure your website and customer data is safe. Upgrading PrestaShop will correct bugs and improve transaction and account security, among other things.

Backup your data

Backing up your data is essential to avoid the risk of losing everything if your site is hijacked. It is advisable to make copies of the site content as well as the database. In this way, whether your site goes down or is attacked, you'll be able to get your online business back online fast.

Many clients keep backups on their Prestashop site's server, but we recommend storing them somewhere else, too – a backup of your backup, so to speak – because a site attack sometimes means losing the backup if kept on the same server as your site.

Install an SSL certificate

Secure Sockets Layer (SSL) is a standard security technology for establishing an encrypted link between a server and a client—typically a web server (website). An SSL certificate lets you protect users' data connecting to your online store.

A site protected by SSL is accessible for users to identify — it will have a little lock to the left of the URL in their browser's address bar. Customers know this and will only trust your site if you have an SSL certificate installed on our website.

Set a strong password

Always make sure the passwords you create for your PrestaShop site are long and complex, strong and unrelated. Never make it easy for the hackers!

Choose secure plugins and themes

Downloading an unapproved plugin or theme could contain malware. Always install plugins and themes from experienced PrestaShop developers have used and approved.

All those available from PrestaShop for free have been validated and any third-party plugins you wish to download should be from trusted sources. Generally, a wide variety of free plugins are available directly from PrestaShop, which should answer most of your standard business needs.
PrestaShop also has some plugins that have been specifically created to secure your online shop:

Protect My Shop is a plugin that protects your back office, content, and files against a variety of attacks
reCaptcha is a plugin that protects your contact form and online shop from fake accounts
Block Bots is a plugin that blocks access to bots or undesirable users who might breach your site by IP address, user agent, or even country.
Why is PrestaShop 1.7 recommended?
If you're already using the solution, it's time to upgrade. The benefits of the Prestashop 1.7 version are multiple, ranging from enhanced security with the globally recognized Symfony framework to faster checkouts.
Easier to upload products

The number of tabs in the product upload interface has been dramatically reduced. There are only 6 tabs in PrestaShop 1.7 compared with 12 tabs in previous versions. In addition, the way the tabs have been organized makes it easier to use.

Improved translation system

The new translation system uses domains to identify strings and merges repeated strings into one, saving the user time to add more languages to your eCommerce store. The PrestaShop upgrade from 1.6 to 1.7 also makes it easier to find words that need translating with the addition of a search bar. Any changes are saved in a new database to ensure all edits are not lost at the next upgrade.

Sticky checkout

The PrestaShop latest version reduces the checkout to one page rather than five steps, and the design of the checkout process has been simplified. There is no need for your buyers to log in to their accounts before they purchase, as they can now select Guest Checkout instead. Moreover, the price and number of products ordered can be referenced throughout the journey without needing to click away.
When is the next PrestaShop version due to be released?
The next PrestaShop upgrade will be version 8 and is due to be released in September 2022. This version includes many new features, improvements, and over 130 bug fixes.
The main new features for this version include the following:
An update to Symfony 4.4.
Compatibility with PHP 8 and 8.1.
An enhanced experimental product page.
A new security page that allows online shop administrators to manage user sessions and configure their password policy.
How to keep your PrestaShop site up to date
Keeping PrestaShop up to date can be done in two ways, and the most appropriate method depends on your business needs. The two methods are an upgrade or a migration; with both, it is crucial to carry out the update promptly.
A shop upgrade is recommended if you are staying on the same major version (such as 1.7).
Migration is the best choice if you need to switch to a new major version (such as moving from 1.6 to 1.7).
Upgrading PrestaShop – Shop Upgrade
The steps to upgrade your PrestaShop site are as follows:
Prepare your upgrade by getting the latest release zip file, unpacking it, and removing its demo content.
Apply the new files by copy-pasting them into the production folder.
Run the database upgrade. This could be enough for completing an upgrade, but additional tasks like clean-up and module upgrades will bring you additional stability and security.
Migrating the PrestaShop latest version
A PrestaShop migration requires the following steps:
Set up a new shop running on the latest version
Get the production content from an old shop
Modify the content for compatibility requirements
Import the data into the new shop
Outsource your Upgrades to a Trusted Partner
chilliapple has been a certified Prestashop partner since its beginnings in 2008. We work closely with our clients to ensure we deliver the right online retail experience for your business by focusing on the most important elements to you and your customers and ensuring you are running the most up to date version of PrestaShop is top of the list for us.
We can offer both adhoc support from just £50/hour or regular maintenance packages. Our highly skilled PrestaShop developers are on tap to look after your eCommerce shop while you keep an eye on your business.
Leverage our experts to organize your Prestashop version upgrade and keep your business at the forefront of the online marketplace.