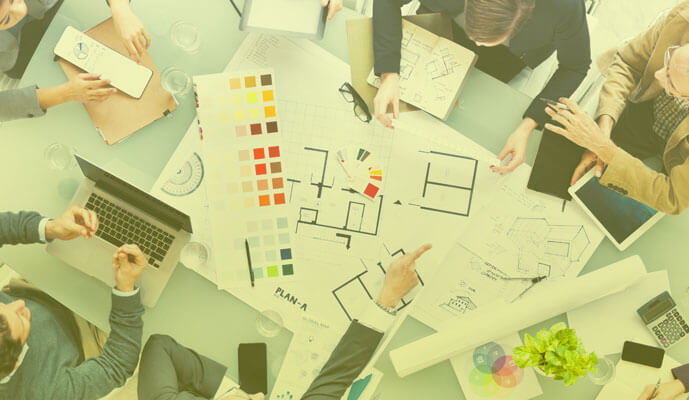 In carrying out web design, there are no clear-cut rules, but just certain patterns and trends that become popular from time to time. First, it was the animated, 3-D and skeuomorphic designs now it's about being flat and minimal. If you want to attract visitors to your website, the first thing you need to ensure is, whether the design incorporates the latest trends or not. No visitor is interested in browsing a website, that seems to be made years before.
At Chilliapple, as an award-winning web design agency, our designers keep themselves abreast with all the latest trends in order to create websites that appear fresh. As we are near to finish the second quarter of the year, I will like to share some of the web design trends, that can prove to be of extreme help and benefit:
Large background images:
It is irrefutably true that Images are like thousand words. It is easy to engage visitors through an image that is attractive and creates an immediate impact. But, keep one thing in mind the picture you use should be natural as today the genuine imagery is in trend. People are no more interested in watching cheesy smiles and fake photographs.
Video Storytelling:
Another popular way to connect with users is through storytelling. And to share your story, there is nothing better than visuals. The trend of using video backgrounds is gaining popularity as it helps to evoke quick emotions and responses from visitors.
Fixed Navigation Bar:
Fixed Headers came into the scene to offer ease to users and save them from scrolling to the top of the page every time they wished to move to some other place. Since then, the fixed headers have become popular and now most of the businesses are opting for this trend.
Hidden Menus:
Neither you nor me would have ever imagined of websites that do not have any navigation menu. But as the web design is full of uncertainty, hidden menus have come into the trend. These menus provide a great sense of simplicity and clean look to the website.
Long Scrolling websites:
As a large majority of users are shifting to mobile and tablet, the long-scrolling websites are becoming popular. It is indeed easy to scroll a page rather than clicking on the minute links. The Apple's iPhone 6 page is one of the best examples of this design.
I know you don't want your website to look like everyone's else's, but these web design trends will help you create websites that deliver great user-experience.