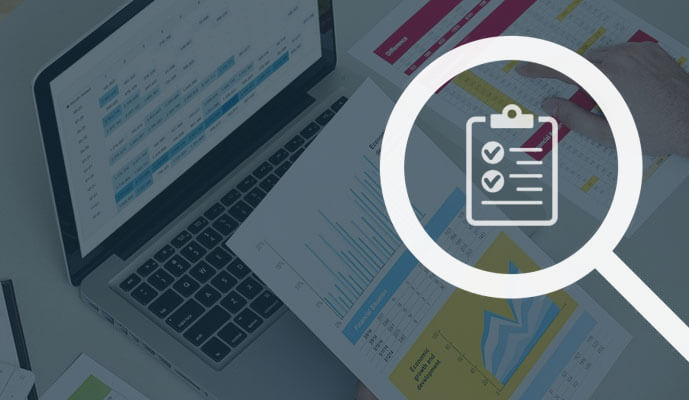 Perceptions are not acceptable in a very subjective world of e-business where customer response is everything.
Making sure that a website is up to scratch is a critical element of any online business. As with other necessary elements, including the customer base, market value, website design, navigation, and processes; the quality audit has been discussed by millions of online entrepreneurs. E-marketing or SEO can add objectivity to a particular business that can, in turn, be influenced by the auditor's recommendations.
Purpose of SEO Audit
SEO Audit! Just what does it mean? This is a common query but usually one related to the vision of a company's goal. What do you expect from an auditor? Someone who can inform you about the sources that can be leveraged to better your site's performance? In this post, we'll be sharing the fundamental steps of the SEO Audit checklist that shouldn't be missed in 2017.
Top 5 SEO Audit Checklist for the year 2017
Keywords: The level of keyword usage is something that can't be ignored when you are trying to rank higher in the search engines. The appropriate approach is to brainstorm all the relevant keyword options that could prove effective in your SEO strategy – do some research on how many users are searching for your keywords. Next, check the difficulty of the keyword you are trying to rank for. This can be done with the help of The Moz Keyword Difficulty Tool that allows input of up to 20 keywords at a time.
Website Content: The content on your website should be well analysed for performance, competition, ranking, and user engagement. Content audits are essential for identifying the gaps between the content that you have and the content that you want. Make sure to remove content that no longer represents your business or work culture.
Web Page Loading Issues: A website should load fast, without any technical issues. Most users complain about slow web pages. Google, in particular, rewards faster loading websites so it's important to include this aspect in an SEO audit. Tools such as Google Webmaster Central, Pingdom and Gomez can help you check your website's loading time.
Mobile Friendly Version: Pretty simple! Your website must have a responsive design to make it more user-friendly. Regardless of whether a website is responsive or not, it needs an audit. People spend more and more time on their mobile devices yet many websites still don't perform well on different screen sizes. Make sure your mobile friendly version of a website properly manages site design, structure and loading speed to ensure you're not turning mobile visitors away.
Website URL Structure: During your SEO audit, you will look at many things, but rethink your workflow. The structure of a web page URL will introduce a page to visitors as well as search engines. The structure of the web URL should align with the site navigation and should be kept as brief as possible.
Wrap Up: By using these five key strategic points, you'll come to know about the objective of SEO audits that produce practical recommendations and help to improve your website performance.